Australia Streaming Wars Q4 2021: Paramount+ Continues to Thrive
Sean Fang
Wed, 02/02/2022 - 15:58
Paramount+ continues to build its userbase at the expense of Australia's other leading streaming platforms.
Thanks to data provided by streaming search engine JustWatch, we can finally see just how well each streaming service is doing in Australia for the fourth quarter of 2021.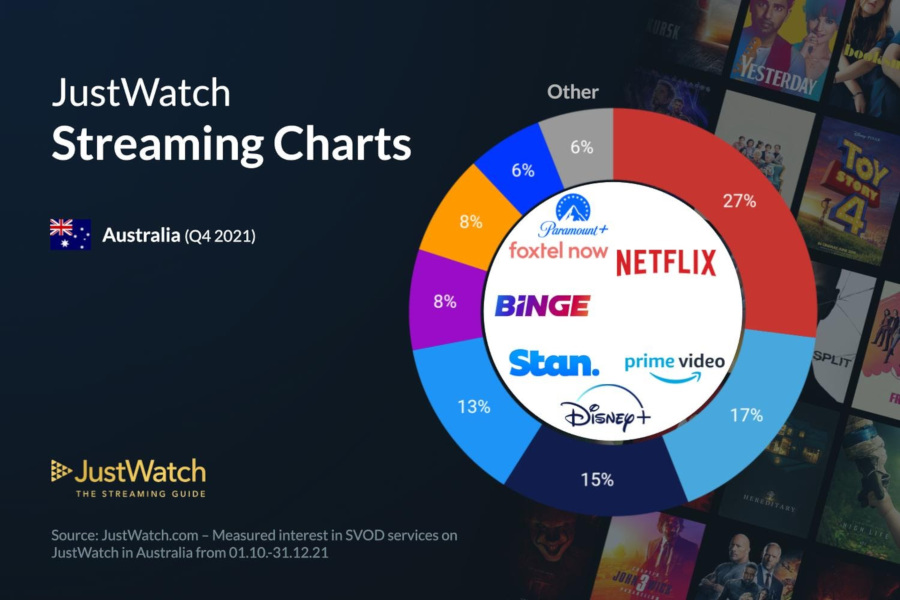 Compared to the last quarter's results, the big winner was Paramount+, which grew its market share from 4% to 6%. The only other service to record growth was Foxtel Now, up from 7% to 8%. The market share for Disney+ held steady at 15%.
All the other services saw their market share decline slightly, including Netflix (18% to 17%), Stan (14% to 13%) and Binge (10% to 8%).
In terms of changes in market share through 2021, this is reflected in the second set of graphs shown below: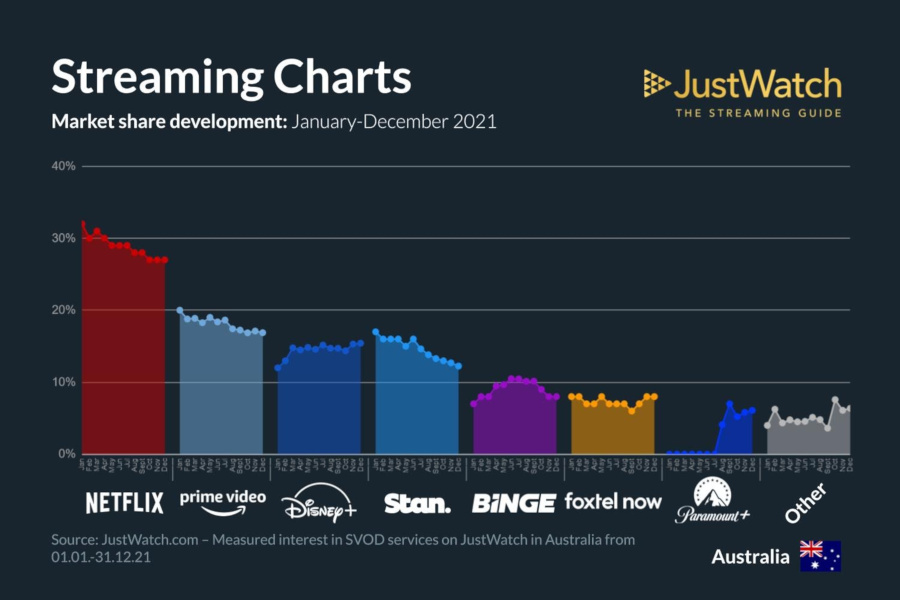 At a cursory glance, the biggest losers in 2021 appear to be Netflix and Stan, each dropping 5% in market share.
Amazon Prime Video also saw a market share drop throughout 2021, dropping from 20% at the beginning of 2021 to 18% by the end of December.
The winners, other than Paramount+ which launched in 2021, were Disney+ (12% to 15%) and smaller platforms. The other ones mostly ended the year the way they began it.