Hulu: What's New in December 2018
Sean Fang
Mon, 03/12/2018 - 16:00
It's another month, the last of 2018, at Hulu and it's always exciting to see what exciting new content will be available through the month of December.
To watch Hulu here in Australia, you'll need a geo-unblocking service, which also allows you to access all the latest TV shows and movies on Hulu. There are many geo-unblocking services, but with increased scrutiny, we can only recommend one particular service, and you can read about it all here. The same subscription also allows you to sign up to and watch US Netflix, and dozens of other streaming services from around the world.
Television:
There are the usual continuing series that's the bread and butter of Hulu, but new to Hulu this month is the highly acclaimed drama thriller series 'Killing Eve'. The British made series for BBC America stars the brilliant Sandra Oh and it's one of those shows that will keep you glued to your seat. Perfect then for a complete season binge starting December 1, when you can stream the first season.
Shows getting new seasons include the complete second season of 'Marvel's Runaways'. If you're having a tough time keeping track of all the Marvel television spin-offs, you're not alone, but for those that have been waiting for the second season, you can start streaming it on December 21. December 3 also sees a new season of 'Adventure Time', the tenth and final season of the hit animated show that has a 100% Rotten Tomatoes rating. That says it all, really.
And it won't be a new month on Hulu without some complete series being added to the library. '24: Complete Series', along with the '24: Redemption: Special', both arrive on December 1 and the entire premise of the show means there's not a single second that's not interesting for Jack Bauer and co. These guys really need a break.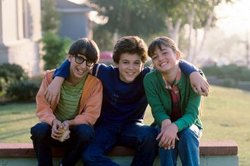 And here's a show that receives my 100% recommendation. 'The Wonder Years' may seem a bit dated in its production, but everything else is just as relevant in this timeless series. And the soundtrack! You can catch up with the complete series, and Kevin, Paul, Winnie and others on December 1.
Movies, Documentaries:
I know I say this every month, but it's also true every month - Hulu is getting to be more and more about movies, when it really started as a TV catch-up service.
So this month, you have the likes of 'A Most Wanted Man' (December 19), a superb Cate Blanchett in 'Blue Jasmine' (December 1), 'Iron Man 2' (December 25), the immensely watchable 'Apollo 13' (December 1) and a classic in the form of 'Breakfast at Tiffany's' (December 27).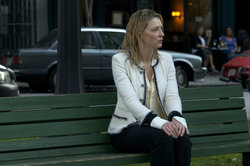 Documentary fans should also check out the riveting 'Food, Inc.' (December 20) - you'll never look at (certain) foods the same again!
Leaving Hulu:
With all the great shows coming in, Hulu has had to make room with some great content leaving, including many of the Bond films including 'Dr. No' and 'Goldeneye' (but not to worry, Aussie streamers with a Stan subscription will get all of these films back this month) and the "Ocean's" trilogy. Luckily, all of the leaving content leaves at the end of the month, so there's still time to watch them.
------
So that's December for Hulu - plenty of things to entertain you during the holidays. Until next year!
December Schedule:
Here's a list of everything that's coming to Hulu in December. Content highlighted above shown in bold below.
Available December 1
24: Complete Series (FOX)
24: Redemption: Special (FOX)
Behind Tasty: Complete Season 1 (Buzzfeed)
Buzzfeed Unsolved: Sports Conspiracies: Complete Season 1 (Buzzfeed)
Killing Eve: Complete Season 1 (AMC)
The Wonder Years: Complete Series (ABC)
UniKitty: Complete Season 1A (Cartoon Network)
Worth It: Complete Season 5 (Buzzfeed)
12 Dates of Christmas (2011)
A Christmas Tree Miracle (2013)
A Dog for Christmas (2015)
A Fairly Odd Movie: Grow Up, Timmy Turner! (2011)
A Fish Called Wanda (1988)
A Fistful of Dollars (1967)
A Snow Globe Christmas (2013)
All Over the Guy (2001)
Angels & Demons (2009)
Apollo 13 (1995)
Bad Girls from Mars (1991)
Barbie: A Perfect Christmas (2011)
Barbie and Her Sisters in the Great Puppy Adventure (2015)
Barbie in a Christmas Carol (2008)
Best Seller (1987)
Beverly Hills Vamp (1989)
The Black Stallion (1979)
Blue Hill Avenue (2003)
Blue Jasmine (2013)
Blue Velvet (1986)
Bride and Prejudice (2004)
Bright Lights, Big City (1988)
Christmas Cupid (2010)
The Da Vinci Code (2006)
Dr. Dolittle: Million Dollar Mutts (2007)
Escape From Mr. Lemoncello's Library (2017)
The Exorcist (1973)
Eve's Christmas (2004)
The Firm (1993)
The Forbidden Kingdom (2008)
Gangs of New York (2002)
Gargoyles: Wings of Darkness (2004)
Glory Road (2006)
The Godson (1998)
Half-Shell Heroes: Blast to the Past (2015)
Halloween VIII: Resurrection (2002)
Happily N'Ever After (2007)
Happily N'Ever After 2 (2009)
Harry Brown (2009)
Hitman's Run (1999)
King of the Mountain (1981)
Krampus Unleashed (2016)
Lane 1974 (2017)
Little Miss Sunshine (2006)
Living by the Gun (2011)
Lord of the War (2005)
Love at the Christmas Table (2012)
Malena (2000)
Mansfield Park (1999)
The Massively Mixed-Up Middle School Mystery (2015)
The Mistle-Tones (2012)
Mission Park (2013)
The Naked Gun: From the Files of Police Squad! (1988)
The Naked Gun 2 1/2: The Smell of Fear (1991)
Naked Gun 33 1/3: The Final Insult (1994)
Nick & Norah's Infinite Playlist (2008)
Operation Condor (1986)
Operation Condor II: The Armour of the Gods (1991)
The Pallbearer (1996)
Pixi Saves Christmas (2017)
Priest (1994)
Promise Land (1987)
Rags (2012)
Requiem for a Dream (2000)
Ride (2014)
Righteous Kill (2009)
Santa Baby 2: Christmas Maybe (2009)
Serendipity (2001)
The Shawshank Redemption (1994)
Sideways (2004)
Silent Tongue (1993)
Sleepover (2004)
Snow (2004)
Snow 2: Brain Freeze (2008)
Snowglobe (2007)
Splitting Adam (2015)
Spy Game (2001)
Sweeney Todd: The Demon Barber of Fleet Street (2007)
Swindle (2013)
Switchback (1997)
Teresa's Tattoo (1994)
Tombstone (1993)
Touchback (2011)
Trucks (1997)
Ulee's Gold (1997)
Valkyrie (2008)
Windtalkers (2002)
With a Friend Like Harry (2000)
Wonderland (2003)
December 2
The Powerpuff Girls (Reboot): Complete Season 3A (Cartoon Network)
Second Chance Christmas (2017)
Tangerine (2015)
December 3
Adventure Time: Complete Season 10 (Cartoon Network)
Urban Country (2018)
December 4
Wolfblood: Complete Season 4 (Cinedigm)
December 5
F**K That's Delicious: Complete Season 3 (Viceland)
December 7
Into The Dark: Pooka!: Episode 3 Premiere (Hulu Original)
Killers (2010)
Why Did I Get Married Too? (2010)
December 10
Graves: Complete Season 2 (Epix)
December 11
Say You Will (2018)
December 12
Deck the Halls (2006)
Tyler Perry's I Can Do Bad All By Myself (2009)
December 13
I Am Not a Serial Killer (2016)
Let's Be Evil (2016)
NASA: Above and Beyond (2018)
Nico, 1988 (2018)
Shelley (2016)
December 15
Along Came the Devil (2018)
Boys and Girls (2000)
Fortress (2012)
Life of Crime (2013)
Smoke Signals (1998)
Snow Queen: Fire and Ice (2016)
December 16
Amy Winehouse: A Final Goodbye (2011)
Michael Jackson: Life, Death and Legacy (2012)
December 17
Damsel (2018)
December 18
The Gardener (2018)
Winter Ridge (2018)
December 19
The Killing: Complete Seasons 1-4 (AMC)
The Real Housewives of Beverly Hills: Complete Season 8 (Bravo)
A Most Wanted Man (2014)
His and Her Christmas (2005)
December 20
Disorder (2016)
Food, Inc. (2008)
Skate Kitchen (2018)
December 21
Marvel's Runaways: Complete Season 2 Premiere (Hulu Original)
December 22
The Devil's Doorway (2018)
December 23
The Detour: Complete Season 3 (TBS)
December 24
Mighty Magiswords: Complete Season 2A (Cartoon Network)
December 25
Mr. Pickles: Complete Season 3 (Adult Swim)
An American in Texas (2018)
Iron Man 2 (2010)
December 27
Cardcaptor Sakura: Clear Card (Dubs): Complete Season 1 (Crunchyroll)
Breakfast at Tiffany's (1961)
December 28
Into the Dark: New Year, New You (Hulu Original)
December 29
OK K.O., Let's Be Heroes!: Complete Season 2A (Cartoon Network)
Eating Animals (2018)
Far From the Tree (2018)
December 30
The Lovers (2015)
December 31
The Crooked Somebody (2017)
Leaving Hulu in December:
Leaving December 31
10 to Midnight (1983)
A View to Kill (1985)
Benny & Joon (1993)
Blue Chips (1994)
Child's Play (1988)
Death Wish 3 (1985)
Death Wish IV: The Crackdown (1987)
Diamonds are Forever (1971)
Die Another Day (2002)
Dr. No (1962)
For Your Eyes Only (1981)
From Russia with Love (1964)
Goldeneye (1995)
Goldfinger (1964)
Hoosiers (1986)
Invasion U.S.A. (1985)
Missing in Action II: The Beginning (1985)
Ocean's Eleven (2001)
Ocean's Twelve (2004)
Ocean's Thirteen (2007)
Revenge of the Ninja (1983)
Soapdish (1991)
XXX (2002)
XXX: State of the Union (2005)