Stan: What's New in December 2018
Sean Fang
Sat, 01/12/2018 - 17:28
And so we're finally here, into the last month of 2018. It's a time of celebrations, relaxation, but the good folks at Stan aren't resting on their laurels, and we have bumper month of new additions, just in time for summer.
Television:
There are some really great TV coming to Stan in December. If I had to pick one out of the bunch, and not the bunch of new stuff coming to Stan this month, but "the bunch" as in all recent television shows in this so called Golden Age of TV, then 'The Handmaid's Tale' is a must watch. Based on Margaret Atwood's best selling novel of the same name, this is one stylish television show that will have you hooked, and horrified, throughout the entire first season (all episodes available to stream on December 12). So give it a go, if you haven't already done so via Hulu or SBS. The greatest problem with this series is that it may just be too hard to watch. And for that reason alone, you must do it.
With the likes of Jordan Peele ('Get Out') behind the show and Tracy Morgan ('30 Rock') in front of it 'The Last O.G.', you should have a fairly good idea of what to expect from the show. You can stream the season 1 on December 7.
Who knew that a cheesy 80's movie can lead some seriously solid drama (as well as comedy, in honour of its roots), but 'Teen Wolf' the TV series managed to do just that. Best of all, the complete series, seasons 1 - 6, can all be binged starting December 30.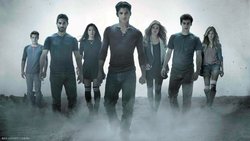 Returning series include 'Broad City': Season 4 (December 7) and 'Supernatural': Season 13 (December 30).
Movies, Documentaries:
There's a huge list of movies coming to Stan in December, and an equally big list of really great highlights.
If you're looking for (relatively) new stuff, then the likes of the children friendly 'Sherlock Gnomes' (December 1) and '22 Jump Street' (December 10) might be just what you want. The same goes for 'Tomb Raider' (December 20), and while the motion picture adaptation of the hit video game series was more miss than hit, watching it for free as part of your Stan subscription is probably not a bad way to enjoy the movie.
Also first time on Stan is 'The Hobbit' trilogy, but this time, the extended editions. While these EEs are not as good as the original LOTR EEs (and 'The Hobbit' movies are nowhere near as good as the LOTR movies), they're still interesting enough to warrant a watch even if you've seen the theatrical versions before. The extended editions of 'The Hobbit: An Unexpected Journey', 'The Hobbit: The Desolation of Smaug' and 'The Hobbit: The Battle of the Five Armies' all arrive on December 18.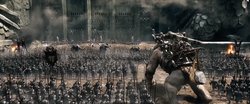 Bond fans are in for a treat on Boxing Day (December 26), with not one, not two, but all of the Bond films available for streaming then, from 'Dr. No' to 'GoldenEye' to the latest offering, 'Spectre'. There are also a couple of Bond documentaries arriving on the same day, including 'Everything Or Nothing: The Untold Story of 007'. What a great way to ignore the Boxing Day sales nonsense then with your own Bond marathon.
Other highlights include 'The Girl With the Dragon Tattoo' (December 3), 'Life is Beautiful' (December 11) and the cult favourite 'Cruel Intentions' (December 27).
And finally, you can end the year on a heartbreaking note with 'Brokeback Mountain'.
------
A great end to the year, don't you think? And now, back to bingeing.
December Schedule:
Here's a list of everything that's coming to Stan in December. Content highlighted above shown in bold below.
Continuing Series:
Sunday: Escape At Dannemora
Monday: Enemies: The President, Justice & FBI
Thursday: All American: Season 1
Friday: Will & Grace: Season 2
Saturday: RuPaul's Drag Race All Stars: Season 4, Episode 1
Available December 1
Sherlock Gnomes
Craig of the Creek: Season 1, Part 1
We Bare Bears: Season 3, Part 2
Ben 10: Season 2, Episode 40 (Christmas Episode)
Saving Santa
Foster's Home: A Lost Claus
Billy and Mandy Save Christmas
The Man Who Saved Christmas
Inspector Gadget Saves Christmas
Hollywood Hound's Christmas
Arthur Christmas
December 2
Escape At Dannemora: Episode 3
The Other Side of Hope
December 3
Enemies: The President, Justice & FBI - Part 3
Gabriel and the Mountain
Love
The Girl With the Dragon Tattoo (U.S.)
December 4
Urine Aid
At War with Love
December 5
The Edge of Seventeen
Perfect Strangers
Max 2: White House Hero
December 6
All American: Season 1, Episode 7
Death Wish (2018)
Man In An Orange Shirt (Miniseries)
Mexico's Most Wanted
December 7
Will & Grace: Season 2, Episode 8
The Last O.G.: Season 1 - Premiere
Broad City: Season 4
December 8
RuPaul's Drag Race Holi-slay Spectacular - Premiere
In Search of Santa
December 9
Escape At Dannemora: Episode 4
Woodpeckers
Gueros
December 10
Enemies: The President, Justice & FBI - Part 4 & 5 - Final
Valley Of Love
21 Jump Street
22 Jump Street
December 11
Life is Beautiful (La Vita e Bella)
Tom of Finland
December 12
The Handmaid's Tale: Season 1
The Founder
Middle School: The Worst Years Of My Life
Passengers (2016)
December 13
Human Flow
All American: Season 1, Episode 8
Summertime
December 14
No Activity: The Night Before Christmas - Premiere
American Woman: Season 1 - Premiere
Mail Order Monster
Mimic
December 15
RuPaul's Drag Race All Stars: Season 4, Episode 1 - Premiere
Marrowbone
Hook
December 16
Escape At Dannemora: Episode 5
My Little Pony: The Movie
December 17
Wings of the Dove
Ma Ma
Sicilian Ghost Story
December 18
The Hobbit: An Unexpected Journey (Extended Edition)
The Hobbit: The Desolation of Smaug (Extended Edition)
The Hobbit: The Battle of the Five Armies (Extended Edition)
Handle with Care
December 19
Mona Lisa Smile
The Desert Bride
December 20
Tomb Raider (2018)
Status Update
Beirut
December 21
My Mad Fat Diary: Season 1 - 3 - Premiere
Duck Duck Goose
Slugterra: Return of the Elementals
Slugterra: The Emperor's Revenge
Slugterra: Eastern Caverns
Slugterra: Into The Shadows
December 22
RuPaul's Drag Race All Stars: Season 4, Episode 2
Barbershop: The Next Cut
December 23
Escape At Dannemora: Episode 6
Homefront
Framing Mom (Rosemari)
December 24
Ben-Hur (2016)
Mary and the Witches Flower
Up For Love
December 25
Crooked House
December 26
Dr. No (1962)
From Russia with Love (1963)
Goldfinger (1964)
Thunderball (1965)
You Only Live Twice (1967)
On Her Majesty's Secret Service (1969)
Diamonds Are Forever (1971)
Live and Let Die (1973)
The Man with the Golden Gun (1974)
The Spy Who Loved Me (1977)
Moonraker (1979)
For Your Eyes Only (1981)
Octopussy (1983)
Never Say Never Again (1983)
A View to a Kill (1985)
The Living Daylights (1987)
Licence to Kill (1989)
GoldenEye (1995)
Tomorrow Never Dies (1997)
The World Is Not Enough (1999)
Die Another Day (2002)
Casino Royale (2006)
Quantum of Solace (2008)
Skyfall (2012)
Spectre (2015)
Casino Royale (1967)
Everything Or Nothing: The Untold Story of 007
And The Word Was Bond
The Bond Cocktail
Bond Girls Are Forever (2012)
Highway Rat
Collateral Beauty
Moonlight
December 27
Cruel Intentions
Rodin
December 28
Rounders
A Wolf at the Door
God Willing
December 29
RuPaul's Drag Race All Stars: Season 4, Episode 3
The Belko Experiment
December 30
Escape At Dannemora: Episode 7 & 8 - Double Episode Final
Supernatural: Season 13
December 31
Teen Wolf: Seasons 1 - 6
#211
Brokeback Mountain