Stan: What's New For March 5 - 11, 2019
Sean Fang
Mon, 11/03/2019 - 20:17
Whether you're hankering for some Australian crime drama, or you need a hit of World Movie, it's time again to take a look at what's been happening on Stan for the past week. For a complete preview of everything that's coming in March, take a peek here.
Television:
There's a new Starz series premiering on Stan, and while early reviews of Now Apocalypse point to a decidedly average series, but the comedy from producer Steven Soderbergh is fun, breezy and sexy, which can never be bad things.
Fans of the 'Underbelly' series have a new one to binge, and this one's a ripper. Underbelly Files: Chopper - The Untold Story tells the story of one of Australia's most notorious criminals, and you might as well check out the companion documentary series Chopper: In His Own Words as well.
Netflix has a few of these, but this must be a first for Stan - Desus & Mero, a new weekly talk show hosted by Desus Nice and The Kid Mero, giving you insight on topics of pop culture, sports, music, politics and more.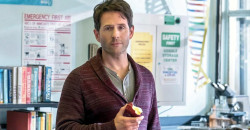 And returning for a second series and straight from the U.S. is A.P. Bio, with It's Always Sunny's Glenn Howerton returning as Bad Teacher extraordinaire in this very funny series.
Movies, Documentaries:
A bit quieter in movies this week, as we have a quartet of World Movies entering the Stan library.
The picks of the bunch are from Spanish and France respectively. Spain's Truman is a film that will surely give you the feels, especially for animal lovers.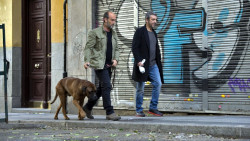 While France/Belgium's Vincent And The End Of The World takes a serious topic and somehow adds frivolity to it, which is very typical French, isn't it?
Release List:
You can view last week's list here.
Here's the complete list of the new additions to Stan for the week of March 5 - 11, 2019 (Content highlighted above shown in bold below):
Television:
SMILF - Season 2, Episode 7
Black Monday - Season 1, Episode 7
The Circus - Season 4, Episode 6
Now Apocalypse - New Series (Season 1, Episode 1)
Will & Grace - Season 2, Episode 14
A.P. Bio - New Season (Season 2, Episode 1)
RuPaul's Drag Race - Season 11, Episode 2
RuPaul's Drag Race: Untucked - Season 11, Episode 2
Desus & Mero
All American - Season 1, Episode 14
Underbelly Files: Chopper - The Untold Story
Chopper: In His Own Words
Miracle Workers - Season 1, Episode 4
Movies, Documentaries:
Truman
Vincent And The End Of The World
Beloved (Les bien-aimés)
Cannibal