Stan Content Influx Forces Price Rise for Standard, Premium Streaming Plans
Sean Fang
Mon, 18/02/2019 - 15:26
Australian streaming outfit Stan has been forced to raise prices due to recent content deals that have seen an influx of Disney content, as well as the availability of more original content on the streaming platform.
Users of the Standard and Premium subscription tiers, currently priced at $12 and $15 per month respectively, will have to pay an extra $2 ($14 and $17 respectively) starting March 15, 2019. The price of the Basic subscription plan, which only allows for a single stream to be watched at any time and does not have access to HD and 4K content, will remain at $10.
The Standard plan adds HD streaming, and also allows for up to 3 simultaneous streams or allows up to 3 different devices to download content for offline viewing. The highest Premium tier increases the number of simultaneous streams to 4, with 5 devices allowed to download content, and gives users access to 4K Ultra HD versions of content whenever available.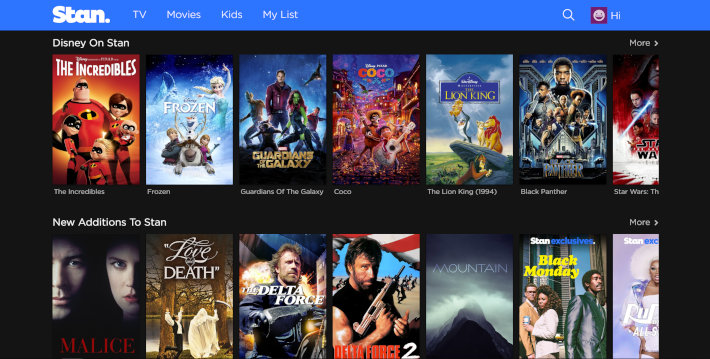 While the new pricing represents an almost 17% rise compared to the previous pricing for the Standard plan, the new pricing still compares favourably to rival Netflix, whose plans also start at $10, rising to $13.99 for the Standard plan and $17.99 for the Premium plan. While this makes both Stan and Netflix's most popular plan, the Standard plan, equal in pricing, Stan users can stream on one extra device simultaneously (three versus Netflix's two) on this plan. Stan's Premium plan is now only $1 cheaper per month than Netflix's Premium plan - both plans allow access to 4K Ultra HD content and 4 simultaneous streams.
It is believed that the currently unfavourable exchange rate between the Australian dollar and the US dollar may have also contributed to the price rise.