Stan: What's New in September 2018
Sean Fang
Thu, 30/08/2018 - 17:36
Can't believe we're in September already, but the good news is that winter is finally over and the even better news is that there's a whole new month worth of new goodies arriving on Stan (and if you want some bad news just to even things out, then for many, spring means only one thing: the dreaded hay fever season).
Television:
As you may or may not know, September in the US (also known as the "Fall TV Season") is when new shows are launched and old shows return for new seasons. In the age of Stan (and Netflix), September has become less important as new shows and seasons can pop up at any time, but it's still an important month for broadcast TV.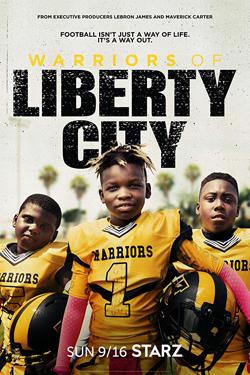 In terms of new shows, Jim Carrey reunites with director turned producer Michel Gondry ('Eternal Sunshine of the Spotless Mind') in 'Kidding' (season 1 premier on September 9, new episodes weekly). The show centers on embattled kids' television icon Jeff, aka Mr Pickles, in this heart-breaking and hilarious comedy. Well, that's what the synopsis says anyway, so you'll have to be the judge on the "heart-breaking and hilarious" part. Update: The first episode of 'Kidding' is available right now for streaming as an advanced preview - more episodes arrive September 9.
Sports documentaries are often some of the greatest around, and this one from Executive Producer LeBron James follows a youth football program in the crime-ridden neighbourhood of Liberty City, in Miami. 'Warriors of Liberty City' premiers September 10 (new episodes weekly).
There are also a bunch of shows that are returning for a new season, including season 5 of 'The Last Ship' (season premier September 10, new episodes weekly), the excellent 'Episodes' returning with the complete season 5 on September 1 and 'The Odd Couple' complete season 3 (September 15).
Movies, Documentaries:
If you're looking for a good movie, then there's bound to be something for you out of all the movies arriving on Stan in September.
'RED' (September 2) features an all star cast including Bruce Willis, Morgan Freeman, John Malkovich, Mary-Louise Parker, Helen Mirren, and Karl Urban and shows great chemistry between the ensemble cast in this more comedy than action, action film. For more pure comedy capers, the original 'Daddy Day Care' (September 26) is hard to beat.
For something more serious, check out 'Mark Felt: The Man Who Brought Down the White House' (September 7) - the former Associate Director of the FBI may be unknown to you, but he may be better known to you as the anonymous informant "Deep Throat", who helped to bring down the Nixon White House. Liam Neeson stars as the title character in this historical drama.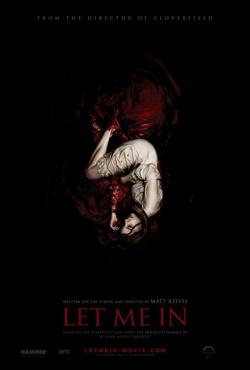 Getting into even more serious territory, 'Filth' (September 20) sees James McAvoy ('Split', 'The Last King of Scotland') play a corrupt, junkie cop with bipolar disorder, and the horror film 'Let Me In' (September 20) is a fairly decent Hollywood remake of the Swedish original 'Let the Right One In'.
And from one extreme to the other, 'The Nut Job' (September 7) and 'The Nut Job: Nutty By Nature' (September 28) will also be available on Stan in September.
------
So as you can see, plenty of stuff on offer for everyone this September.
September Schedule:
Here's a list of everything that's coming to Stan in September.
Continuing Series:
Monday: Get Shorty: Season 2, America to Me: Season 1, The Last Ship: Season 5 (Season Premier September 10), Warriors of Liberty City: Season 1 (Series Premier September 10), The Circus: Season 3 (Midseason Premier September 17)
Tuesday: Better Call Saul: Season 4, Adventure Time: Season 9 (Series Finale September 4)
Friday: The Powerpuff Girls: Season 3
Sunday: Power: Season 5, Kidding: Season 1 (Series Premier September 9)
Available September 1
Episodes: Season 5
Steven Universe: Season 3
September 2
Power: Season 5, Episode 9
RED
September 3
Get Shorty: Season 2, Episode 5
America To Me: Season 1, Episode 3
The Square
September 4
Better Call Saul: Season 4, Episode 5
Adventure Time: Season 9, Episode 13 (Series Finale)
Goodbye First Love
September 5
A Conspiracy Of Faith
The Minister
September 6
Neruda
September 7
The Powerpuff Girls: Season 3, Episodes 10 & 11
Mark Felt: The Man Who Brought Down the White House
Amityville Horror: The Awakening
The Big Wedding
Knock Knock
The Last Stand
The Nut Job
Olympus Has Fallen
September 8
Clown
The Expendables 3
The Gift
September 9
Power: Season 5, Episode 10 - Finale
Kidding: Season 1, Episode 2
The Queen of Spain
September 10
Get Shorty: Season 2, Episode 6
America To Me: Season 1, Episode 4
The Last Ship: Season 5, Episode 1 - Premiere
Warriors of Liberty City: Season 1, Episode 1 - Premiere
September 11
Better Call Saul: Season 4, Episode 6
Kids in Love
September 12
Brotherhood of Blades 2
Human Capital
September 13
Cemetery Of Splendour
About Elly
September 14
The Powerpuff Girls: Season 3, Episodes 12 - 15
The Adventurers
September 15
The Odd Couple: Season 3
The Edge of Darkness
September 16
Rosalie Blum
September 17
Get Shorty: Season 2, Episode 7
America To Me: Season 1, Episode 5
The Last Ship: Season 5, Episode 2
The Circus: Season 3, Episode 7 - Midseason Premiere
Warriors of Liberty City: Season 1, Episode 2
September 18
Better Call Saul: Season 4, Episode 7
The Dancer
September 19
Battle of Memories
September 20
Let Me In
Filth
September 21
Another World
The Powerpuff Girls: Season 3, Episodes 16 & 17
September 22
Maid In Manhattan
September 23
Kidding: Season 1, Episode 3
Double Dragon: Season 1
September 24
Get Shorty: Season 2, Episode 8
America To Me: Season 1, Episode 6
The Last Ship: Season 5, Episode 3
The Circus: Season 3, Episode 8
Warriors of Liberty City: Season 1, Episode 3
Against The Wind
September 25
Better Call Saul: Season 4, Episode 8
Kiki, Love to Love
September 26
Daddy Day Care
Sister
September 27
Both Sides of the Law
Devotion of Suspect X
September 28
Famous in Love: Season 1 & 2
The Nut Job: Nutty By Nature
The Powerpuff Girls: Season 3, Episodes 18 & 19
See Spot Run
September 29
Ben 10: Season 2, Episodes 35-39
The Devil's Double
September 30
Kidding: Season 1, Episode 4
Newton's Law: Season 1