Streaming Comparison: US and Australia May 2020 Content Updates
Sean Fang
Sat, 06/06/2020 - 11:45
Welcome to our new monthly feature where we look the total number of TV shows and movies added and removed from the top streaming video platforms in Australia and the United States, with data courtesy of streaming search engine JustWatch where you can find out how to watch your favourite shows and movies online, legally!
In this new monthly feature, we look at the net number of new TV shows and movies added to the most popular streaming outfits, Showtime, HBO Now, Disney+, Amazon Prime Video, Hulu, Netflix and STARZ in the US, and Amazon Prime Video, Foxtel Now, Netflix and Stan in Australia. We also take a look at the total number of TV shows and movies that some of these streaming platforms are currently offering.
The COVID-19 pandemic has hurt many businesses, but one business that is booming right now is video streaming, with many people stuck at home and now finding the time to finally go and binge through the shows they've been meaning to, or to check out the latest original films. This then makes adding new content important for all the streaming platforms.
For May 2020, in the key U.S. market, it was Showtime that led the way in terms of new content, with a net 138 new pieces of content. Newcomer Disney+ also ranked highly, adding 60 new shows and movies. Netflix joined STARZ in actually losing more content than gaining, with -6 for Netflix and -20 for STARZ.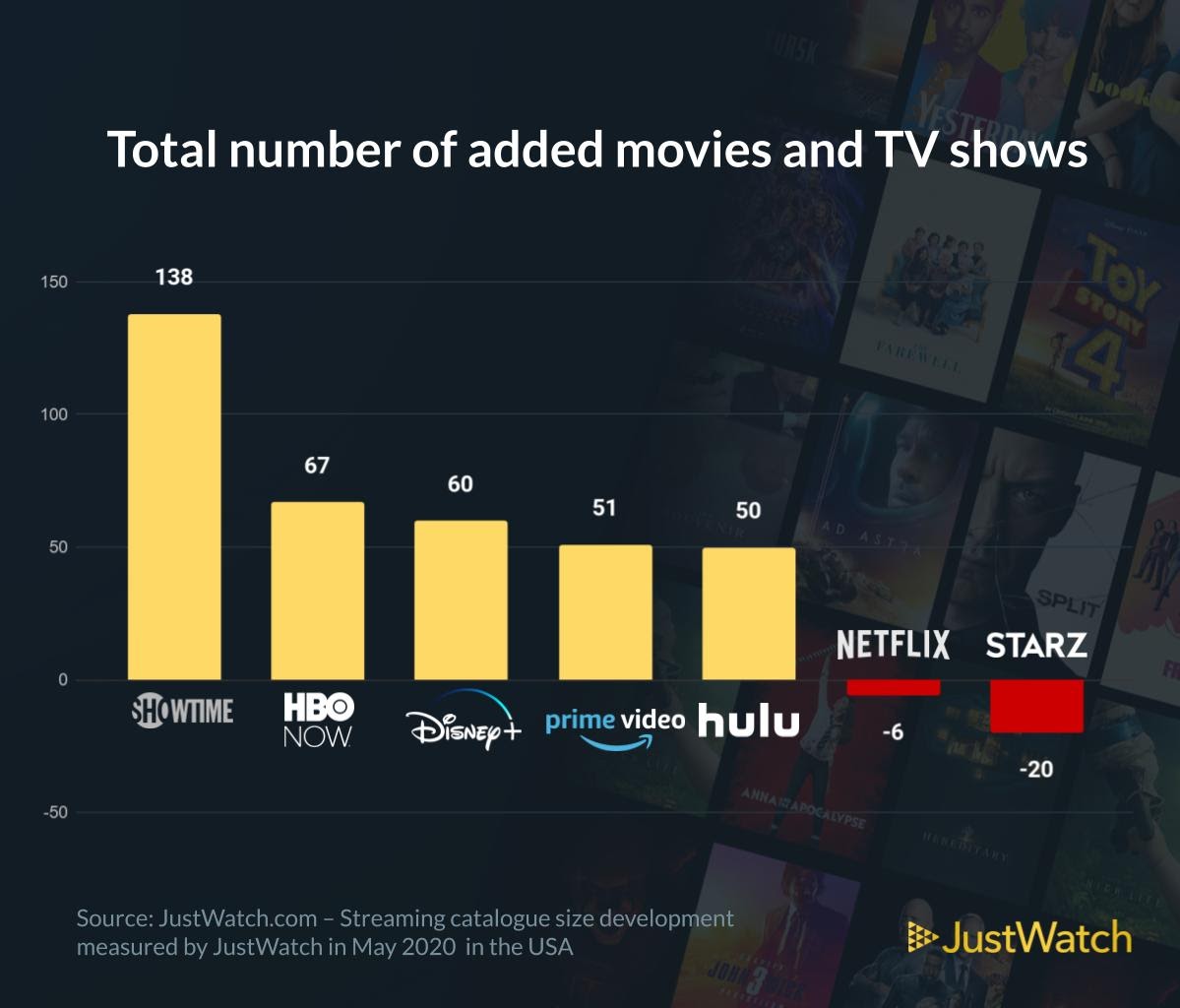 It was all positive in Australia, with Amazon Prime Video putting in the most effort with a whopping 1168 new movies and shows. Stan added the least amount of new content, but it was still a nice amount of new content at 71.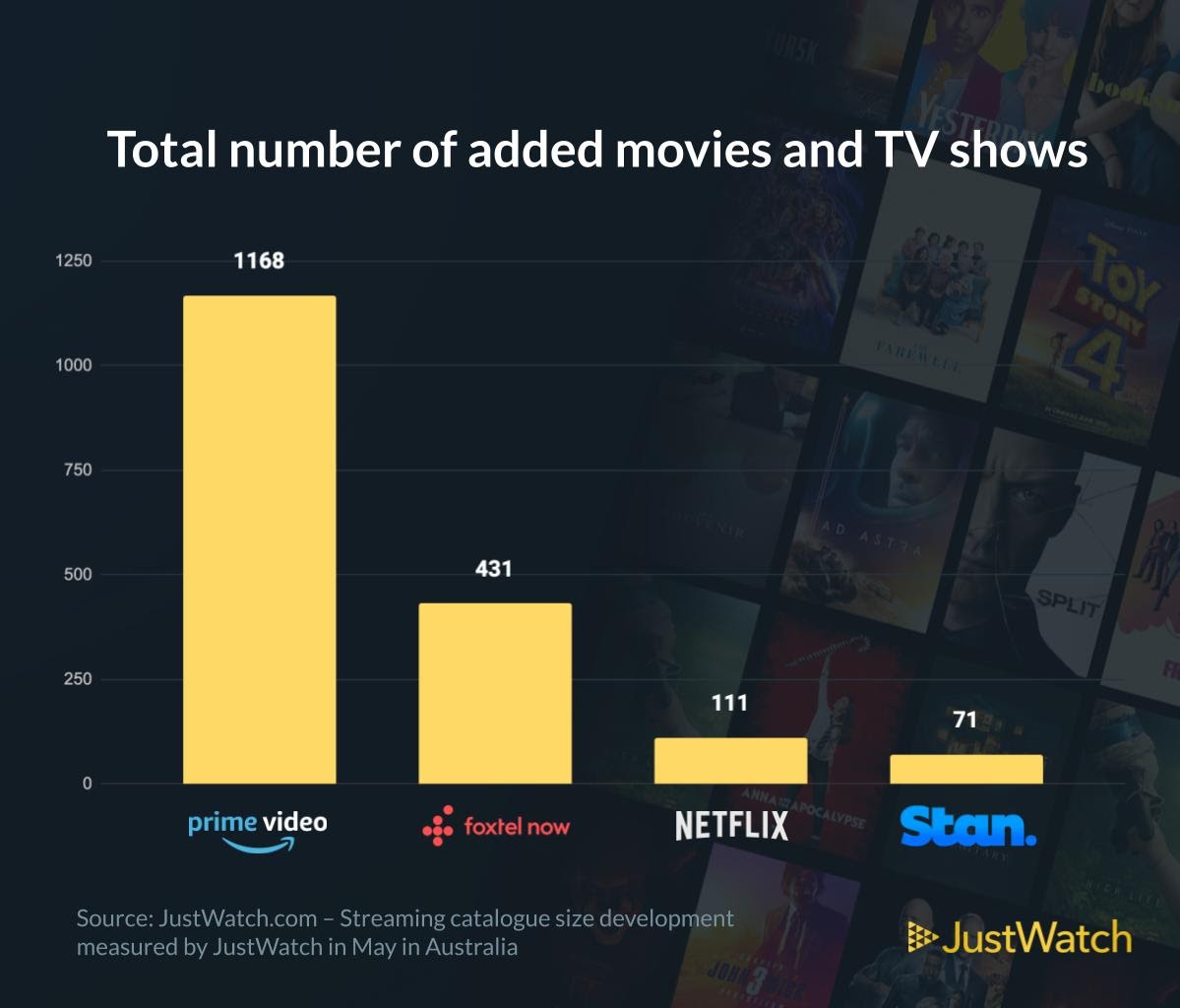 And finally, we take a quick look at the total number of content on the main streaming platforms as of June 4, 2020:
| | | |
| --- | --- | --- |
| Streaming Service | Total Movies | Total TV Shows |
| Amazon Prime Video (Aus) | 13129 | 1550 |
| Amazon Prime Video (US) | 28808 | 2988 |
| Disney+ (US) | 760 | 205 |
| Foxtel Now | 1471 | 1164 |
| Hulu | 1134 | 1295 |
| Netflix (Aus) | 3578 | 1702 |
| Netflix (US) | 3706 | 1518 |
| Stan | 1624 | 455 |
Again, special thanks to JustWatch for providing all the data used in this report.