Netflix Australia: What's New in November 2019
Sean Fang
Wed, 23/10/2019 - 18:05
Christmas is not too far away, and a quick stroll around any shopping centre will quickly remind you of this fact. And Netflix will also be reminding you of this fact too with lots of original Christmas programming coming in November. But it's not all about Christmas, and as you'll find out reading this preview, there is some really really exciting content coming to Netflix in November.
For those not completely satisfied with what you can get on the Australian version of Netflix, you can easily switch to a different Netflix region by simply using a VPN (read about our tested and recommended VPN provider here). Simply connect to another country via the VPN, for example, the United States, and you can then watch that region's Netflix complete with their own unique content without doing anything else!
Television:
It was the original series that sort of announced Netflix as the home to prestige (and expensive) television and the eagerly anticipated third season of the show is here. With a whole new cast (you don't see this happen very often), the third season of 'The Crown' time jumps ahead and Prince Charles is no longer a little kid, Margaret is still Margaret, and Claire Foy's Queen Elizabeth II has been replaced by Oscar-winner Olivia Colman, and one thing is still the same - expect quality drama. Stream the third season of 'The Crown' starting November 17.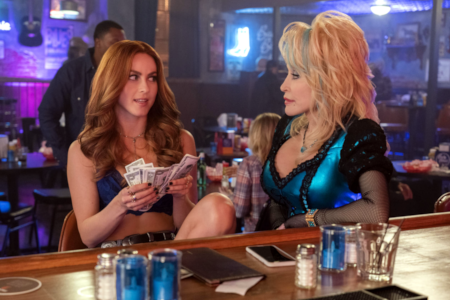 Those looking for a new, original series should take a look at the new anthology series by Dolly Parton. 'Heartstrings' has all the Dolly Parton music you know and love and the stories, memories, and inspirations behind these songs. Stream the first season on November 22.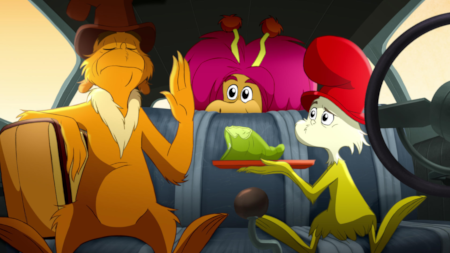 And this one looked good from the previews, from an animation point of view at least, 'Green Eggs and Ham' (08/11/2019) is the animated original series that brings alive the Dr. Seuss classic.
Returning highlights include 'Atypical: Season 3' (01/11/2019), 'The End of the F***ing World: Season 2' (05/11/2019) and 'Outlander: Season 4' (05/11/2019).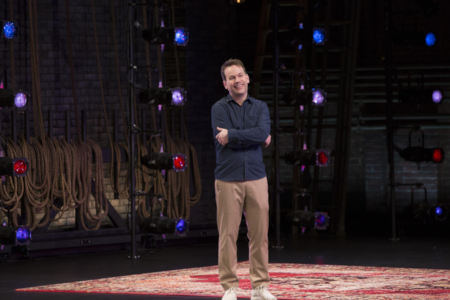 I don't really talk about stand-up specials on Netflix enough, and Netflix has been kind of known to be the place for them these days. But there's one stand-up that I really love and he has a new special in November! 'Mike Birbiglia: The New One' premieres on November 26 and if it's anything like My Girlfriend's Boyfriend (highly recommended), then it's going to be great!
Movies, Documentaries:
There are just some really amazing movies and documentaries coming out in November, some that you really feel is too good to be "just a Netflix movie".
That's because "a Netflix movie" these days can be a big-budget production with a huge array of stars involved and helmed by an acclaimed director. Movies like Martin Scorsese's 'The Irishman', which stars Robert De Niro, Al Pacino and Joe Pesci and tells the story of some of the most notorious organised crime figures in the 20th century. Wow! Stream it starting November 27.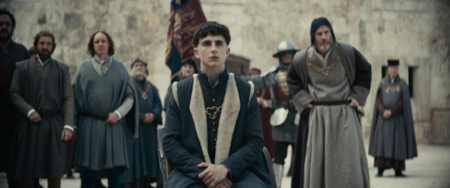 Then there's Timothée Chalamet's 'The King' (01/11/2019), a historical drama about the early days of the young King Henry V.
Intrigue aplenty in '80s Tokyo in 'Earthquake Bird' (15/11/2019) and 'American Son' (01/11/2019), which is based on the acclaimed Broadway play of the same name.
And oh yes, Christmas is just around the corner and Netflix has 'Holiday in the Wild' (01/11/2019), 'Let It Snow' (08/11/2019), 'Klaus' (15/11/2019), 'The Knight Before Christmas' (21/11/2019), 'Holiday Rush' (28/11/2019) and a bunch of Christmas themed TV specials coming in November to sate your Yuletide cravings.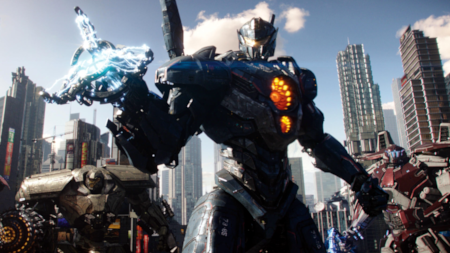 Despite all the major studios going their own way in terms of streaming, Netflix is still adding great non-original content in November. These include 'Pacific Rim: Uprising' (04/11/2019), 'Fifty Shades Freed' (09/11/2019), 'Phantom Thread' (09/11/2019), and 'Blockers' (11/11/2019).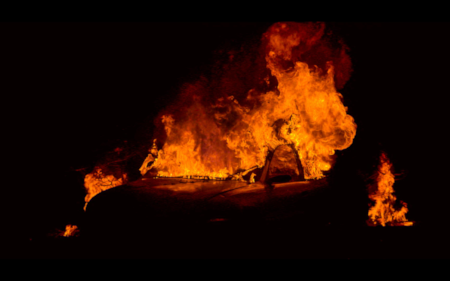 Before we wrap up this preview, there are also quite a few documentary and documentary series that you should definitely check out in November. 'Fire in Paradise' (01/11/2019) examines the tragic Camp Fire disaster, which wiped out the town of Paradise in California in 2018. Or how about Maradona in Mexico (13/11/2019), where the soccer legend walks into the middle of Sinaloa Cartel territory to save a local team, and maybe himself in the process.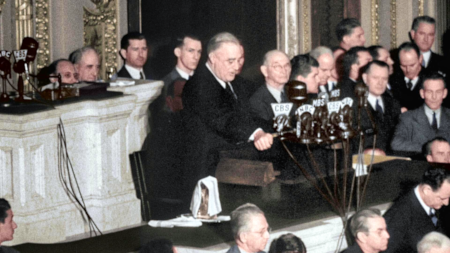 WWII history buffs will already know about the documentary 'Greatest Events of WWII in HD Colour' (08/11/2019), and if it's anything like WWII in Colour, you're in for more than just a colourised treat.
And with the third season of 'The Toys That Made Us' coming in November (15/11/2019), the companion series 'The Movies That Made Us' pretty much follows the same recipe, except it talks about the classic movies that defined our childhood and adulthood - stream the first season on November 29.
------
It looks like a very full-on November in store for Netflix subscribers here in Australia. Can't wait!
November Schedule:
Here's a list of everything that's coming to Netflix in November. Content highlighted above shown in bold below.
ORIGINAL SERIES
Atypical: Season 3 (01/11/2019)
Hache (01/11/2019)
Queer Eye: We're in Japan! (01/11/2019)
We Are the Wave (01/11/2019)
The End of the F***ing World: Season 2 (05/11/2019)
Greenleaf: Season 4 (06/11/2019)
SCAMS (06/11/2019)
Busted!: Season 2 (08/11/2019)
Greatest Events of WWII in HD Colour (08/11/2019)
Green Eggs and Ham (08/11/2019)
Little Things: Season 3 (09/11/2019)
Patriot Act with Hasan Minhaj: Volume 5 (10/11/2019)
The Stranded (14/11/2019)
Avlu: Part 2 (15/11/2019)
I'm with the Band: Nasty Cherry (15/11/2019)
The Club (15/11/2019)
The Toys That Made Us: Season 3 (15/11/2019)
The Crown: Season 3 (17/11/2019)
Mortel (21/11/2019)
Dolly Parton's Heartstrings (22/11/2019)
High Seas: Season 2 (22/11/2019)
Nailed It! Holiday!: Season 2 (22/11/2019)
Narcoworld: Dope Stories (22/11/2019)
Nobody's Looking (22/11/2019)
Singapore Social (22/11/2019)
Final Space: Season 2 (24/11/2019)
Merry Happy Whatever (28/11/2019)
Lugar de Mulher (28/11/2019)
Mytho (28/11/2019)
Sugar Rush Christmas (29/11/2019)
The Movies That Made Us (29/11/2019)
NETFLIX TELEVISION EVENT
American Son (01/11/2019)
NETFLIX FILM
Drive (01/11/2019)
Holiday in the Wild (01/11/2019)
The King (01/11/2019)
The Man Without Gravity (01/11/2019)
Tune in for Love (05/11/2019)
Paradise Beach (08/11/2019)
Let It Snow (08/11/2019)
House Arrest (15/11/2019)
Klaus (15/11/2019)
Earthquake Bird (15/11/2019)
The Knight Before Christmas (21/11/2019)
Mon frère (22/11/2019)
The Irishman (27/11/2019)
Holiday Rush (28/11/2019)
Atlantics (29/11/2019)
I Lost My Body (29/11/2019)
ORIGINAL COMEDY
Seth Meyers: Lobby Baby (05/11/2019)
Jeff Garlin: Our Man In Chicago (12/11/2019)
Fadily Camara: La Plus Drôle de Tes Copines (14/11/2019)
Iliza: Unveiled (19/11/2019)
Zona Rosa (26/11/2019)
Mike Birbiglia: The New One (26/11/2019)
John Crist: I Ain't Prayin For That (28/11/2019)
ORIGINAL DOCUMENTARY
Fire in Paradise (01/11/2019)
The Devil Next Door (04/11/2019)
Maradona in Mexico (13/11/2019)
No hay tiempo para la verguenza (19/11/2019)
Lorena, la de pies ligeros (20/11/2019)
Bikram: Yogi, Guru, Predator (20/11/2019)
Broken (27/11/2019)
NETFLIX KIDS AND FAMILY
Hello Ninja (01/11/2019)
True: Grabbleapple Harvest (01/11/2019)
She-Ra and the Princesses of Power: Season 4 (05/11/2019)
Harvey Girls Forever!: Season 3 (12/11/2019)
GO!: The Unforgettable Party (15/11/2019)
Llama Llama: Season 2 (15/11/2019)
Dino Girl Gauko (22/11/2019)
The Dragon Prince: Season 3 (22/11/2019)
Trolls: The Beat Goes On!: Season 8 (22/11/2019)
Super Monsters Save Christmas (26/11/2019)
True: Winter Wishes (26/11/2019)
Chip and Potato: Season 2 (29/11/2019)
NETFLIX ORIGINAL ANIME
Levius (Coming Soon)
HIGHLIGHTS
The Last Samurai (01/11/2019)
Pacific Rim: Uprising (04/11/2019)
Outlander: Season 4 (05/11/2019)
Fifty Shades Freed (09/11/2019)
Seven (15/11/2019)
MORE CONTENT
Going for Gold (01/11/2019)
My Little Pony Friendship Is Magic: Best Gift Ever (01/11/2019)
Ash vs. Evil Dead: Season 1 (01/11/2019)
Matilda (01/11/2019)
Seven Years in Tibet (01/11/2019)
Body of Lies (01/11/2019)
Christmas Break-In (01/11/2019)
Tucker: The Man and His Dream (01/11/2019)
Phantom Thread (09/11/2019)
Blockers (11/11/2019)
Yummy Mummies: Season 2 (12/11/2019)
Jonah Hex (15/11/2019)
Joe Versus the Volcano (15/11/2019)
Z Nation: Season 5 (20/11/2019)