Stan: What's New in July 2019
Sean Fang
Fri, 28/06/2019 - 18:10
July is nearly here and with the start of the second part of 2019, things are starting to heat up, even if the weather is going in the opposite direction. There are some great shows and movies debuting on Stan in July.
Television:
U.S. politics, news and an Aussie icon all converge in another Stan exclusive series, 'The Loudest Voice', debuting on July 1. Based on the best-selling book "The Loudest Voice" by Gabriel Sherman, Russel Crowe stars as Fox News founder Roger Ailes in this limited series from Showtime, and it's perhaps too soon to tell if this is yet another hit during the Golden Age of Television or just another show we won't have time to watch. Stream new episodes of this new show every Monday.
British sci-fi thriller 'The Rook', also arriving on July 1, has a great premise - Myfanwy Thomas (Emma Greenwell) wakes up in a park one day wearing latex gloves and is surrounded by dead bodies, with no idea how she got there. Thomas is then pursued mercilessly by "shadowy paranormal adversaries". Interesting.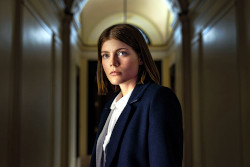 Before the aforementioned Golden Age of Television, a show like 'Clique' would have been the talk of the town, but we are truly spoilt for choice these days. This interesting British series starts streaming on July 25, and you can watch both currently available seasons at that time.
Returning for a second season is 'Sweetbitter', premiering on July 15.
Movies, Documentaries:
There are some shows and movies that arrive on Stan after we publish our "what's new" article, and a trio of great movies arrived on Stan after our June preview was published.
Spielberg's love poem to the '80s, video games and general pop culture arrive in the form of the epic 'Ready Player One', and it's a great movie even if you don't get all the references (and there are lots of them).
It was the sequel that came out of nowhere, and even though Emily Blunt is nowhere to be seen, 'Sicario: Day of the Soldado' ramps up the political intrigue and backstabbing. And in 'A Simple Favor', we have a comedy mystery drama a little bit in the vein of 'Gone Girl'.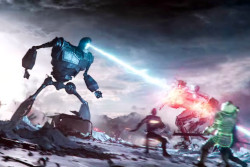 Stream all three movies right now (June 28).
As we move on to July proper, we have 'The Happytime Murders' on July 2. "Sex, murder and puppets" is the tag line for the movie, and that's exactly what you get. While critics (and moviegoers) panned the movie, you can make the decision for yourself by streaming it starting on July 2.
Horror mystery fans should check out 'Summer of 84' (July 9) - it has hints of 'Stranger Things' and 'IT', and it's most likely a movie you've missed when it was at the cinemas, so now's your chance.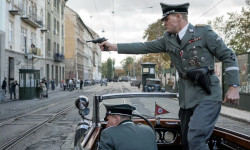 World War II fans should also take a look at 'The Man With The Iron Heart' (July 5).
Some other movies worth checking out in July include 'American Hustle' (July 22), 'Journey to the Centre of the Earth' (July 8) and of course, the Aussie classic 'Muriel's Wedding' (July 20).
------
A busy July to look forward to. Have a great one!
July Schedule:
Here's a list of everything that's coming to Stan in July. Content highlighted above shown in bold below.
Continuing Series:
Monday: City On A Hill: Season 1; Perpetual Grace LTD: Season 1; Claws: Season 3; Our Cartoon President: Season 2 (Final - July 15); The Loudest Voice: Season 1 (Premiere - July 1); The Rook: Season 1 (Premiere - July 1); Sweetbitter: Season 2 (Premiere - July 15);
Tuesday: Desus & Mero: Season 1;
Wednesday: The Detour: Season 4;
Thursday: Younger: Season 6;
Friday: Ben 10 (2016): Season 3; iZombie: Season 5; Desus & Mero: Season 1;
Available July 1
City On A Hill: Season 1, Episode 3
Perpetual Grace LTD: Season 1, Episode 5
Claws: Season 3, Episode 4
Our Cartoon President: Season 2, Episode 8
The Loudest Voice: Season 1, Episode 1 - Premiere
The Rook: Season 1, Episode 1 - Premiere
Gringo
Boys in the Trees
Rush Hour 3
The Powerpuff Girls: Season 3, Episodes 25 & 26
July 2
The Happytime Murders
A Walk to Remember
The Powerpuff Girls: Season 3, Episodes 27 - 29
July 3
The Detour: Season 4, Episode 3
Disobedience
The Powerpuff Girls: Season 3, Episodes 30 - 32
July 4
On Chesil Beach
Like Crazy
The Powerpuff Girls: Season 3, Episodes 33 - 35
July 5
The Man With The Iron Heart
AXL
Charming
The Powerpuff Girls: Season 3, Episodes 36 - 38
Ben 10 (2016): Season 3, Episode 27 & 28
July 6
In The Fade
The ABCs of Love and Sex
The Powerpuff Girls: Season 3, Episode 39
Thomas and Friends: Journey Beyond Sodor
My Gym Parner's A Monkey: Glazed and Confused
My Gym Parner's A Monkey: A Whole Zoo World
Cow & Chicken / I Am Weasel: Season 2
Dexter's Laboratory: Season 2
Courage the Cowardly Dog: Season 2
July 7
Hotel Artemis
The Powerpuff Girls: Season 3, Episode 40 - Final
July 8
City On A Hill: Season 1, Episode 4
Perpetual Grace LTD: Season 1, Episode 6
Claws: Season 3, Episode 5
Our Cartoon President: Season 2, Episode 9
The Loudest Voice: Season 1, Episode 2
The Rook: Season 1, Episode 2
Journey to the Centre of the Earth
July 9
Desus & Mero: Season 1, Episode 26
Summer of 84
July 10
The Detour: Season 4, Episode 4
Le Grand Bal
July 11
Younger: Season 6, Episode 4
Hurricane Heist
July 12
iZombie: Season 5, Episode 10
Desus & Mero: Season 1, Episode 27
Ben 10 (2016): Season 3, Episode 29 & 30
The Circuit: Season 1 & 2
A Thought Of Ecstasy
July 13
Edie
Australia After Dark
July 14
The Night Of The Virgin
8 1/2
July 15
City On A Hill: Season 1, Episode 5
Perpetual Grace LTD: Season 1, Episode 7
Claws: Season 3, Episode 6
Our Cartoon President: Season 2, Episode 10 - Final
The Loudest Voice: Season 1, Episode 3
The Rook: Season 1, Episode 3
Sweetbitter: Season 2, Episode 1 & 2 - Premiere
Boarding School
July 16
Desus & Mero: Season 1, Episode 28
Most Beautiful Island
Courted
July 17
The Detour: Season 4, Episode 5
Singularity
July 18
Younger: Season 6, Episode 5
Sextape
July 19
iZombie: Season 5, Episode 11
Desus & Mero: Season 1, Episode 29
Between Worlds
July 20
Muriel's Wedding
United States of Love
July 21
Harsh Times
Francesca
July 22
City On A Hill: Season 1, Episode 6
Perpetual Grace LTD: Season 1, Episode 8
Claws: Season 3, Episode 7
The Loudest Voice: Season 1, Episode 4
The Rook: Season 1, Episode 4
Sweetbitter: Season 2, Episode 3
American Hustle
July 23
Desus & Mero: Season 1, Episode 30
Mr. Woodcock
Los Perros
July 24
The Detour: Season 4, Episode 6
Lovewrecked
Our Wonderful Lives
July 25
Younger: Season 6, Episode 6
Clique: Season 1 & 2
Felicity
July 26
iZombie: Season 5, Episode 12
Desus & Mero: Season 1, Episode 31
The New Girlfriend
July 27
Heist
July 28
American Heist
July 29
City On A Hill: Season 1, Episode 7
Perpetual Grace LTD: Season 1, Episode 9
Claws: Season 3, Episode 8
The Loudest Voice: Season 1, Episode 5
The Rook: Season 1, Episode 5
Sweetbitter: Season 2, Episode 4
She Killed In Ecstasy
July 30
Desus & Mero: Season 1, Episode 32
Night of Fear
July 31
The Detour: Season 4, Episode 7
Wonderful Town