Netflix Australia: What's New in June 2019
Sean Fang
Fri, 31/05/2019 - 13:05
June is (nearly) here, and it's time to see what Netflix has in store for us.
For those not completely satisfied with what you can get on the Australian version of Netflix, you can easily switch to a different Netflix region by simply using a VPN (read about our tested and recommended VPN provider here). Simply connect to another country via the VPN, for example, the United States, and you can then watch that region's Netflix complete with their own unique content without doing anything else!
Television:
It's the anthology show that's turning an I.T. guy like me into a technophobe, and the shortened fifth season of 'Black Mirror' will no doubt bring more surprises. Stream the three episodes fifth season on June 5.
Other Netflix originals getting new seasons include the third season of 'Designated Survivor' (7/06/2019), and while Netflix has already cancelled 'Marvel's Jessica Jones', the third (and it looks like the final) season will be coming in June as well (tentatively scheduled for June 14).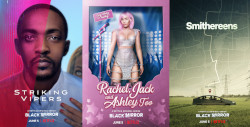 And if you're looking for a binge full of fun and great songs, the complete series of 'Glee' (all 6 seasons) is coming June 30.
Movies, Documentaries:
New movies, originals, recent hits and classics make up this month's new additions.
It was a box office hit, and the romantic comedy 'Crazy Rich Asians' is well worth a watch when it comes to Netflix on June 12. Dubbed as the next 'Gone Girl', 'The Girl on the Train' (25/06/2019) is nowhere near as good, but it's by no means unredeemable, and that's largely down to a good performance by Emily Blunt.
Two Netflix original films coming in June looks very interesting. Samuel L. Jackson returns as Shaft in 'Shaft' (28/06/2019), while Adam Sandler and Jennifer Aniston reunite in 'Murder Mystery' (14/06/2019).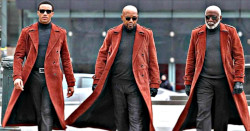 Not quite the newest, but some of these movies should definitely be in your watch-list. 'The Lovely Bones' (2/06/2019) is a sad read as a novel, but just as gloomy as a movie, but it's very well made and helped to launch Saoirse Ronan's career. Dog lovers will love 'A Dog's Purpose' (30/06/2019), and even if you're not fond of our furry four-legged companions, it's a well-made movie that will tug on your heartstrings.
We also have great sci-fi in Looper (19/06/2019), Steven Spielberg's 'The Terminal' (1/06/2019), and doco-style cop drama in 'End of Watch' (5/06/2019), all well worth your time.
Then we have probably the best Indiana Jones movie in 'Indiana Jones and the Last Crusade' (1/06/2019) coupled with what is probably the worst in 'Indiana Jones and the Kingdom of the Crystal Skull' (1/06/2019) - let's just hope the new one (coming in 2021!) will be a lot better.
Documentaries wise, 'An Inconvenient Sequel: Truth to Power' is the sequel to Al Gore's 'An Inconvenient Truth'. The follow-up documentary addresses the progress that has been made to tackle man-made climate change, and whether what we're doing is enough to prevent a climate catastrophe. Stream it starting June 15.
------
Well, that's your lot for June. Happy streaming!
June Schedule:
Here's a list of everything that's coming to Netflix in June. Content highlighted above shown in bold below.
ORIGINAL SERIES
Arthdal Chronicles (1/06/2019)
Happy!: Season 2 (5/06/2019)
Black Mirror: Season 5 (5/06/2019)
3%: Season 3 (7/06/2019)
Tales of the City (7/06/2019)
Designated Survivor: Season 3 (7/06/2019)
Jinn (13/06/2019)
Charité at War (14/06/2019)
Unité 42 (14/06/2019)
Leila (14/06/2019)
Awake: The Million Dollar Game (14/06/2019)
Black Spot: Season 2 (14/06/2019)
Ad Vitam (21/06/2019)
Dark: Season 2 (21/06/2019)
Girls Incarcerated: Season 2 (21/06/2019)
Mr. Iglesias (21/06/2019)
Bolívar (21/06/2019)
The Confession Tapes: Season 2 (21/06/2019)
The Casketeers: Season 2 (21/06/2019)
Answer for Heaven (27/06/2019)
Dope: Season 3 (28/06/2019)
Paquita Salas: Season 3 (28/06/2019)
The Chosen One (28/06/2019)
Marvel's Jessica Jones: Season 3 (Coming in June)
Trinkets (Coming in June)
NETFLIX FILM
Alles ist gut (6/06/2019)
Rock My Heart (7/06/2019)
Elisa & Marcela (7/06/2019)
The 3rd Eye 2 (13/06/2019)
Murder Mystery (14/06/2019)
Cinderella Pop (14/06/2019)
Beats (19/06/2019)
Jaoon Kahan Bata Ae Dil (21/06/2019)
Shaft (28/06/2019)
ORIGINAL COMEDY
Miranda Sings Live…Your Welcome (4/06/2019)
Jo Koy: Comin' In Hot (12/06/2019)
Adam Devine: Best Time of Our Lives (18/06/2019)
Mike Epps: Only One Mike (25/06/2019)
ORIGINAL DOCUMENTARY
The Chef Show (7/06/2019)
The Black Godfather (7/06/2019)
Rolling Thunder Revue: A Bob Dylan Story by Martin Scorsese (12/06/2019)
The Alcàsser Murders (14/06/2019)
Life Overtakes Me (14/06/2019)
The Edge of Democracy (19/06/2019)
Exhibit A (28/06/2019)
NETFLIX KIDS AND FAMILY
Malibu Rescue: The Series (3/06/2019)
Pachamama (7/06/2019)
Super Monsters Monster Pets (7/06/2019)
GO! Vive a tu manera: Season 2 (21/06/2019)
Motown Magic: Season 2 (28/06/2019)
NETFLIX ORIGINAL ANIME
Kakegurui xx (13/06/2019)
Aggretsuko: Season 2 (14/06/2019)
Forest of Piano: Season 2 (24/06/2019)
7SEEDS (28/06/2019)
HIGHLIGHTS
Oh, Ramona! (1/06/2019)
The Princess Bride (1/06/2019)
Grease 2 (1/06/2019)
Indiana Jones and the Last Crusade (1/06/2019)
Indiana Jones and the Kingdom of the Crystal Skull (1/06/2019)
Norbit (1/06/2019)
Save the Last Dance (1/06/2019)
The Terminal (1/06/2019)
How the Grinch Stole Christmas (1/06/2019)
The Lovely Bones (2/06/2019)
Four Christmases (2/06/2019)
The Call (2/06/2019)
End of Watch (5/06/2019)
Everybody Wants Some (5/06/2019)
Wanted: Season 2 (5/06/2019)
Constantine (5/06/2019)
Mortdecai (5/06/2019)
American Made (6/06/2019)
Crazy Rich Asians (12/06/2019)
Teen Titans Go! To the Movies (12/06/2019)
Cuckoo: Season 5 (13/06/2019)
American Assassin (13/06/2019)
Victoria and Abdul (13/06/2019)
The Witches (15/06/2019)
An Inconvenient Sequel: Truth to Power (15/06/2019)
Jack and Jill (17/06/2019)
The Nun (19/06/2019)
Smallfoot (19/06/2019)
Looper (19/06/2019)
The DUFF (19/06/2019)
Tracers (19/06/2019)
Alex and Me (19/06/2019)
The Lazarus Effect (19/06/2019)
Neon Genesis Evangelion (21/06/2019)
EVANGELION: DEATH (TRUE)² (21/06/2019)
The End of Evangelion (21/06/2019)
The Girl on the Train (25/06/2019)
Queen of the South: Season 3 (28/06/2019)
Glee: Seasons 1-6 (30/06/2019)
The Expendables 2 (30/06/2019)
Robin Hood (30/06/2019)
20th Century Women (30/06/2019)
A Dog's Purpose (30/06/2019)