Hulu: What's New in March 2019
Krystle Shrimpton
Thu, 28/02/2019 - 17:31
Coming to you on a crisp March morning, Hulu has put together a fantastic month with new releases, and plenty to keep you occupied. Let's jump in and check out the offerings.
To watch Hulu here in Australia, you'll need a geo-unblocking service, which also allows you to access all the latest TV shows and movies on Hulu. There are many geo-unblocking services, but with increased scrutiny, we can only recommend one particular service, and you can read about it all here. The same subscription also allows you to sign up to and watch US Netflix, and dozens of other streaming services from around the world.
Television:
A new 'Into The Dark: Treehouse' episode lands on March 1, the latest addition to the limited series from the Blumhouse Television. Peter Rake (Jimi Simpson from Westworld), revisits his family vacation home while escaping a scandal; rediscovering the play treehouse, and finding out more about debts from the past, and a woman's intentions for him.
Fantastic comedic talent Aidy Bryant plays Annie in Hulu's adaptation of 'Shrill' - based on Lindy West's 2016 book. Annie is a young up and coming journalist who publishes a blog post which quickly goes viral, while juggling her boyfriend, mum and fledging career. Bryant has kept a cracking pace with her regular spots on SNL, and Girls (2017 tv series), and The Unbreakable Kimmy Schmidt. The trailer sets up a fantastic jump into Annie's haphazard life, can't wait for it to arrive.
'Hang Ups' season 1 drops on March 8. Therapy by Skype anyone? Richard Pitt's group practice has collapsed, leading him to launch online sessions as a kick start to his career. Fast-talking and quirky, Richard quickly finds his life coming apart with the seams, chaotically and for our benefit, I reckon.
In 'Mental Samurai', Rob Lowe hosts a show with 'an obstacle course for the mind', where contestants control a specially designed capsule that can rotate 360°, powering through huge subjects such as memory, sequencing, knowledge and numbers. Join in and test your knowledge base with season one of the show on March 6.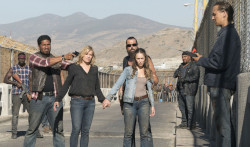 Those eager to find out what happened members of the Clark family, and their friends (and enemies) following the dramatic cliffhanger at the end of season 3, need to wait no more. Season four of 'Fear the Walking Dead' will be uploaded to Hulu on March 19.
Some great additions for family nights, such as Open Season, all four movies! Lego Batman, and DC Superheroes. I really can't go past 'Jumanji', and you can discuss cooking techniques when you all sit down to watch Masterchef Junior, S7. I'd also set some time aside for American Idol, to suss out the competition and see who makes it through, and who can carry a tune.
Movies, Documentaries:
Some great classic movies are coming to Hulu in March, including 'Ace Ventura: Pet Detective' and its sequel 'Ace Ventura: When Nature Calls', movies that have been on the mind of anyone who's watched Hulu's 'Pen15' recently.
There's also 'The Cider House Rules' ("Goodnight you princes of Maine, you kings of New England"), 'The Dark Knight' ("I'm Batmannnn!!"), 'Office Space' ("I believe you have my stapler"), 'Yes Man' ("Yes"), and 'Edward Scissorhands' ("cut cut, trim trim"). All of the above-mentioned movies are coming on March 1.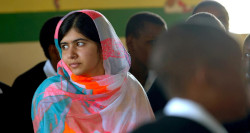 In the documentary 'He Named me Malala', Malala Yousafzai is the youngest Nobel Prize Laureate at age 17, and fearlessly champions education for girls globally, and especially her home country of Pakistan. Her star grew ever higher when she survived an assassination attempt by the Taliban in October 2012, summoning a massive spotlight and pressure for women's rights to education. This 2015 Documentary follows Malala's family and gives us a glimpse into her extraordinary life.
In case you missed it, Dee Dee Blanchard conned thousands from well-wishers and even scored a free home with Habitat from Humanity, by weaving a complex web of lies about the medical conditions of her daughter Gypsy Rose. Confined to a wheelchair, fed by a feeding tube and forbidden friends, Gypsy eventually frees herself from her mother and tells us her side of the story. 'The Act' premieres March 20.
And fresh from its "Best Documentary" win at the 91st Academy Awards, rock climbing documentary 'Free Solo' follows rock climber Alex Honnold as he attempts to be the first to free climb the 900-metre vertical face of El Capitan. Definitely not recommended for those with a fear of heights, but recommended for everyone else!
Leaving Hulu:
Catch them before they're gone, an eclectic selection of movies, Stephen King movies - 'Graveyard Shift', 'Silver Bullet' and 'Thinner', Angelina Jolie's first 'Lara Croft: Tomb Raider', Mortal Kombat I and II,' and 'Patch Adams'
------
Another fantastic month worth of goodies on Hulu, can't wait!
March Schedule:
Here's a list of everything that's coming to Hulu in February. Content highlighted above shown in bold below.
Available March 1
Drifters: Complete Season 1
Into The Dark: Treehouse: Episode 6 Premiere *Hulu Original
Rick Steves' Europe: Complete Season 10
8 Heads in a Duffel Bag (1997)
Abduction (2011)
Ace Ventura: Pet Detective (1994)
Ace Ventura: When Nature Calls (1995)
Alex & Emma (2003)
American Beauty (1999)
An American Haunting (2006)
Astro Boy (2010)
Basic Instinct 2: Risk Addiction (2006)
Batman Begins (2005)
Black Sheep (1996)
Blast from the Past (1999)
Boomerang (1992)
Breakheart Pass (1975)
Bruce Almighty (2003)
Bushwhacked (1995)
The Chumscrubber (2005)
The Cider House Rules (1999)
The Crying Game (1992)
The Dark Knight (2008)
Death at a Funeral (2007)
Deuces Wild (2002)
Dirty Work (1998)
The Dogs of War (1981)
Double Jeopardy (1999)
Easy Rider (1969)
Edward Scissorhands (1990)
Fire in the Sky (1993)
The French Lieutenant's Woman (1981)
He Named Me Malala (2015)
Heaven's Gate (1981)
I, Dolours (2018)
The Ice Storm (1997)
Impostor (2001)
Inventing the Abbotts (1996)
Ironweed (1987)
It's Arbor Day, Charlie Brown (1976)
JFK (1991)
Jumanji (1995)
Legally Blondes (2009)
Lego Batman: DC Super Heroes Unite (2013)
Lego DC Comics Super Heroes: The Flash (2018)
The Mighty Quinn (1989)
Nacho Libre (2006)
Not Another Teen Movie (2001)
Office Space (1999)
Open Season (2006)
Open Season 2 (2009)
Open Season 3 (2011)
Open Season: Scared Silly (2016)
Ouija House (2018)
Ouija Séance: The Final Game (2018)
Perfect Creature (2005)
The Piano (1993)
The Pope of Greenwich Village (1984)
Rambo III (1988)
Reasonable Doubt (2014)
Red Corner (1997)
Red Dragon (2002)
Regarding Henry (1991)
Return of the Living Dead 3 (1993)
Return of the Living Dead 4: Necropolis (2006)
Return of the Living Dead 5: Rave to the Grave (2007)
River's Edge (1987)
S.F.W. (1995)
Saved! (2004)
Shaolin Warrior (2013)
Small Soldiers (1998)
Summer Catch (2001)
Tapeheads (1988)
Toys (1992)
Tristan & Isolde (2003)
Two Weeks Notice (2002)
Vice (2015)
W. (2008)
Waterworld (1995)
What a Girl Wants (2003)
What Lies Beneath (2000)
What's the Worst That Could Happen? (2001)
Witness (1985)
Yes Man (2008)
March 4
American Idol: Season 2 Premiere
Cosmos: Possible Worlds: Series Premiere
Good Girls: Season 2 Premiere
March 5
A Frozen Christmas 3 (2018)
The Closet ("Le Placard") (2001)
Where Hands Touch (2018)
March 6
MasterChef Junior: Season 7 Premiere
Mental Samurai: Series Premiere
March 7
Dudes (1987)
Rock 'n' Roll High School (1979)
Suburbia (1983)
March 8
A.P. Bio: Season 2 Premiere
For The People: Season 2 Premiere
Hang Ups: Complete Season 1
I Can Only Imagine (2018)
March 9
Keeping Up with the Kardashians: Complete Season 15
March 10
Black Clover: Complete Season 1
Middle Men (2009)
March 11
The Party's Just Beginning (2018)
March 12
Acrimony (2018)
Trigger (2018)
March 13
Free Solo (2018)
March 14
Shoplifters (2018)
March 15
Shrill: Complete Season 1 *Hulu Original
Like Water for Chocolate (1992)
No Way Out (2018)
The Fog (2005)
Wings of the Dove (1997)
March 16
Tea with the Dames (2018)
March 17
Divide and Conquer (2018)
March 18
Assassination Nation (2018)
March 19
Fear the Walking Dead: Complete Season 4
Juda: Complete Season 1
The Fix: Series Premiere
A Frozen New Year's (2018)
March 20
The Act: Series Premiere *Hulu Original
The Village: Series Premiere
Girl Most Likely (2013)
March 21
Pretty Little Liars: The Perfectionists: Series Premiere
The Last Race (2018)
March 22
Cardinal: Complete Season 3
March 24
Catfish: Season 7
March 26
Dr. K's Exotic Animal E.R.: Season 7 Premiere
A Cam Life (2018)
March 27
Monsters and Men (2018)
March 29
Abby's: Series Premiere
The Domestics (2017)
March 30
Chef Flynn (2018)
Leaving Hulu in March:
Leaving March 31
54 (1998)
10 Years (2011)
2 Days in the Valley (1996)
9 to 5 (1980)
A Fish Called Wanda (1988)
A Simple Plan (1998)
Babe (1995)
Bad Santa (2003)
Bangkok Dangerous (2008)
Battle for Haditha (2008)
Bend it Like Beckham (2003)
Brothers (2009)
Bulletproof Monk (2003)
Cake (2006)
Capitalism: A Love Story (2010)
Chinatown (1974)
Christmas Town (2008)
Come Simi (2016)
Cujo (1983)
Dark Blue (2003)
Deep Blue Sea (1999)
Dirty Pretty Things (2002)
Dream the Impossible (2016)
Dreamland (2007)
East is East (1999)
Extraction (2015)
Fifteen and Pregnant (1998)
Finding Neverland (2004)
Fly Me to the Moon (2008)
Forces of Nature (1999)
Friday Night Lights (2004)
Gentlemen Prefer Blondes (1953)
Gimme Shelter (2014)
Grizzly Man (2005)
Into The West (2005)
Kickboxer (1989)
Kiss the Dragon (2001)
Kurt and Courtney (1998)
Lara Croft: Tomb Raider (2001)
Mortal Kombat (1995)
Mortal Kombat Annihilation (1997)
New York Minute (2004)
Once Bitten (1985)
Pacific Warriors (2015)
Patch Adams (1998)
Penelope (2008)
Pet Sematary (1989)
Pet Sematary II (1992)
Rain Man (1988)
Rent (2005)
Right at Your Door (2007)
Sabrina (1995)
Sahara (2005)
Scent of a Woman (1992)
Skipped Parts (2001)
Stephen King's Graveyard Shift (1990)
Stephen King's Silver Bullet (1985)
Stephen King's Thinner (1996)
Stranger than Fiction (2000)
Teaching Mrs. Tingle (1999)
Three Kings (1999)
To Grandmother's House We Go (1992)
Tombstone (1993)
Total Recall (1990)
True Grit (1969)
Tumbledown (2016)
Twilight (2008)
Valkyrie (2008)
Wedding Crashers (2005)
What's Cooking? (2000)
Wild Bill (1995)
Words and Pictures (2013)
------
Krystle Shrimpton (Facebook, LinkedIn) is a contributor for Streambly.