Netflix Cancels All Marvel Shows in Response to Disney+ Threat
Sean Fang
Sat, 23/02/2019 - 17:45
Netflix has cancelled the last two TV series that the streaming giant co-produced with Marvel, now that Marvel's owner, Disney, is set to launch their own competing streaming platform, Disney+.
Netflix has cancelled both 'The Punisher' and 'Jessica Jones', having previously cancelled 'Luke Cage', 'Daredevil' and 'Iron Fist', as well as the crossover series 'The Defenders'. Season 3 of 'Jessica Jones' has been filmed, but will not air until later in the year, while season 3 of 'The Punisher' has been cancelled outright.
Disney's streaming platform Disney+ will launch in late 2019 and is set to feature content from all of Disney's owned studios, including Marvel. Indeed, Disney has already announced the live-action series 'Loki' that will be exclusive to Disney+, and will also star the Marvel's Universe films' original Loki actor, Tom Hiddleston.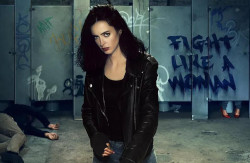 All the cancelled shows, especially 'The Punisher', 'Daredevil' and 'Jessica Jones', have been well received by audiences, and so Netflix's move is considered a strategic one, rather the one forced upon the streaming giant due to poor ratings (or the streaming equivalent of ratings).
While these shows have been cancelled, the Marvel Universe being the Marvel Universe, it's very likely the characters from these shows will return in some capacity in future Marvel projects, projects that will most likely stream exclusively on Disney+. Marvel TV's Jeph Loeb hinted at this in a somewhat ominous statement regarding the cancellations.
"Our network partner may have decided they no longer want to continue telling the tales of these great characters ... but you know Marvel better than that," wrote Loeb.