Stan: What's New For December 11 - 17, 2018
Sean Fang
Mon, 17/12/2018 - 18:34
What started out as just any old week on Stan has turned into quite an event, as the huge list of movie additions below shows (and actually, the what's new movie list should be longer, but I can't be bothered to search for all the new titles that have been added, that's not on the "What's New" page). Disney comes to Stan, and the studio's new deal with the streaming network means a whole heap of new additions that weren't previously announced.
Television:
Before we get to all the Disney stuff, there is the new season of RuPaul's Drag Race: All Stars - season 4 of the hit show airs new episodes weekly on Stan.
There is also the No Activity: The Night Before Christmas, it's the Christmas Special for the Australian version of the show. And of course, the big addition of the week (at least before the Disney announcement) was the first season of The Handmaid's Tale, available to stream in HD or in 4K - it's a must-see show for fans of politics, Dystopian fiction or just plain good old storytelling, and if you haven't already caught it on SBS On Demand or Hulu, then this is your chance.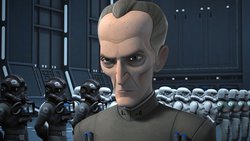 Then there's the Disney stuff. Lots of complete seasons, and single season tasters, of shows from the Disney Channel, too many to list really, but highlights include the complete series Hannah Montana, the first season of the highly rated Star Wars Rebels, and new shows like Tangled: The Series, DuckTales and Big Hero 6 The Series.
No excuses for not finding something to watch, this week.
Movies, Documentaries:
Again, way too many new movies to go through, but here are some of my personal highlights. For those that like new movies, then the likes of Black Panther, Thor: Ragnarok, Star Wars: The Last Jedi, Coco and A Wrinkle In Time should be enough to sate your Marvel, Lucasfilm, Pixar and general Disney thirst.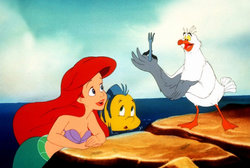 And if classics are what you're after, then I wouldn't go past The Little Mermaid, The Lion King or the original Toy Story.
Of course, being near Christmas time, watching Frozen once, twice or fifteen times, is a must.
Still a fantastic film, but perhaps not quite the right one for Christmas, is Oscar winner Life is Beautiful. Maybe watch it after the new year.
I know I've mentioned it before, but The Founder is interesting if you want a version of the story of how McDonald's started. While Passengers is a solid sci-fi if you can ignore the slightly creepy premise.
Phew, I think that's it for this week.
Release List:
Here's the complete list of the new additions to Stan for the week of December 11 - 17, 2018 (Content highlighted above shown in bold below):
Television:
Escape at Dannemora - Part 5
RuPaul's Drag Race: All Stars - New Season (Season 4, Episode 1)
No Activity: The Night Before Christmas
American Woman - New Series (Season 1)
All American - Season 1, Episode 8
The Handmaid's Tale - New Series (Season 1)
Hannah Montana - Complete Series (Season 1-4)
Sofia the First - New Series (Season 1-2)
Jessie - Complete Series (Season 1-4)
Avengers Assemble - New Series (Season 1)
Star Wars Rebels - New Series (Season 1)
Spider-Man - New Series (Season 1)
Wizards of Waverly Place - Complete Series (Season 1-4)
Andi Mack - New Series (Season 1-2)
Tangled: The Series - New Series (Season 1)
K.C. Undercover - Complete Series (Season 1-3)
Stuck in the Middle - Complete Series (Season 1-3)
Raven's Home - New Series (Season 1)
DuckTales - New Series (Season 1)
Austin & Ally - Complete Series (Season 1-4)
Bunk'd - New Series (Season 1-3)
Big Hero 6 The Series - New Series (Season 1)
Elena of Avalor - New Series (Season 1)
Doc McStuffins - New Series (Season 1)
Movies, Documentaries:
Enemies: The President, Justice & the FBI - Season 1, Episode 5 (Final)
Ma Ma
Sicilian Ghost Story
Inside Out
Avengers: Age of Ultron
Hook
Marrowbone
Black Panther
Star Wars: The Last Jedi
Coco
A Wrinkle In Time
Cinderella (2015)
Brave (2012)
The Incredibles
Thor: Ragnarok
Thor: The Dark World
Thor (2011)
Frozen
The Avengers
Maleficent
The Lion King (1994)
Toy Story
Toy Story 2
Toy Story 3
Big Hero 6
The Little Mermaid
Up (2009)
Captain America: The Winter Soldier
Captain America: The First Avenger
WALL-E
Beauty and the Beast (1991)
Monsters, Inc. (2012)
Monsters University
Iron Man 3
Iron Man 2
Iron Man
Finding Nemo
Tangled (2010)
Guardians Of The Galaxy
Ratatouille
Bolt
Cars 2
Cars
The Muppets
A Bug's Life
101 Dalmatians (1996)
Human Flow
Summertime (La Belle Saison)
Passengers
The Founder
Middle School: The Worst Years of My Life
Life is Beautiful (La vita è bella)
Valley Of Love
Woodpeckers (Carpinteros)