Hulu Plus: How to get Hulu Plus Outside of the US (including Australia)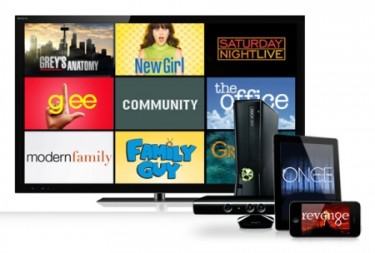 Yeah, it has ads. And it's movie library isn't anything to write home about. But if you want the latest episodes of US TV shows, as well as a good collection of classic programming, there's no better place than Hulu Plus. But can you get it in Australia? Of course you can, and this guide will show you how.
Tip: Not sure if you need Netflix, Amazon or Hulu Plus? Read our comparison guide to find out ...
Requirements:
An Geo-Unblocking/VPN account
A Hulu Plus capable streaming device (eg. PS3)
A compatible credit card (more on this in the guide)
Recommended Requirements:
A fast Internet connection (8 Mbps or faster is recommended)
Introduction
So what is Hulu Plus? It's Hulu's premium service, where for $USD 7.99 per month, you can get streamlined access to the latest US TV shows (and some movies). Shows like Modern Family, Glee, Community, Once Upon A Time, The Daily Show with Jon Stewart and much more.
But as usual, it's only available to Americans. That is, unless you read this guide!
Some caveats first. This is an American service, so things like connection speed may always be an issue. And the way Hulu Plus operates (even if you're in the US), you have to put up with some ads, and some shows are not available on mobile devices (ie. smartphones and tablets, but apps designed for TV devices won't be limited). And before you can even sign up, you'll need a credit card that Hulu Plus will accept - American Express is good (this guide was tested with an ANZ American Express card), VISA is probably less likely to be accepted. Unlike with Netflix and the virtual credit card trick, Hulu Plus does not accept these debit credit cards for subscription purposes. At the time of writing, I'm still testing a method to get a US PayPal account, but until I can confirm that it works, if you don't have a valid credit card, then unfortunately you'll not be able to sign up to Hulu Plus at the moment.
Note: In our testing, we did not have any luck with the Android version of the Hulu Plus app on our Kindle Fire device. The videos would buffer constantly. Others have reported the same problem on the Google Play store page for the app, but the problem may very well be limited to those running an older version of Android. The PS3 version of the app worked flawlessly. Update: Further testing shows that the buffering issue does not always occur, although some actions within the app did occasionally produce a force crash.
But just like Netflix, the great thing about this guide and Hulu Plus is that since Hulu Plus comes with a 7 day free trial, you can get your beak wet (and test for connection issues) without breaking the bank.
Still interested? Cool, let's get started!
Before we get started proper, let's go through the steps we need to take in order to sign up to Netflix, the specific steps covered by this guide in brackets:
Ensure you have a valid geo-unblocking/VPN service (Signing up to ExpressVPN)
Sign up to Hulu Plus

You'll need a payment method that is accepted by Hulu Plus, which has to be an Australian credit card that works with the post code trick or a US based PayPal account

Optional: Get the Hulu Plus app for your device (Getting the Hulu Plus app on your PS3)
Step 1: Geo-unblocking
Hulu Plus's website checks for your location when you try to sign up, so it's essential that you have a geo-unblocking/VPN service set up and working properly that makes them think you are located in the US. While there are many different ways to achieve this, the service we're recommending is ExpressVPN. Being the largest VPN outfit, it consistently gave us the best performance when it comes to streaming Hulu. It also provides apps and a smart DNS service to ensure all your devices are supported.
For the technically proficient, you can sign up to ExpressVPN here and get started right away. For everyone else, we have a ExpressVPN quick start guide to get you connected right here.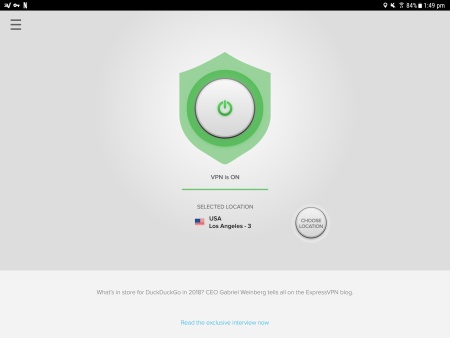 Once ExpressVPN has started and you've selected a U.S. server, proceed with the rest of the guide below to sign up to Hulu.
Step 2: Signing up to Hulu Plus
Now that you're "in" the United States, well as far as Hulu Plus is concerned anyway, go to the Hulu Plus website and start the sign-up process. Fill in your details as you normally would, ensuring you use a real email address, and make sure to choose a strong password that you can remember (as you'll need it later on to log in).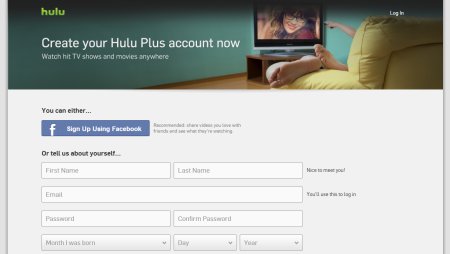 Continuing on to the next page of the sign up process, this is where we'll be using the post code/zip code trick to hopefully sign up.
The credit card trick works in this way. You enter in your normal Australian credit card (an American Express card is highly recommended), but for the post code, you have to construct one from your own post code - simply add a '0' (zero) to the end of your Australian post code (or add a '1' to the front), and then check this website to see if it corresponds to a valid US ZIP code. If it doesn't, then try a different number at the end until you get one that does. If none works, then use the time-tested '90210' (but it's usually better if it's based on your real post code). One additional consideration when choosing a ZIP code is that some U.S. states have sales tax. The following states don't have sales tax: Alaska, Delaware, Montana, New Hampshire and Oregon - and so you may want to choose a ZIP code from one of these states, if you don't decide to use a ZIP code based on your actual post code.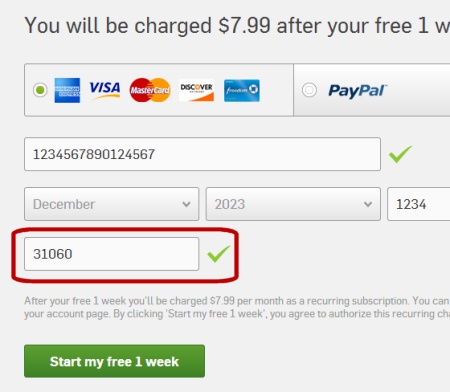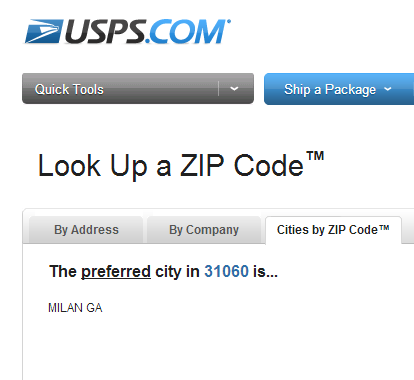 If your credit card was accepted, you should now be able to finish your sign-up process. If it didn't work, then at the moment, there's not a lot you can do. As mentioned above, a method involving setting up a US based PayPal account is being tested at the Streambly labs at the moment, and if/when that method is confirmed to work, it will be added here.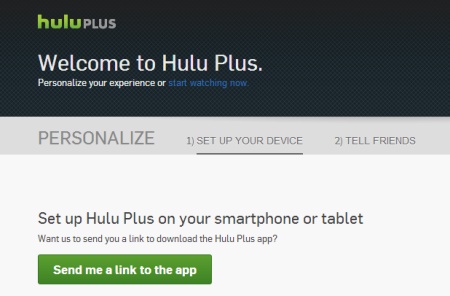 Warning: In our testing, we found that on one occasion, using our bank-issued American Express card to sign up resulted in the card being temporarily suspended for "unauthorised usage", haha. A quick call to the bank un-flagged the transaction, and we were able to proceed. So just be aware that if you're with a good bank that is doing what it's supposed to do, you might run into this problem. Using an American Expressed issued card (as opposed to a bank issued one) may avoid this problem. You've been warned!
[Optional] Step 3: Getting the Hulu Plus App
Our ExpressVPN guide has more instructions on how to get this and other apps for your devices, and set up those devices so you can use Hulu.
For Samsung owners, here's a guide on how to turn your Australian Smart TV or Blu-ray player into one that allow you to install US apps like Hulu Plus.
More guides for other devices will be added in the future ...
That's it! Enjoy watching your shows!