Hulu: What's New in November 2018
Sean Fang
Wed, 31/10/2018 - 16:53
Time again to take a look at what's going to be happening on Hulu in November. Hulu in November, like most other Novembers past, is mostly still about catch-up of newly aired shows given it's a month that includes the infamous sweeps week, but more and more, Hulu's additions have been more movie oriented.
To watch Hulu here in Australia, you'll need a geo-unblocking service, which also allows you to access all the latest TV shows and movies on Hulu. There are many geo-unblocking services, but with increased scrutiny, we can only recommend one particular service, and you can read about it all here. The same subscription also allows you to sign up to and watch US Netflix, and dozens of other streaming services from around the world.
Television:
As mentioned earlier, most of the new content you'll see on Hulu in November will be from continuing shows (which are not listed in the "what's new" list below). That's already plenty of great content to look forward to, but once in a while, Hulu will add a "complete series" to its library, something classic to binge on.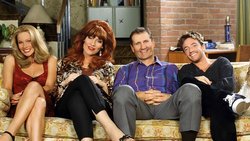 For November, it's 'Married With Children', with the complete seasons 1-11 available for unlimited streaming on November 9. If you've not heard of the show, for shame! Let's just say that in the 80's and 90's, conservatives were the ones usually up in arms about politically incorrectness, and they absolutely hated 'Married With Children' for its crude and rude content (tame by today's standards though). Funny and pioneering, in many ways.
Movies, Documentaries:
There are some great movies coming to Hulu in November.
My pick of the bunch might just be 'Downsizing' (November 17). Despite its poor critical reception, I found the movie's premise to be extremely interesting, and execution issues aside, a casual stream of it on Hulu is probably the best way to enjoy it.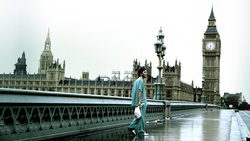 Other highlights include Disney's box office animated hit 'Big Hero 6' (November 10). There's also the genre defining '28 Days Later', classic Bond releases including 'Goldeneye', and the Ocean's Trilogy, all coming on November 1, and a good sci-fi mystery film in the form of 'Europa Report' (November 7) - again, one for a casual stream and not something you should take too seriously.
There's also a bunch, and I mean a bunch, of Christmas themed movies coming on November 15, including (randomly selected) 'A Christmas Kiss II', 'Christmas with the Andersons', and 'My Santa'. Nope, never heard of them either.
Leaving Hulu:
As usual, there are a bunch of great stuff leaving Hulu in November, including but not limited to 'American Psycho', 'Escape From New York', 'Primal Fear', 'The Terminator' and 'What's Eating Gilbert Grape'. They all leave on November 30, so there's still time to catch them before they're gone forever (not really true though, most of them will make a comeback eventually).
------
So that's November on Hulu, lots of great stuff to look forward to as always!
November Schedule:
Here's a list of everything that's coming to Hulu in November. Content highlighted above shown in bold below.
Available November 1
10 to Midnight (1983)
28 Days Later (2002)
2001 Maniacs (2005)
The Accused (1988)
The Adventures of Priscilla, Queen of the Desert (1994)
Albert (2016)
Alice (1990)
Amelie (2001)
Bachelor Party (1984)
Barbie: Mariposa and Her Butterfly Fairy Friends (2008)
Barbie The Pearl Princess (2014)
The Big Lebowski (1998)
The Birdcage (1997)
Benny & Joon (1993)
Blue Chips (1994)
Boo 2! A Medea Halloween (2017)
Candyman 3: Day of the Dead (1999)
Carnage Park (2016)
De-Lovely (2004)
Death Wish (1974)
Death Wish 3 (1985)
Death Wish IV: The Crackdown (1987)
Desperate Hours (1990)
Diamonds are Forever (1971)
Die Another Day (2002)
Dr. No (1962)
Dysfunktional Family (2003)
Existenz (1999)
The Faculty (1998)
A Fairly Odd Christmas (2012)
A Fistful of Dynamite (1972)
For Your Eyes Only (1981)
Four Rooms (1995)
From Russia with Love (1964)
Gloria (2014)
Goldeneye (1995)
Goldfinger (1964)
Guns of the Magnificent Seven (1969)
Happy Christmas (2014)
Hellraiser III: Hell on Earth (1992)
Hellraiser IV: Bloodline (1996)
Hoosiers (1986)
Hostel (2006)
Hostel 2 (2007)
The Interpreter (2005)
Invasion U.S.A. (1985)
Italian for Beginners (2000)
Jane Eyre (2011)
Joey (1988)
Johnny Reno (1966)
K2 (1991)
Leaving Las Vegas (1995)
License to Kill (1989)
Like Water (2012)
Little Black Book (2004)
Little Man Tate (1991)
Little Odessa (1994)
Live and Let Die (1973)
The Living Daylights (1987)
Lord of War (2005)
Made (2001)
The Magnificent Seven Ride (1972)
The Man with the Golden Gun (1974)
Map of the Human Heart (1992)
The Mighty (1998)
Missing in Action II: The Beginning (1985)
The Mod Squad (1999)
Moonraker (1979)
Mullholland Falls (1996)
Never Back Down (2008)
Never Say Never Again (1983)
Ninja III: The Domination (1984)
Ocean's Eleven (2001)
Ocean's Twelve (2004)
Ocean's Thirteen (2007)
On Her Majesty's Secret Service (1969)
Phantoms (1998)
Pleasantville (1998)
Radio Days (1987)
The Red Violin (1999)
Rescue Dawn (2006)
Revenge of the Ninja (1983)
Rob Roy (1995)
Santa Hunters (2014)
Searching for Bobby Fischer (1993)
Soapdish (1991)
Soufra (2017)
Species: the Awakening (2007)
Supercop (1996)
The Spy Who Loved Me (1977)
Thunderball (1965)
Tiny Christmas (2017)
Tomorrow Never Dies (1997)
Wicker Park (2004)
The World is Not Enough (1999)
A View to Kill (1985)
XXX (2002)
XXX: State of the Union (2005)
You Only Live Twice (1967)
November 2
Into The Dark: Flesh & Blood
Wonder (2017)
November 3
Kick-Ass (2010)
Larger Than Life (2018)
An Ordinary Man (2017)
November 7
Europa Report (2013)
November 8
Under the Tree (2018)
November 9
Married With Children: Seasons 1-11
November 10
Big Hero 6 (2014)
November 11
Monster's Ball (2001)
November 12
The Little Death (2014)
The Wolfpack (2015)
November 13
Bigfoot (2018)
Keepers of the Magic (2018)
Killer Bees (2018)
November 15
12 Dog Days Till Christmas (2014)
A Christmas Kiss II (2011)
A Cinderella Christmas (2016)
A Dogwalker's Christmas Tale (2015)
A Puppy for Christmas (2016)
Angels in the Snow (2015)
Back to Christmas (2014)
Cartel Land (2015)
Christmas Belle (2013)
Christmas with the Andersons (2016)
Dust 2 Glory (2018)
Girlfriends of Christmas Past (2016)
Holly's Holiday (2012)
Luis & The Aliens (2018)
Married by Christmas (2016)
My Dad is Scrooge (2014)
My Santa (2013)
Naughty & Nice (2014)
Rodeo & Juliet (2015)
The Bank Job (2008)
The Christmas Calendar (2017)
The March Sisters at Christmas (2012)
The Secret of the Nutcracker (2007)
November 16
The Bisexual: Season 1
Holly Hobbie: Season 1
Dept. Q: A Conspiracy of Faith (2016)
Dept Q: The Absent One (2016)
Dept. Q: The Keeper of Lost Causes (2016)
November 18
Hero ("Ying Xiong") (2002)
The Condemned (2007)
November 20
Aliens and Agenda 21 (2018)
November 21
Box of Moonlight (1997)
Damascus Cover (2018)
November 24
Downsizing (2017)
November 28
Best of Enemies (2015)
November 29
Harry Brown (2009)
November 30
Broken Star (2018)
Daylight's End (2016)
Scenic Route (2013)
The Remains (2016)
Undrafted (2016)
Leaving Hulu in November:
Leaving November 30
A Good Woman (2006)
A Murder of Crows (1999)
Always Watching (2015)
American Psycho (2000)
American Psycho 2 (2002)
Anaconda (1997)
Anarchy Parlor (2015)
Be Cool (2005)
Burnt Offerings (1976)
Cake (2015)
City Island (2010)
Cool It (2010)
Darkness (2002)
Doctor Dolittle 2 (2001)
Driftwood (2016)
Emma (1996)
Escape From New York (1981)
Extortion (2017)
Fall Time (1993)
Get Shorty (1995)
Ghost In the Shell (1995)
Going Overboard (1989)
Harley Davidson and the Marlboro Man (19914)
I Am David (2004)
Joyride (1997)
Prancer (1989)
Primal Fear (1996)
Pumpkinhead (1988)
Pumpkinhead II: Blood Wings (1994)
Roger Dodger (2002)
Senorita Justice (2004)
Small Town Saturday Night (2010)
Species (1995)
Species II (1998)
Species III (2004)
Stanley & Iris (1990)
Stealth Fighter (1999)
The Terminator (1984)
They Came Together (2014)
What Dreams May Come (1998)
What's Eating Gilbert Grape (1993)
Without (2012)