Netflix USA: What's New in October 2018
Sean Fang
Mon, 01/10/2018 - 13:06
It's officially the end of summer in the US, the start of something they call the "fall" (the rest of us calls it autumn). Halloween is just around the corner, and some of this month's additions rightly reflect on this the most spooky of occasions. Let's take a look at what's in store this fine October.
For Australians (or non USA residents really) that want to access the US version of Netflix, which has if not more content, then at least different content than the local version, the best way to do that is described in our updated guide here. Sure, there are other ways, cheaper ways, but none more reliable than what we have tested (and what we are actually using for ourselves). And sometimes the opposite is true, and if you're in the US, you might also want to check out some of the stuff in the Australian version that you won't get back home (which this month includes TV shows like 'The Good Place' season 3, and movies like 'The Intern', 'The Commuter' and 'Arrival') - our method works the other way too!
And while Netflix's library is out of sync geographically, there are still a lot of the same additions regardless of where you are, especially when it comes to Netflix originals. And so this article focuses on content that you won't get in Australia or hasn't been covered by our 'Netflix Australia: What's New in October' article, and so a quick glance of that article is recommended as well.
Television:
We've been pretty lucky in Australia, in that due to the vagaries of licensing deals and perhaps the lack of real competition locally, we actually don't miss out on too much when it comes to TV (and sometimes, as in the case of 'The Good Place', we get more). Another major reason for this is that a lot of the highlights now on Netflix are Netflix's own Original content, and so the likes of 'Making a Murderer: Part 2' (October 19) and 'Chilling Adventures of Sabrina' (October 26) will be available everywhere. I've already mentioned these two in our Australian article, but they are worth mentioning again since the first is part of a global phenomenon, and the second could do for a cheesy 90's TV series what 'Riverdale' did for the Archie comics.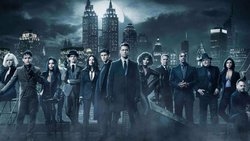 Australians won't get 'Gotham: Season 4' (October 1) though, so that's one reason to fire up your VPN in October.
The BBC drama 'Bodyguard' (October 24) has been making waves in the UK for all the right reasons, and this gripping political crime thriller series is well worth your time.
Movies, Documentaries:
Similarly with movies, Australians are actually quite blessed as we get a lot of stuff that's not on the US version of Netflix due to the more intense competition over there (with Hulu, Amazon and many others all competing to license the same content).
That's not to say that there aren't additions that are unique to the US version of Netflix, and many of them are coming on October 1, including the future star-studded coming of age dramedy 'Empire Records'; the fantastically romantic 'The Lake House'; the 80's fantasy epic 'The NeverEnding Story'; the horror classic 'The Shining'; pure sci-fi goodness in 'V for Vendetta'; the Stephen King-ness of 'The Green Mile', and the surprisingly sweet 'Zack and Miri Make a Porno'. Phew.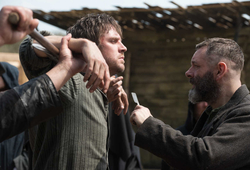 'Apostle' (coming October 12) is Netflix's take on the period horror genre and tells the story of a man who travels to a remote island rescue his sister after she's kidnapped by a mysterious religious cult. With a premise like that, you know things are not what they seem, and it won't be an easy ride.
Already mentioned in our Australian guide is '22 July' (October 10), veteran director Paul Greengrass's ('United 93', 'The Bourne Identity', 'Captain Phillips') take on Norway's deadliest terrorist attack. It has already received some good critical acclaim, and so this could be a film that everyone is talking about at the end of October.
Leaving Netflix:
All good things must come to an end, and so there are lots of great content leaving Netflix, some temporarily, others permanently. Most are leaving on October 1, including the likes of 'Eyes Wide Shut', 'Freaks and Geeks: Season 1' (as if there were more seasons, sigh), 'Full Metal Jacket', and 'Trading Places'. Other notable expirees include 'The BFG' (October 6), 'Kubo and the Two Strings' (October 8) and 'Bridget Jones' Baby' (October 28).
------
So plenty of stuff to watch, to add to your watchlist for later viewing, or to add to your watchlist and completely forget about it until years later. See you next month!
October Schedule:
Here's a list of everything that's coming to the US version of Netflix in October. Content highlighted above shown in bold below.
Available October 1
Angel Eyes
Anger Management
Billy Madison
Black Dynamite
Blade
Blade II
Blazing Saddles
Empire Records
Gotham: Season 4
Kevin Hart: Laugh at My Pain
Kevin Hart: Seriously Funny
Must Love Dogs
My Little Pony Equestria Girls: Rollercoaster of Friendship
Mystic River
New York Minute
Once Upon a Time in America
Pay It Forward
Pee-wee's Big Adventure
Robin Hood: Prince of Thieves
Rumble in the Bronx
She's Out of My League
Sommersby
The Dead Pool
The Devil's Advocate
The Green Mile
The Lake House
The NeverEnding Story
The Shining
V for Vendetta
Zack and Miri Make a Porno
October 2
Joe Rogan: Strange Times
MeatEater: Season 7
Monty Python: The Meaning of Live
Monty Python's Life of Brian
October 3
Truth or Dare
October 4
Creeped Out
The Haunting of Molly Hartley
Violet Evergarden: Special
October 5
Big Mouth: Season 2
Dancing Queen
Élite
Empire Games
Little Things: Season 2
Malevolent
Private Life
Super Monsters Save Halloween
Super Monsters: Season 2
The Rise of Phoenixes
YG Future Strategy Office
October 6
Little Things: Season 1
October 8
Disney's Sofia the First: Season 4
Mo Amer: The Vagabond
October 9
Terrace House: Opening New Doors: Part 4
October 10
22 July
Pacto de Sangue
October 11
Salt Fat Acid Heat
Schitt's Creek: Season 4
October 12
Apostle
Errementari: The Blacksmith and the Devil
Feminists: What Were They Thinking?
FightWorld
ReMastered: Who Shot the Sheriff
Tarzan and Jane: Season 2
The Boss Baby: Back in Business: Season 2
The Curious Creations of Christine McConnell
The Haunting of Hill House
The Kindergarten Teacher
October 15
Octonauts: Season 4
The Seven Deadly Sins: Revival of The Commandments
October 16
Ron White: If You Quit Listening, I'll Shut Up
October 19
Accidentally in Love
Ask the Doctor
Best.Worst.Weekend.Ever.
Derren Brown: Sacrifice
Distrito salvaje
Gnome Alone
Haunted
Hip-Hop Evolution: Season 2
Illang: The Wolf Brigade
Larva Island
Making a Murderer: Part 2
Marvel's Daredevil: Season 3
The Night Comes For Us
Wanderlust
October 21
Robozuna
October 23
Adam Sandler 100% Fresh
October 24
Bodyguard
October 25
Great News: Season 2
October 26
Been So Long
Castlevania: Season 2
Chilling Adventures of Sabrina
Dovlatov
Jefe
Shirkers
Terrorism Close Calls
October 27
Girl From Nowhere
October 28
Patriot Act With Hasan Minhaj
October 30
Fate/EXTRA Last Encore: Illustrias Geocentric Theory
The Degenerates
October 31
Goldie and Bear: Season 2
Gun City
Leaving Netflix in October:
Leaving October 1
21
Adventureland
Akira
Bad Boys
Boogie Nights
Cinderella Man
Curse of Chucky
Eyes Wide Shut
Freaks and Geeks: Season 1
Full Metal Jacket
Guess Who
Inside Man
Let Me In
Life Is Beautiful
Menace II Society
Red Dragon
Scream 2
Sin City
Stealth
The Adventures of Tintin
The Clan
The Family Man
The Human Centipede 2: Full Sequence
The Lost Boys
The Rugrats Movie
Trading Places
White Collar: Seasons 1-6
October 2
The Human Centipede: First Sequence
October 6
The BFG
October 8
90210: Seasons 1-5
Kubo and the Two Strings
October 10
Leap Year
October 13
The Nut Job
October 14
About a Boy: Seasons 1-2
The Babadook
October 17
Donnie Darko
October 22
The Secret Life of Pets
October 24
V/H/S 2
October 25
Big Eyes
Queen of Katwe
October 26
Southside With You
October 28
Bridget Jones' Baby