Netflix Australia: What's New in October 2018
Sean Fang
Sun, 30/09/2018 - 21:00
We're counting down to the final few months of the year, and it looks like Netflix has really ramped things up for October, with lots of fantastic TV and interesting movies being added.
Television:
Originals, episodic shows and fantastic documentries are all available in October on Netflix.
The original shows to look out for, many of which are returning for the first time for their second seasons, include the superb music documentary series 'Hip-Hop Evolution: Season 2' (19/10/2018); a new third season of superhero fun in Marvel's Daredevil (19/10/2018); video game meets animation again in 'Castlevania: Season 2' (26/10/2018); and fun for the little ones (and the not so little ones) in 'The Boss Baby: Back in Business: Season 2' (12/10/2018), are only some of the highlights. 'Chilling Adventures of Sabrina' (26/10/2018) might sound familiar and that's because it is - it is a reboot of the classic teen comedy hit 'Sabrina the Teenage Witch', but it's anything but a comedy now, taking a dark turn much like what 'Riverdale' (a new season also starting in October) did for Archie comics.
They're not originals, but 'Lucifer: Season 3' (3/10/2018) and 'Arrow: Season 6' (14/10/2018) will be welcomed additions especially here in Australia, where we really don't have reliable free-to-air access to a lot of these types of shows, unless you have Foxtel and whatnot.
If you don't mind having to wait week by week for these shows, then the terrifically funny and often unpredictable 'The Good Place: Season 3' starts streaming October 5, while season 3 of 'Riverdale' starts streaming October 11.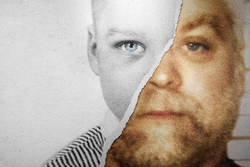 And Netflix really pulled a surprise on us here by only recently announcing 'Making a Murderer: Part 2' (19/10/2018), a sequel to the mesmerising true crime documentary that will no doubt update us on the recent progress in the Steven Avery case and muddy the waters even more.
Movies, Documentaries:
Lots of fantastic movies coming in October on Netflix.
The streaming platform has been accused in recent times of turning a blind eye towards movies and focusing too much on TV, but English director Paul Greengrass's '22 July' is an ambitious and perhaps controversial addition. It will no doubt be compared to Greengrass's excellent 'United 93', and with the veteran 'Bourne' director being a skilled operator, '22 July' should make a riveting film. You can start streaming it on October 10.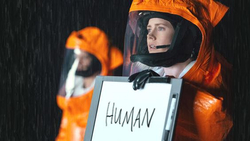 There are also a couple of new-ish releases for those that like new releases, including the funny and sometimes insightful 'The Intern' (25/10/2018); a real sci-fi film, possibly masterpiece, in 'Arrival' (22/10/2018); and Liam Neeson shows off more of his skills in 'The Commuter' (25/10/2018).
The next bunch of highlights are for movies that are slightly older, but still worthy of a watch/re-watch, and these include 'Snow White and the Huntsman' (17/10/2018), 'The Hangover: Part II' (11/10/2018), 'American Gangster' (17/10/2018) and 'Seven Psychopaths' (20/10/2018).
There's always room for classics, and there are a few joining Netflix in October, including the stylish 'Casino' (5/10/2018); the funny (but not as funny as the TV series) 'Bean: The Ultimate Disaster Movie' (5/10/2018); and the oft maligned 'Striptease' (11/10/2018).
------
So a big list of goodies get through in October, get your binge on!
October Schedule:
Here's a list of everything that's coming to Netflix in October. Content highlighted above shown in bold below.
ORIGINAL SERIES
MeatEater: Season 7 (2/10/2018)
Big Mouth: Season 2 (5/10/2018)
Dancing Queen (5/10/2018)
Little Things: Season 2 (5/10/2018)
YG Future Strategy Office (5/10/2018)
Elite (5/10/2018)
Terrace House: Opening New Doors: Part 4 (9/10/2018)
The Curious Creations of Christine McConnell (12/10/2018)
FightWorld (12/10/2018)
The Haunting of Hill House (12/10/2018)
The Seven Deadly Sins: Revival of The Commandments (15/10/2018)
Accidentally in Love (19/10/2018)
Haunted (19/10/2018)
Hip-Hop Evolution: Season 2 (19/10/2018)
Marvel's Daredevil: Season 3 (19/10/2018)
Wanderlust (19/10/2018)
Bodyguard (24/10/2018)
Great News: Season 2 (25/10/2018)
Chilling Adventures of Sabrina (26/10/2018)
Terrorism Close Calls (26/10/2018)
Castlevania: Season 2 (26/10/2018)
Girl From Nowhere (27/10/2018)
Fate/EXTRA Last Encore: Illustrias Geocentric Theory (30/10/2018)
NETFLIX WEEKLY SERIES
The Rise of Phoenixes (5/10/2018)
The Good Place: Season 3 (5/10/18)
Riverdale: Season 3 (11/10/18)
Dynasty: Season 2 (13/10/2018)
A Taiwanese Tale of Two Cities (14/10/18)
Black Lightning: Season 2 (16/10/18)
Patriot Act with Hasan Minhaj (28/10/18)
NETFLIX FILM
Operation Finale (3/10/2018)
Malevolent (5/10/2018)
Private Life (5/10/2018)
22 July (10/10/2018)
Apostle (12/10/2018)
Errementari: The Blacksmith and the Devil (12/10/2018)
Derren Brown: Sacrifice (19/10/2018)
Illang: The Wolf Brigade (19/10/2018)
Gnome Alone (19/10/2018)
The Night Comes For Us (19/10/2018)
Dovlatov (26/10/2018)
Been So Long (26/10/2018)
Jefe (26/10/2018)
GUN CITY (31/10/2018)
ORIGINAL COMEDY
Joe Rogan: Strange Times (2/10/2018)
Mo Amer: The Vagabond (8/10/2018)
Ron White: If you Quit Listening, I'll Shut Up (16/10/2018)
ADAM SANDLER 100% FRESH (23/10/2018)
The Degenerates (30/10/2018)
ORIGINAL DOCUMENTARY
Salt Fat Acid Heat (11/10/2018)
Feminists: What Were They Thinking? (12/10/18)
ReMastered: Who Shot the Sheriff (12/10/2018)
Making a Murderer: Part 2 (19/10/2018)
Shirkers (26/10/2018)
NETFLIX KIDS AND FAMILY
Creeped Out (4/10/2018)
Super Monsters Save Halloween (5/10/2018)
Super Monsters: Season 2 (5/10/2018)
Tarzan and Jane: Season 2 (12/10/2018)
The Boss Baby: Back in Business: Season 2 (12/10/2018)
Larva Island (19/10/2018)
Best.Worst.Weekend.Ever.: Limited Series (19/10/2018)
Robozuna (21/10/2018)
HIGHLIGHTS
Legion (1/10/2018)
Michael Jackson's This Is It (1/10/2018)
Stomp the Yard (1/10/2018)
Obsessed (1/10/2018)
Under Suspicion (1/10/2018)
Against All Odds (1/10/2018)
Did You Hear About the Morgans? (1/10/2018)
Lucifer: Season 3 (3/10/2018)
Space Jam (4/10/2018)
The Man from U.N.C.L.E. (4/10/2018)
Violet Evergarden: Special (Working Title): Extra Episode (4/10/2018)
Ted (5/10/2018)
Little Things: Season 1 (5/10/2018)
The Savages (5/10/2018)
Casino (5/10/2018)
Bean: The Ultimate Disaster Movie (5/10/2018)
Contraband (5/10/2018)
The Land Before Time (5/10/2018)
What Lies Beneath (6/10/2018)
The Shannara Chronicles: Season 2 (11/10/2018)
The Hangover: Part II (11/10/2018)
Striptease (11/10/2018)
The Story of Us with Morgan Freeman: Season 1 (11/10/2018)
Arrow: Season 6 (14/10/2018)
Snow White and the Huntsman (17/10/2018)
American Gangster (17/10/2018)
Accepted (17/10/2018)
Couples Retreat (17/10/2018)
The Trust (17/10/2018)
Pan (18/10/2018)
Seven Psychopaths (20/10/2018)
Extraction (21/10/2018)
Arrival (22/10/2018)
The Commuter (25/10/2018)
The Intern (25/10/2018)
Poseidon (25/10/2018)
The Letdown: Season 1 (25/10/2018)