The Cheapskate's Guide To Free Movie and Music Streaming
Introduction
There are lots of free movies, TV shows and music streaming content on the Internet. Unfortunately, most of them are quite illegal. This self confessed cheapskate will tell you, via this guide, how to get access to *legal* movie, TV and music streaming services on the Internet without having to touch a BitTorrent client or to get on the wrong side of the law.
Video Streaming
My first port of call for free movie and TV streaming is the not very well known (relatively speaking) Crackle app. Made by Sony, it features a good collection of Sony owned movies and TV show episodes. The content is ad-supported, so that's the catch, but you get access to cool classic movies like Stripes, Groundhog Day, The Replacement Killers, and selected episodes to TV shows like The Boondocks.
Even better, if you use a geo-unblocker like Tunlr service (which is a free service, and fits in well with the frugal theme of this guide), you get access to the US version of Crackle, which has a lot more content. Just make sure you don't allow the Crackle app to use your location, and if you're using an Apple device, try to obtain the app from an US iTunes account (probably not necessary).
Crackle content can be viewed on your computer via their website, or you can download the Crackle app for your PS3, your Android or iOS device, or your Windows Phone.
Requirements: A PS3, Xbox 360, iPhone, iPod Touch, iPad, Android devices, Nook Tablet, Windows Phone or a web browser with Flash support. There are also apps for selected smart TV, Blu-ray players and streaming players like Roku.
What to watch (on Australian Crackle): Groundhog Day, Stripes, Night of the Living Dead, Texas Chainsaw Massacre ...
What to watch (on US Crackle, using Tunlr): Gattaca, Starship Troopers, Bad Boys I and II, Kung Fu Hustle, Snatch, and selected episodes of The Shield, Seinfeld, Married with Children. Rescue Me ...
Get Crackling by clicking here.
---
While we're on the subject of Tunlr, this free service not only unlocks the US version of Crackle, it also unlocks many US catch-up TV services, including Hulu (the web version), MTV, CBS, ABC, Fox, NBC. In addition to US content, you also get Mac/PC access to BBC iPlayer, iTV Player and a few other non US services. Not bad for free!
For those that don't want to mess with their DNS, and are happy to do their watching on their computers or Android device, you can try Hola Unblocker. It's a simple plugin for Windows, Mac OS, Android, Chrome and the Firefox browsers, that does geo-unblocking for you.
---
Similar to Crackle, we have Viewster. The Swiss based VOD service is available in Australia, and while the content contained aren't as mainstream as what's found on Crackle, there's still a lot of ad-supported content to watch.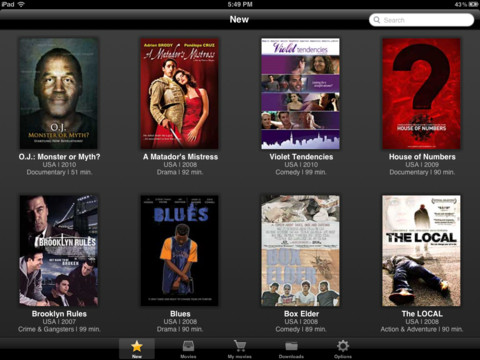 If viewing it via the web (using your Flash compatible browser) isn't your thing, the Viewster app is available on Android devices and selected TV and Blu-ray players (sorry, no Apple support at the moment).
Requirements: iOS/Android devices, selected smart TV, Blu-ray players and media streamers like Roku.
What to watch: The Inbetweeners Season 1, Shameless (UK) Season 1, Doc Martin Season 1, Charlie Chaplin: The Kid, Noam Chomsky: Rebel Without a Pause ...
Find out all about Viewster by clicking here.
---
Everybody knows that you can watch free movies on YouTube, but far fewer know that some of these movies are actually completely legal. YouTube has a movies section with a sizable collection of free movies, even if some of the titles overlap with what's available on Crackle.
If you're using the app or mobile version of YouTube, it's a bit hard to get a list of the free films though.
What to watch: Dick, Final Fantasy: The Spirit Within, Osamu Tezuka's Metropolis, Nosferatu ...
Find free, and legal, movies to watch on YouTube by clicking here.
---
There's a lot to complain about free-to-air television here in Australia, but with all the major channels offering their own catch-up service, it can be a great starting point for your free on-demand streaming needs.
ABC's iView is probably the most mature offering of the lot, having being modeled after BBC's iPlayer. It has good hardware support too, with TVs, Blu-ray players, game consoles (both the Xbox 360 and PS3), and Apple devices all being supported.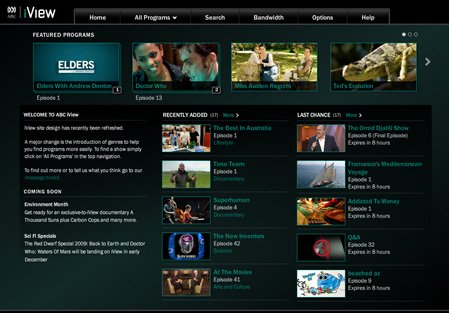 The other networks' catch-up services have more patchy hardware support, although the PS3 features prominently, supporting both Seven's PLUS7 and SBS On Demand. Sony TVs also get preferential treatment, with support for Ten's catch-up app.
Links:
---
And lastly, and this one admittedly is a bit of a cheat, since it's more download than streaming, but you might be surprised at the amount of public domain works available to download at archive.org. There's even an unofficial Android app for mobile consumption.
Music Streaming
If you've been living under a rock all this time, then you've probably not heard of Spotify. For cheapskates like myself, it is the first stop for free music streaming. While not all of your favourite tracks are available on Spotify (you'll have to ask the artists/labels as to why some tracks aren't on Spotify), with over 20 million tracks, it's unlikely you'll not be able to find something good to listen to.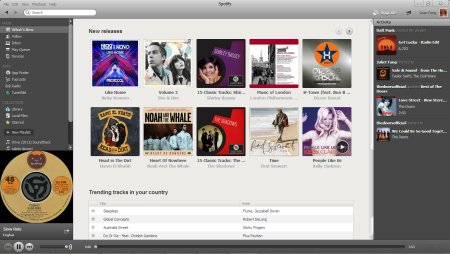 Those willing to pay money can get unlimited ad-free streaming on all your devices for a low monthly price. But that's not for us, and not for this guide. For us cheapskates, the free version will allows us to stream all the tracks with limited interruptions for the right price of $0 per month. Sure, it only works on PCs and Macs (so no Android or iDevice, although you can rig it to work on the PS3), and there's no offline mode, but seriously, zero dollars!
Requirements: PC or Mac with free Spotify account.
Get started with Spotify by clicking here.
---
For everything that's not on Spotify, it's probably on YouTube. While the audio quality isn't going to rock your world, and the unskippable ads are getting more and more annoying, but at least it's legal. And most importantly, free.
Other than illegally uploaded songs and music videos (note that viewing them isn't illegal, or at least nothing that will get you into trouble), the best source of music videos on YouTube will be Vevo. Note that Vevo also have their own apps for the various platforms to make your free music digestion a bit more efficient.
Start your free music leeching with YouTube Music.
---
A relatively new entry into the free music scene is Xbox Music. Available for free for Windows 8 users (unlimited ad-supported listening for the first 6 months, then 10 hours per month afterwards), there's also a paid for subscription option which we don't really care about, do we? Other Microsoft devices, running Windows RT or Windows Phone 8, or even your trusty Xbox 360, are supported as well, although it's all a bit confusing as to what's free and what's not, and additional subscriptions may be required.
Requirements: A PC with Microsoft Windows 8
Read more about Xbox Music by clicking here.