Netflix: How to get Netflix Outside of the US (including Australia)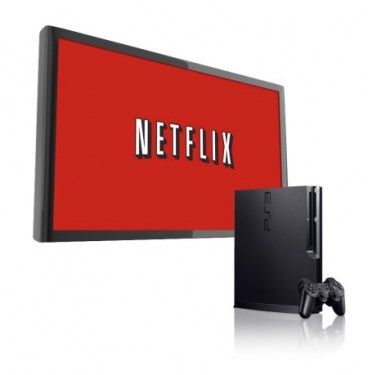 Update: Netflix is now directly available in Australia, so you can go straight to the Netflix website and sign up. You might still want to sign up to a Geo-Unblocking service (recommended: Unblock-Us) in order to access the US, Canada and other region's versions of Netflix, which will allow you to access much more content, with new content usually arriving much faster.
The US version of Netflix is super cheap for what it offers, but there are places, such as in Australia, where it isn't available. But don't fret, there's an easy way to get Netflix in Australia and other "blocked" places. This guide shows you how to sign up to Netflix in Australia for less than the price of a cheap DVD movie!
Tip: Not sure if you need Netflix, Amazon or Hulu Plus? Read our comparison guide to find out ...
Requirements:
An Unblock-Us account
A Netflix capable streaming device (eg. PS3)
A compatible credit card (more on this in the guide)
Recommended Requirements:
A fast Internet connection (8 Mbps or faster is recommended)
Introduction
Before we get started, let's go through the steps we need to take in order to sign up to Netflix, the specific steps covered by this guide in brackets:
Ensure you have a valid geo-unblocking/VPN service (Signing up to Unblock-Us)
Sign up to Netflix US

You'll need a payment method that is accepted by Netflix, which can be any Australian credit card that works with the post code trick, a US based PayPal account, or an EntroPay virtual credit card

Optional: Get the Netflix app for your device (Getting the Netflix app on your PS3)
Never run out of things to watch. Ever!
Step 1: Geo-unblocking
Netflix's website checks for your location when you try to sign up, so it's essential that you have a geo-unblocking/VPN service set up and working properly that makes Netflix think you are located in the US. While there are many different ways to achieve this, the service we're recommending is Unblock-Us. Mainly because it's very affordable and very very easy to set up (unlike most VPN based solutions), and we really like the fact that it is transparent for all other services/websites that don't require geo-unblocking. Plus, you get a 7 day free trial, and that's more than enough time to find out if you're able to sign up and use Netflix, which also has a free monthly trial (so it's possible to test everything and enjoy a week's worth of Netflix for next to nothing, or nothing to be exact). Read our signing up to Unblock-Us guide for more information (for the impatient, simply head to the official Unblock-Us website and sign up, and skip to the bottom of this step to test your connection).
There is also a free alternative to Unblock-us. Tunlr does what Unblock-Us does in superficially similar ways (via a simple DNS changes), but as it's a community supported project and not a commercial one, it's free. The catch is that service uptime and connection quality is in no way guaranteed, there's no customer support, and non-PC based support is more limited (as well as support for the Chrome browser). It may be something you try if you want to save $4.99 per month, but if you don't want to be randomly left without your Netflix fix for an extended period of time, Unblock-Us is still highly recommended.
The rest of this guide will assume you've chosen the Unblock-Us method.
First, test and make sure Unblock-Us is set up properly on the computer/device you plan on using to get onto the Netflix website to sign up (it's better to do this on a computer, and make sure you keep a note of your existing DNS settings in case you want to remove Unblock-Us from your computer after the sign up process). You can test your Unblock-Us connection by going to this page. If you see a big green tick at the end of the test, you're good to go.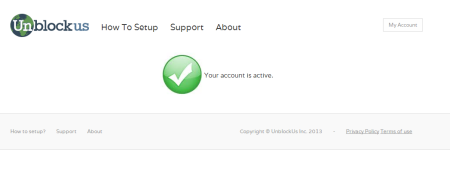 Step 2: Signing up to Netflix
With geo-unblocking on, we can now go to the Netflix website and sign up (without geo-unblocking, Netflix won't even let us see the sign up page). Go to this page, and register to sign-up. If you get a message about Netflix not being available in your area, then it means geo-unblocking isn't working. If you're using Unblock-Us and you're still seeing this error, do the above connection test again, and if everything appears normal, contact Unblock-Us support with your query.
Assuming you see the sign-up form, fill in the first page.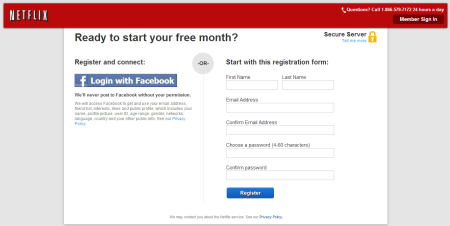 Don't forget the password you choose here, as you'll need it to log on to Netflix in the future. Submitting the form should take you to the second page, the most important one, where you enter in your payment details. If you somehow have an US based PayPal account, then this is easy, just use the PayPal payment method and you can skip ahead. If like most Australians you do not have such an account, continue reading.
First, make sure you do not select "Add Unlimited DVDs" option, since you won't be able to use it anyway. You only need the default "Unlimited Streaming" option.
The credit card trick works in this way. You enter in your normal Australian credit card (an American Express card is highly recommended), but for the post code, you have to construct one from your own post code - simply add a '0' (zero) to the end of your Australian post code (or add a '1' to the front), and then check this website to see if it corresponds to a valid US ZIP code. If it doesn't, then try a different number at the end until you get one that does. If none works, then use the time-tested '90210' (but it's usually better if it's based on your real post code). One additional consideration when choosing a ZIP code is that some U.S. states have sales tax. The following states don't have sales tax: Alaska, Delaware, Montana, New Hampshire and Oregon - and so you may want to choose a ZIP code from one of these states, if you don't decide to use a ZIP code based on your actual post code.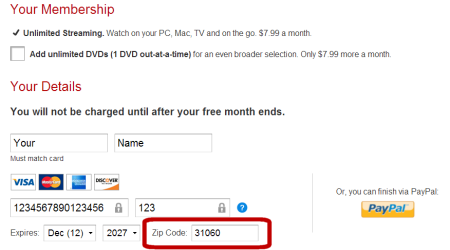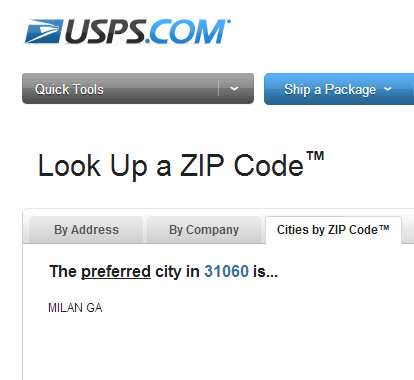 If your credit card was accepted, you should now be able to finish your sign-up process. If it didn't work, and trying other post codes didn't work either, you may need to sign up to a EntroPay virtual credit card. This is a pre-paid VISA card, where you refill the card with money before use, but it works with Netflix signups and that's all that matters. If this is what you need, go on to Step 2a, otherwise skip to Step 3.
Also, if you signed up on your computer and set up Unblock-Us there, you can now go back and restore your settings if you don't wish to use Netflix on your computer.
Warning: In our testing, we found that on one occasion, using our credit card to sign up resulted in the card being temporarily suspended for "unauthorised usage", haha. A quick call to the bank un-flagged the transaction, and we were able to proceed. So just be aware that if you're with a good bank that is doing what it's supposed to do, you might run into this problem. Using an American Expressed issued card (as opposed to a bank issued one) may avoid this problem. You've been warned!
Step 2a: Getting a EntroPay virtual credit card
Please only read this step if your credit card was not accepted in the above step by Netflix. Otherwise, skip to Step 3.
EntroPay virtual credit card is a VISA based pre-paid credit card that works with Netflix. To sign up, go to their website and click on the "Sign Up" link on the right of the home page. Fill in your details (and I mean your real details, including your real country of residence, which is most likely Australia).
The next page should as you to "fund the card", for now we'll skip that, so press the Skip button. Now in the main EntroPay account management screen, go to the "Manage Cards" section if you're not there already, and click on the "Add New Card" button.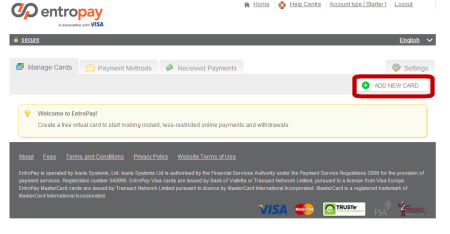 On the Add new virtual card screen, select USD ($) as the currency option, and enter a friendly easy to remember name for this card (for example, "My Netflix Payment Card"), press "Create Card" to continue.

And that's your new card created. Easy, right? But before you can use it, you need to put money in it, so click on the "Top Up" link that shows up on the next page, or find the link in the EntroPay Manage Cards section. You need to top-up before you're assigned a credit card number. It's strongly recommended that you only top-up with a small amount at first, say $20, which should be more than enough for signing up to Netflix.
Once your EntroPay card is working, just go to Netflix again and continue the sign-up process, using any valid ZIP code (again, taking note of the states tax issue mentioned above).
[Optional] Step 3: Getting the Netflix App
If you want to use your PS3 to play Netflix, which is a pretty good choice if you ask me for TV based playback, then please refer to our Install Netflix for PS3 guide. Don't forget to set up your PS3 for Unblock-Us.
For those deeply embedded in the Apple camp, you'll need to create a US based iTunes account in order to download the Netflix app, and this guide will tell you how to do it.
For Samsung owners, here's a guide on how to turn your Australian Smart TV or Blu-ray player into one that allow you to install US apps like Netflix.
More guides for other devices will be added in the future ...
That's it! Congratulations on taking the first step into your SVOD journey :)