Netflix Australia vs Amazon Prime Australia: Most People Have Both, Content Compared
Sean Fang
Wed, 16/12/2020 - 17:40
For some odd reason, Australia has one of the most competitive streaming marketplaces out of any place around the world. And as such, we are really spoilt for choice when it comes to quality streaming platforms at an affordable price. But recently, it has become more apparent that there are two front runners (although the third is not too far behind).
New research released by streaming search engine JustWatch shows that Australians love Netflix and Amazon Prime Video almost equally, and more interesting, more than half of those with one of the streaming services also has the other. They are also quite fond of Stan.
Based on a study conducted for the July-September 2020 period, 51.5% of Netflix subscribers also had an Amazon Prime Video account, while 63.2% of Prime subscribers also had a Netflix account. This means that for more than half of the users included in the study, they've decided not to choose between the two, but rather, embrace both.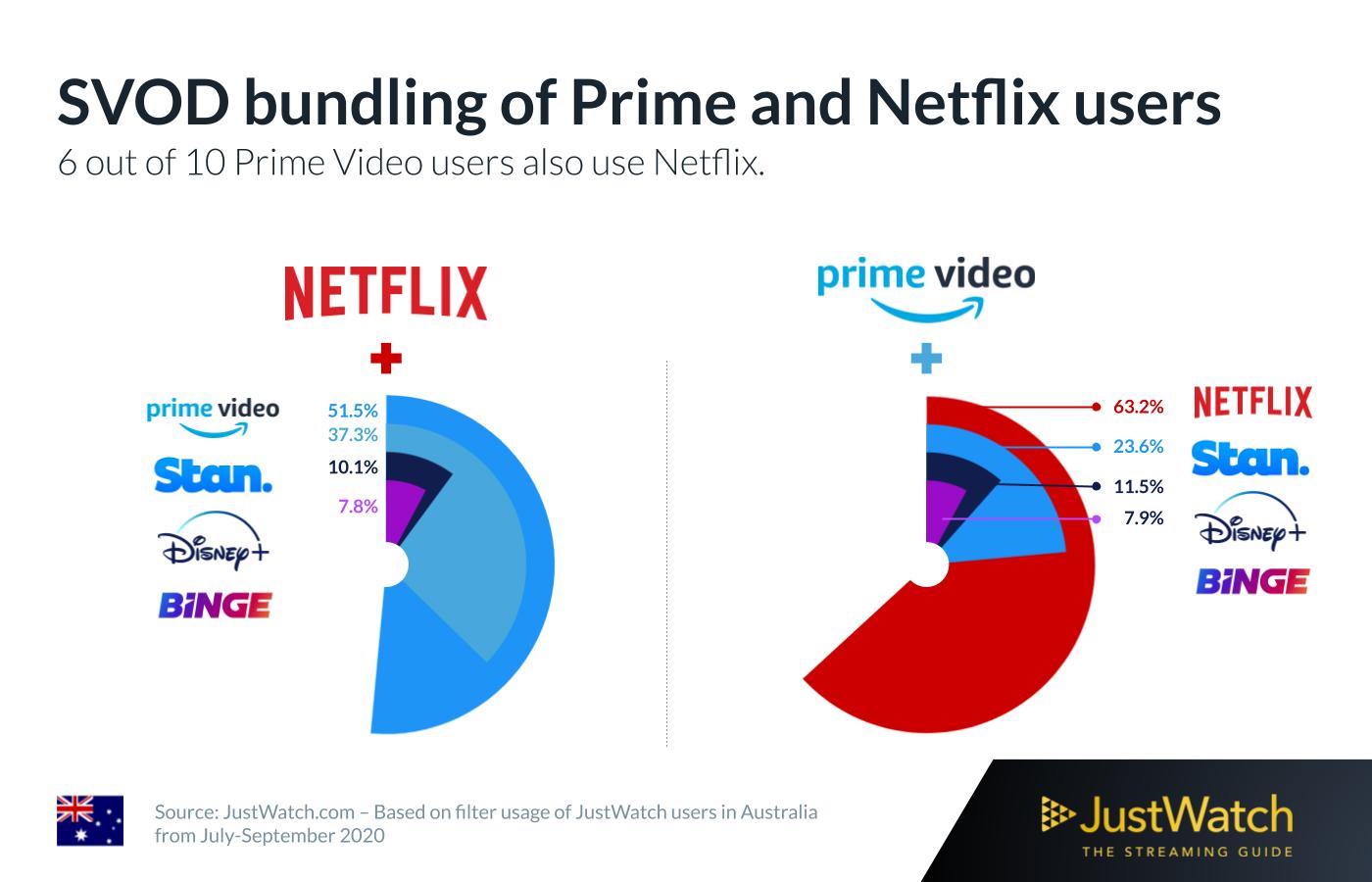 The main reason for this is in the second set of data released by JustWatch, in which we can see (below) that there is very little content overlap between Netflix Australia and Prime. In fact, only 349 titles are shared by both services, which is only 9.8% of Netflix and 2.5% of Amazon's content libraries. This data also confirms what many Prime subscribers already know, that there is a lot more content on Prime, while Netflix has the better originals.
So while you won't get the likes of "The Crown" or "The Queen's Gambit" on Prime (but Amazon's "The Loop" and "The Boys", as well as the Aussie Prime exclusive "Palm Springs", are excellent), you will get big movies like "Sonic the Hedgehog", "Bad Boys for Life", "Midway", "Knives Out" and yes, even "Cats" only a couple of months after their Blu-ray home video debut.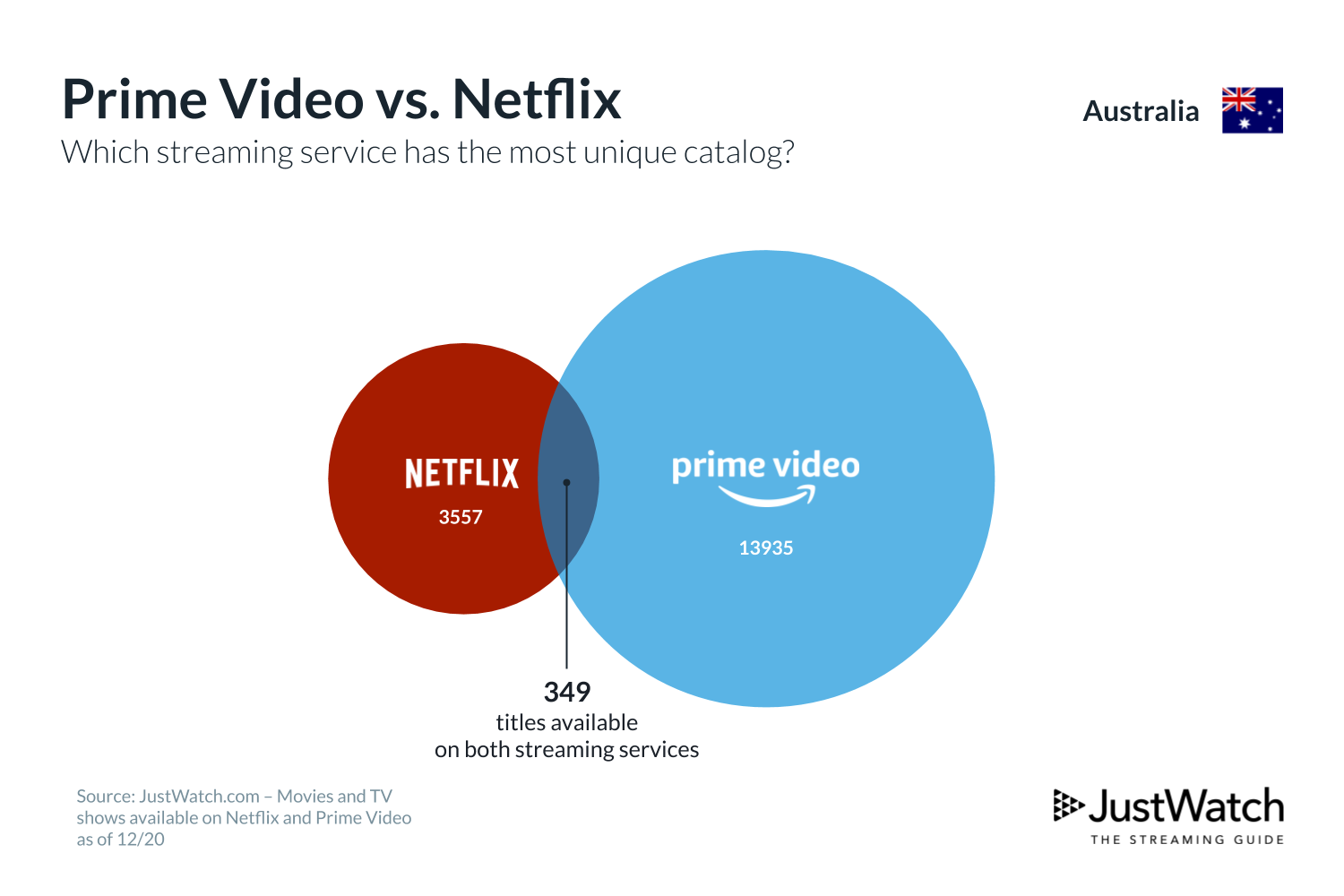 It's worth noting that many Amazon Prime subscribers are not always avid video watchers, and some have subscribed mainly to take advantage of the free Amazon shipping offer that comes with a Prime subscription (as well as access to Prime Music). Whereas Netflix subscribers are only in it for the excellent movies and TV shows.
Netflix Australia plans start from $10.99 per month, while Amazon Prime Video starts at $6.99 per month.