Netflix Australia: What's New in February 2020
Sean Fang
Wed, 22/01/2020 - 13:48
It's that time of the month again where we look at what the Netflix Gods have bestowed upon us in terms of new movies, TV shows and documentaries.
For those not completely satisfied with what you can get on the Australian version of Netflix, you can easily switch to a different Netflix region by simply using a VPN (read about our tested and recommended VPN provider here). Simply connect to another country via the VPN, for example, the United States, and you can then watch that region's Netflix complete with their own unique content without doing anything else!
Television:
As always, we start with the Netflix Original series, and there are some very interesting additions in February.
If you're after some supernatural surprises, then 'Locke & Key' might be what you're after. Three siblings move into a mysterious house after the murder of their father only to discover magical keys that unlock special abilities. It's based on the horror comic of the same name and the very first story arc in that comic was titled "Welcome to Lovecraft" (as in H.P. Lovecraft), so I'm sure you'll get the gist of the series. Stream the first season from Feb 7.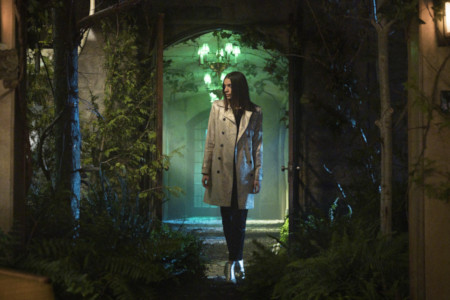 With Marvel stuff gone from Netflix forever, here's another superhero series based on the Charles Forsman's graphic novel. In 'I Am Not Okay With This', a teen has to grapple with her newfound superpowers while also dealing with your everyday teenager stuff. Stream the first season starting Feb 26.
Netflix Originals come not just from the US and UK these days but from places such as South Africa. And from that country comes 'Queen Sono' (28/2/2020), a series all about a sex-addicted, hard-partying female spy.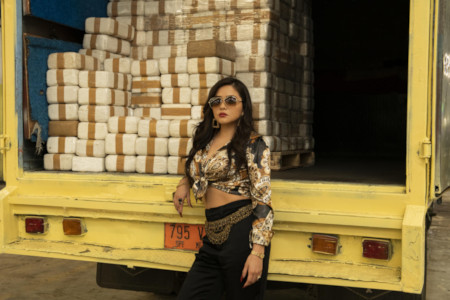 A triplet of returning series in February that should whet your binge appetite. There's plenty of sci-fi goodness in 'Altered Carbon', which returns for a second season on February 27. And the aftermath of the death of DEA agent Kiki Camarena is explored in the second season of 'Narcos: Mexico' (13/2/2020).
Movies, Documentaries:
Four great originals, three blockbuster hits and a collection of classic anime are February's highlights.
The sequel to the surprising teen romance hit 'To All the Boys I've Loved Before' arrives on Netflix on February 12. 'To All the Boys: P.S. I Still Love You' continues where the last movie left off as Lara Jean and Peter are no longer pretending to be a couple.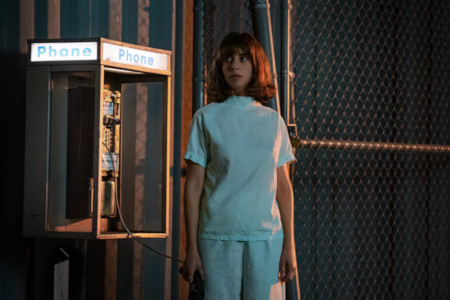 'Community' and GLOW's Alison Brie stars in 'Horse Girl' as a socially awkward arts and crafts store employee whose lucid dreams are starting to drag her away from reality. Catch this darkly humorous psychological thriller on February 7.
Maleficent's Elle Fanning and Detective Pikachu's Justice Smith star as two people who meet and change each other's lives forever in 'All The Bright Places' (28/2/2020), while gaming fans will know about the 'Dragon Quest' series and might want to check out 'Dragon Quest Your Story' (13/2/2020).
For non-Netflix blockbuster releases, make sure you check out 'Baby Driver' and its fantastic soundtrack starting on the first of February. There's action overload in 'John Wick: Chapter 3 - Parabellum' (28/2/2020), and there's a dark-fantasy western adventure awaiting you in 'The Dark Tower' on Leap Day (29/2/2020).
You might have heard the good news already with the legendary Studio Ghibli joining the Netflix family with all of their anime hits to arrive over the next few months. For this month, we have 'Castle in the Sky', 'My Neighbour Totoro', 'Kiki's Delivery Service', 'Only Yesterday', 'Porco Rosso', 'Ocean Waves', and 'Tales from Earthsea', all arriving on February 1st. There's also the CGI remake of the very first Pokemon movie, 'Pokémon: Mewtwo Strikes Back - Evolution', streaming February 27.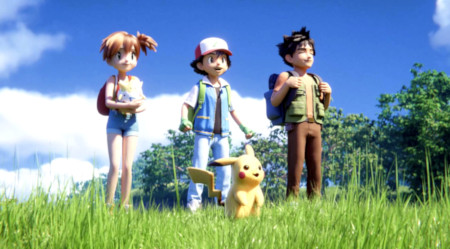 Classic picks for this month includes 'Hot Fuzz' and 'Eternal Sunshine of the Spotless Mind', both coming on Valentine's Day (14/2/2020).
Those looking for a good documentary should check out the documentary series 'The Pharmacist', all about one man's war on the opioid crisis following the death of his son to the epidemic.
------
So that's February on Netflix Australia. Enjoy!
February Schedule:
Here's a list of everything that's coming to Netflix in February. Content highlighted above shown in bold below.
ORIGINAL SERIES
Van Helsing: Season 4 (8/2/2020)
My Holo Love (7/2/2020)
Locke & Key (7/2/2020)
Love is Blind - A 3 week event (13/2/2020)
Taj Mahal 1989 (Coming in February)
Narcos: Mexico: Season 2 (13/2/2020)
Cable Girls: Final Season (14/2/2020)
Gentefied (21/2/2020)
Puerta 7 (21/2/2020)
Spectros (20/2/2020)
Formula 1: Drive to Survive: Season 2 (28/2/2020)
I Am Not Okay With This (26/2/2020)
Altered Carbon: Season 2 (27/2/2020)
Followers (27/2/2020)
Unstoppable (28/2/2020)
Queen Sono (28/2/2020)
Restaurants on the Edge (28/2/2020)
Babylon Berlin: Season 3 (28/2/2020)
NETFLIX FILM
Horse Girl (7/2/2020)
The Coldest Game (8/2/2020)
To All the Boys: P.S. I Still Love You (12/2/2020)
Isi & Ossi (14/2/2020)
La trinchera infinita (28/2/2020)
All The Bright Places (28/2/2020)
La boda de la abuela (5/2/2020)
ORIGINAL COMEDY
Tom Papa: You're Doing Great! (4/2/2020)
Amit Tandon: Family Tandoncie (Coming Soon)
ORIGINAL DOCUMENTARY
The Pharmacist: Limited Series (5/2/2020)
Who Killed Malcolm X? (7/2/2020)
CAMINO A ROMA (11/2/2020)
The Chef Show: Volume 3 (19/2/2020)
Babies (21/2/2020)
NETFLIX KIDS AND FAMILY
Team Kaylie: Part 3 (3/2/2020)
Dragons: Rescue Riders: Season 2 (7/2/2020)
Captain Underpants Epic Choice-o-Rama (11/2/2020)
Glitch Techs (21/2/2020)
Pup Academy (21/2/2020)
The Expanding Universe of Ashley Garcia (17/2/2020)
Pokémon: Mewtwo Strikes Back - Evolution (27/2/2020)
NETFLIX ORIGINAL ANIME
Dragon Quest Your Story (13/2/2020)
Cagaster of an Insect Cage (6/2/2020)
HIGHLIGHTS
Castle in the Sky (1/2/2020)
My Neighbour Totoro (1/2/2020)
Kiki's Delivery Service (1/2/2020)
Only Yesterday (1/2/2020)
Porco Rosso (1/2/2020)
Ocean Waves (1/2/2020)
Tales from Earthsea (1/2/2020)
Blades of Glory (1/2/2020)
Transformers: Age of Extinction (1/2/2020)
Serial Killer with Piers Morgan: Season 1 (1/2/2020)
Love Jacked (1/2/2020)
Sergio (1/2/2020)
Philomena (1/2/2020)
Hey Arnold! The Movie (1/2/2020)
Baby Driver (1/2/2020)
She Did That (4/2/2020)
Faith, Hope & Love (4/2/2020)
Black Hollywood: 'They've Gotta Have Us' (5/2/2020)
Uppity: The Willy T. Ribbs Story (5/2/2020)
Cats the Mewvie (5/2/2020)
Q Ball (11/2/2020)
Instant Hotel: Season 2 (11/2/2020)
Happy Gilmore (14/2/2020)
Step Up: Revolution (14/2/2020)
Evan Almighty (14/2/2020)
I Now Pronounce You Chuck and Larry (14/2/2020)
American Pie Presents: The Book of Love (14/2/2020)
The Chronicles of Riddick (14/2/2020)
Smokin' Aces (14/2/2020)
Hot Fuzz (14/2/2020)
Eternal Sunshine of the Spotless Mind (14/2/2020)
Notting Hill (14/2/2020)
Tower Heist (14/2/2020)
The Eagle (14/2/2020)
Girl On The Third Floor (22/2/2020)
Every Time I Die (25/2/2020)
John Wick: Chapter 3 - Parabellum (28/2/2020)
The Dark Tower (29/2/2020)