Netflix Australia: What's New in January 2020
Sean Fang
Wed, 11/12/2019 - 16:49
A new year is on the horizon, and while traditionally January is not a huge month for launching new content (either TV shows or movies), this is not the case for Netflix and the other streaming outfits. So let's take a look at what the January has in store for us.
For those not completely satisfied with what you can get on the Australian version of Netflix, you can easily switch to a different Netflix region by simply using a VPN (read about our tested and recommended VPN provider here). Simply connect to another country via the VPN, for example, the United States, and you can then watch that region's Netflix complete with their own unique content without doing anything else!
Television:
We start with our usual look at Netflix original series, and the trailer for 'Messiah', with its very intriguing plot, caught my eye. It's about a man who, through acts of public disruption and apparent miracles, has the world believing he is the messiah - but not all are convinced, including CIA officer Eva Geller, who is played by Michelle Monaghan. You can stream this interesting series on the first day of 2020.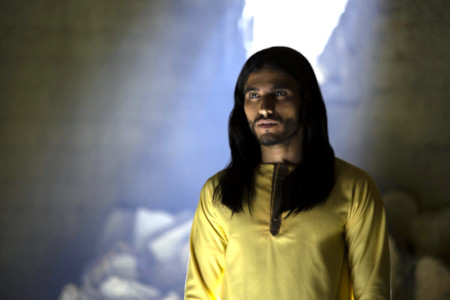 Here's another one who's trailer caught my eye. 'Spinning Out' takes a look at the world of competitive skating, and if history has taught us anything, then it's that competitive skating is really, really competitive! Stream this new series on January 1st.
Based on the best-selling book, the limited series 'The Stranger' (30/1/2020) sees a mysterious stranger tell a man a secret that has devastating consequences. And coming soon with no confirmed date yet is Netflix's take on Dracula, which has always been a fascinating tale, that's just ripe for a TV adaptation.
And here's something different, 'The Circle' (1/1/2020) is a new reality show from Netflix that dubs itself the first one to involve social media into the competition format. Apparently, the contestants are isolated in apartments and can only communicate with each other via social media, with each able to "rate" others and the most rated person will ultimately win the competition. The twist? They don't have to be completely honest about who they are in the social posts!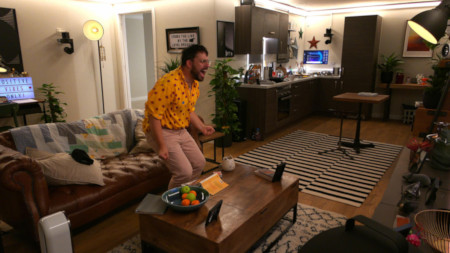 Lots of returning shows in January, usually a time for shows to return from mid-season breaks than a time to launch new seasons - but this is Netflix, and the rules don't apply.
The quite funny and charming 'Sex Education' returns for a second season. Stream the complete second season of this coming-of-age British show starting January 17.
The resurrected 'Brooklyn Nine-Nine' returns (11/1/2020) for season 6 after it was cancelled by Fox and picked up by NBC, while the U.S. version of Shameless (22/1/2020) is in its 9th season already and it's still wild fun.
There's also Grace and Frankie: Season 6 (17/1/2020), Titans: Season 2 (10/1/2020), Suits: Season 8 (24/1/2020), Gotham: Season 5 (4/1/2020), and South Park: Season 22 (1/1/2020).
Movies, Documentaries:
Adam Sandler movies are either very funny, very bag, or in the case of 'Uncut Gems', very very good. Sandler plays a jeweller that risks everything for the windfall of a lifetime in this crime thriller directed by Safdie brothers ('Good Times'). Stream this Netflix original film at the very end of January.
The first movie in Sony's third Spider-Man film series (the second reboot, if anyone's keeping track) is also the first to join the Marvel Cinematic Universe. Stream this rather good Spider-Man film, 'Spider-Man: Homecoming', from January 4.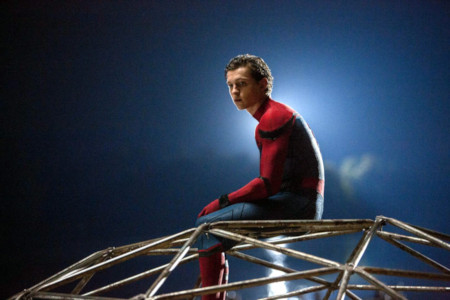 It was a pretty damn good movie before it was a pretty damn good TV series, so you may want to check out Peter Berg's 'Friday Night Lights' (2004) on January 1st.
Those in need of a theme for movie marathons rejoice, because you can either do 'Jurassic Park', 'The Lost World: Jurassic Park', and 'Jurassic Park III', or 'The Bourne Identity', 'The Bourne Supremacy', and 'The Bourne Legacy', all of them arrive on January 1st.
There are also some very interesting documentaries coming to Netflix in January. I have no idea which artists will be the focus for the fourth season of the superb 'Hip-Hop Evolution', but I'm sure I will learn a lot about the history of hip-hop when the new season debuts on January 17. I will also likely learn a lot from the limited series, 'Sex, Explained' (2/1/2020)!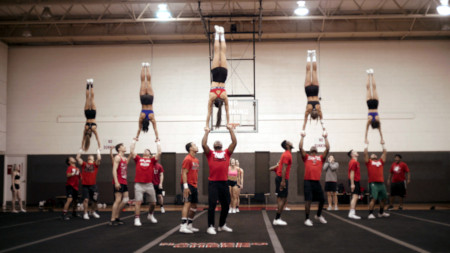 If you only watch one documentary on cheerleading, then 'Cheer' (8/1/2020) should be your pick, while 'Night on Earth' (29/1/2020) is from the same people that produced 'Planet Earth II' and 'Life' and so it should be good too.
------
A great, but very busy start for January on Netflix. What will you watch?
January Schedule:
Here's a list of everything that's coming to Netflix in January. Content highlighted above shown in bold below.
ORIGINAL SERIES
Messiah (1/1/2020)
Spinning Out (1/1/2020)
The Circle (1/1/2020)
Thieves of the Wood (2/1/2020)
Anne with an E: The Final Season (3/1/2020)
Dracula (Coming Soon)
Giri / Haji (10/1/2020)
Medical Police (10/1/2020)
Jamtara - Sabka Number Ayega (10/1/2020)
Until Dawn (10/1/2020)
Titans: Season 2 (10/1/2020)
AJ and the Queen (10/1/2020)
Ares (17/1/2020)
Grace and Frankie: Season 6 (17/1/2020)
Hip-Hop Evolution: Season 4 (17/1/2020)
Sex Education: Season 2 (17/1/2020)
Wer kann, der kann! (17/1/2020)
October Faction (23/1/2020)
The Ghost Bride (23/1/2020)
You Cannot Hide (No te puedes esconder) (24/1/2020)
Rise of Empires: Ottoman (24/1/2020)
The Ranch: The Final Season (24/1/2020)
Chilling Adventures of Sabrina: Part 3 (24/1/2020)
Next In Fashion (29/1/2020)
Omniscient (29/1/2020)
Ainori Love Wagon: African Journey (30/1/2020)
The Stranger (30/1/2020)
What the Love! with Karan Johar (Coming Soon)
I AM A KILLER: Season 2 (31/1/2020)
Luna Nera (31/1/2020)
Ragnarok (31/1/2020)
Diablero: Season 2 (31/1/2020)
Bojack Horseman: Season 6 (Part B) (31/1/2020)
NETFLIX FILM
Ghost Stories (1/1/2020)
Todas las pecas del mundo (3/1/2020)
Frères Ennemis (29/1/2020)
Quien a hierro mata (15/1/2020)
Vivir dos veces (17/1/2020)
Tyler Perry's A Fall from Grace (17/1/2020)
Modo Avião (23/1/2020)
A Sun (24/1/2020)
Uncut Gems (31/1/2020)
37 Seconds (31/1/2020)
ORIGINAL COMEDY
Fortune Feimster: Sweet & Salty (21/1/2020)
Vir Das: For India (26/1/2020)
Alex Fernandez: El mejor comediante del mundo (28/1/2020)
ORIGINAL DOCUMENTARY
Sex, Explained: Limited Series (2/1/2020)
Cheer (8/1/2020)
Pandemic: How to Prevent an Outbreak (24/1/2020)
Night on Earth (29/1/2020)
NETFLIX KIDS AND FAMILY
Go! Go! Cory Carson (4/1/2020)
Harvey Girls Forever!: Season 4 (10/1/2020)
The Healing Powers of Dude (13/1/2020)
Kipo and the Age of Wonderbeasts (14/1/2020)
Family Reunion: Part 2 (20/1/2020)
Word Party: Season 4 (21/1/2020)
NETFLIX ORIGINAL ANIME
Scissor Seven (10/1/2020)
NiNoKuni (16/1/2020)
SAINT SEIYA: Knights of the Zodiac: Season 1 / Part 2 (23/1/2020)
HIGHLIGHTS
Hellboy II: The Golden Army (1/1/2020)
The Bourne Legacy (1/1/2020)
The Bourne Supremacy (1/1/2020)
Jurassic Park (1/1/2020)
The Lost World: Jurassic Park (1/1/2020)
Jurassic Park III (1/1/2020)
Doomsday Preppers: Season 2 (1/1/2020)
Dennis and Gnasher Unleashed: Season 1 (1/1/2020)
The Bourne Identity (1/1/2020)
Drugs, Inc.: Season 6 (1/1/2020)
Center Stage (1/1/2020)
The Green Hornet (1/1/2020)
Fall Girls (1/1/2020)
South Park: Season 22 (1/1/2020)
Pokémon the Movie: Power of Us (1/1/2020)
Heartland: Season 13 (1/1/2020)
Jeff Dunham: Unhinged in Hollywood (1/1/2020)
Friday Night Lights - The Movie (1/1/2020)
Gotham: Season 5 (4/1/2020)
Spider-Man: Homecoming (4/1/2020)
Son of a Gun (5/1/2020)
Pretty Little Stalker (7/1/2020)
Speed Is My Need (9/1/2020)
Brooklyn Nine-Nine: Season 6 (11/1/2020)
Betty White: First Lady of Television (12/1/2020)
Saving Zoë (15/1/2020)
The Brave (15/1/2020)
Deadcon (16/1/2020)
Jezebel (16/1/2020)
Shameless (U.S.): Season 9 (22/1/2020)
The Queen (23/1/2020)
Suits: Season 8 (24/1/2020)
Justine (28/1/2020)