Netflix Australia: What's New in December 2019
Sean Fang
Wed, 20/11/2019 - 17:31
December means Christmas, holidays, shopping, family gatherings, and when you need to take a break from all of those things, there's Netflix. So let's take a look at all that will be added to Netflix Australia in December.
For those not completely satisfied with what you can get on the Australian version of Netflix, you can easily switch to a different Netflix region by simply using a VPN (read about our tested and recommended VPN provider here). Simply connect to another country via the VPN, for example, the United States, and you can then watch that region's Netflix complete with their own unique content without doing anything else!
Television:
There's some quality original TV coming to Netflix in December.
If you've played the game, then you'll definitely want to watch 'The Witcher'. And if you've not played the game, you might want to do so after you've watched this Netflix original series. You can start streaming the monster-hunting series on December 20.
When I first head of 'V Wars', I wondered what the "V" stood for. Video games? Virtual reality? Veggies? No, it stands for vampires, which actually makes a lot more sense. Stream the comic book-inspired series starting December 5.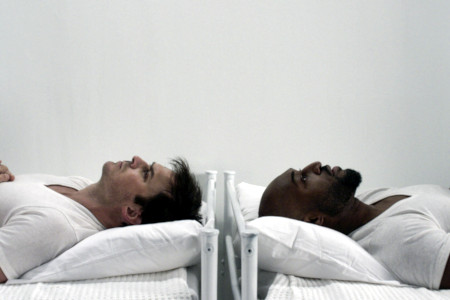 With 'Modern Love' gaining popularity on that other streaming platform, 'Soundtrack' from Netflix has a similar vibe from what I've read and seen so far. Stream it starting December 18. Another possibly binge-worthy drama is 'Virgin River' (06/12/2019).
Some quality shows are also returning in December, and they include Fuller House: Season 5 (06/12/2019), Lost in Space: Season 2 (24/12/2019), Vikings: Season 5: Vol. 2 (06/12/2019) and the second season of the "stalker/serial killer as the main character" series You, streaming from December 26.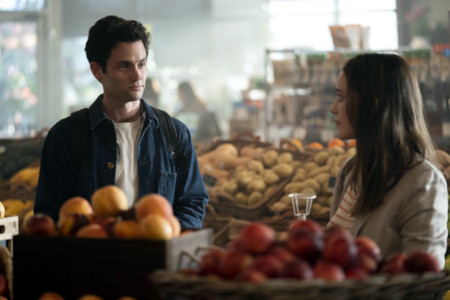 The holidays can be depressing, which is why we'll need as much comedy as possible in December. Australia's own Ronny Chieng has his own stand-up special in 'Asian Comedian Destroys America!' (17/12/2019), while the very funny Tiffany Haddish shines in 'Black Mitzvah' (03/12/2019). Then there is Michelle Wolf in 'Joke Show' (10/12/2019).
One of my favourite stand-ups is John Mulaney and he now has his own Netflix special, the holiday variety children's show 'John Mulaney & The Sack Lunch Bunch' (24/12/2019). As the tag line says, "fun for everyone!".
Movies, Documentaries:
There are some big movies coming to Netflix in December, movies that in times past would have been big draws at the cinemas (which is why cinema chains are unhappy - but that's a discussion for another month).
Ryan Reynold movies are great. Michael Bay movies are not. So I don't know if '6 Underground' will be good or bad, but the trailer (see below) does make it look like maybe Michael Bay has got his "Bad Boys" groove back. Stream it on December 13 and find out for yourself.
Noah Baumbach's latest movie 'Marriage Story' (06/12/2019) is one of those movies that has a deceptive title, in that it's less about marriage and much more about divorce. 'The Two Popes' gives us a behind-the-curtain look at the transition between Pope Benedict and Pope Francis, one of the rare times when a Pope actually retires. Stream this biographical movie from December. Then there's the period-appropriate 'A Christmas Prince: The Royal Baby' (05/12/2019), the third movie in the "Christmas Prince" series. The first movie was a surprise hit, despite so-so reviews, and this one looks to continue the trend.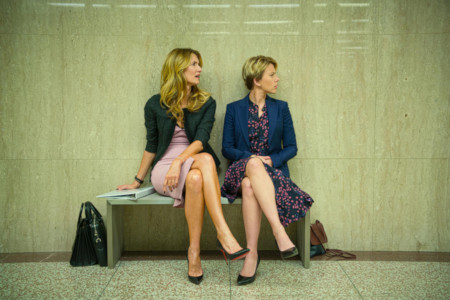 For non-originals, I have to tip my hat to Greta Gerwig's 'Lady Bird', which starts streaming on December 8. There's also 'The LEGO Movie 2: The Second Part' (19/12/2019), which isn't as good as the first part, to be honest, but it's still a fun ride.
Classic movie fans will want to check out 'Ghost' (01/12/2019) and 'The Blues Brothers' (16/12/2019).
There are four documentary releases in December, and I'm going to highlight all four because they all sound very interesting. Kevin Hart has been through a lot in 2019, some of it his own fault, and 'Kevin Hart: Don't F**k This Up' covers the tumultuous years in full when the docu-series arrives on December 27.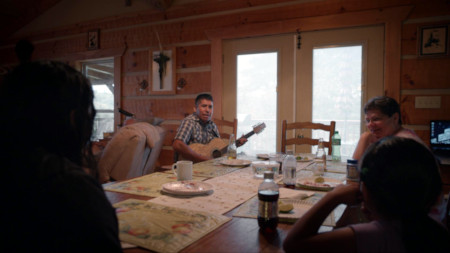 True crime documentaries 'The Confession Killer' (06/12/2019) and 'Don't F**k With Cats: Hunting an Internet Killer' (18/12/2019) are always interesting, while in 'After The Raid' (19/12/2019), the human toll of Trump's tough on illegal immigration stance is examined when a small Tennessee town is targeted in a raid.
------
Lots to see in December, and I doubt you'll have time to watch all of the highlighted titles above, let alone the entire list below. But I'm sure you'll do your best!
December Schedule:
Here's a list of everything that's coming to Netflix in December. Content highlighted above shown in bold below.
ORIGINAL SERIES
Los Briceño (04/12/2019)
Magic for Humans: Season 2 (04/12/2019)
Apache: La vida de Carlos Tevez (05/12/2019)
The Chosen One: Season 2 (06/12/2019)
Glow Up (06/12/2019)
Triad Princess (06/12/2019)
V Wars (05/12/2019)
Three Days of Christmas (06/12/2019)
Virgin River (06/12/2019)
Fuller House: Season 5 (06/12/2019)
Home for Christmas (05/12/2019)
Le Bazar de la Charité (26/12/2019)
Ultraviolet: Season 2 (19/12/2019)
Lost in Space: Season 2 (24/12/2019)
Soundtrack (18/12/2019)
Twice Upon a Time (19/12/2019)
The Witcher (20/12/2019)
TERRACE HOUSE: TOKYO 2019-2020: Part 2 (24/12/2019)
You: Season 2 (26/12/2019)
The Gift (27/12/2019)
The Neighbor (31/12/2019)
Yanxi Palace: Princess Adventures (31/12/2019)
Crash Landing on You (24/12/2019)
NETFLIX FILM
Dead Kids (1/12/2019)
Especial de Natal Porta dos Fundos: A Primeira Tentação de Cristo (03/12/2019)
A Christmas Prince: The Royal Baby (05/12/2019)
Let's Dance (04/12/2019)
Marriage Story (06/12/2019)
6 Underground (13/12/2019)
The Two Popes (20/12/2019)
Como caído del cielo (24/12/2019)
The App (26/12/2019)
"Hot Gimmick: Girl Meets Boy" (28/12/2019)
ORIGINAL COMEDY
Tiffany Haddish: Black Mitzvah (03/12/2019)
Astronomy Club: The Sketch Show (06/12/2019)
Amit Tandon: Family Tandoncies (09/12/2019)
Michelle Wolf: Joke Show (10/12/2019)
Jack Whitehall: Christmas with my Father (12/12/2019)
Ronny Chieng: Asian Comedian Destroys America! (17/12/2019)
John Mulaney & The Sack Lunch Bunch (24/12/2019)
The Degenerates: Season 2 (31/12/2019)
ORIGINAL DOCUMENTARY
The Confession Killer (06/12/2019)
Don't F**k With Cats: Hunting an Internet Killer (18/12/2019)
After The Raid (19/12/2019)
Kevin Hart: Don't F**k This Up (27/12/2019)
NETFLIX KIDS AND FAMILY
Team Kaylie: Part 2 (02/12/2019)
Spirit Riding Free: The Spirit of Christmas (06/12/2019)
A Family Reunion Christmas (09/12/2019)
Fast & Furious Spy Racers (26/12/2019)
Alexa & Katie: Season 3 (30/12/2019)
NETFLIX ORIGINAL ANIME
Teasing Master Takagi-san: Season 2 (06/12/2019)
The Disastrous Life of Saiki K.: Reawakened (30/12/2019)
CAROLE & TUESDAY: Part 2 (24/12/2019)
HIGHLIGHTS
Indiana Jones and the Raiders of the Lost Ark (01/12/2019)
Ghost (01/12/2019)
Fracture (01/12/2019)
Wiggle Wiggle Wiggle!: Season 1 (01/12/2019)
Rush Hour (01/12/2019)
Rush Hour 2 (01/12/2019)
Angus, Thongs and Perfect Snogging (01/12/2019)
Tropic Thunder (01/12/2019)
The Gambler (01/12/2019)
The Covenant (01/12/2019)
A Cinderella Story: Christmas Wish (02/12/2019)
Den of Thieves (02/12/2019)
Vikings: Season 5: Vol. 2 (06/12/2019)
Lady Bird (08/12/2019)
Sucker Punch (15/12/2019)
Rabbit (15/12/2019)
Bring it On: All or Nothing (16/12/2019)
Honey (16/12/2019)
Public Enemies (16/12/2019)
Accepted (16/12/2019)
American Pie Presents: Band Camp (16/12/2019)
The Blues Brothers (16/12/2019)
Knocked Up (16/12/2019)
Baby Mama (16/12/2019)
Honey 2 (16/12/2019)
The LEGO Movie 2: The Second Part (19/12/2019)
I, Tonya (21/12/2019)
Rough Night (27/12/2019)