Netflix Australia: What's New in October 2019
Sean Fang
Wed, 18/09/2019 - 16:49
With rival Disney's streaming platform launching in less than two month's time in Australia, the pressure is on for Netflix to deliver. And has Netflix done enough for October? Read on to find out.
For those not completely satisfied with what you can get on the Australian version of Netflix, you can easily switch to a different Netflix region by simply using a VPN (read about our tested and recommended VPN provider here). Simply connect to another country via the VPN, for example, the United States, and you can then watch that region's Netflix complete with their own unique content without doing anything else!
Television:
It's always good to start with the Netflix Original series, as these are the ones that usually get people talking, just like Unbelievable and The Spy have been for September.
For October, I'm earmarking 'Daybreak' to be one of these much talked about series. The story goes that the end of the world has arrived, nuclear war it seems from the previews, and it follows a teenage outcast as he searches for his lost love in a post-apocalyptic world with zombies and Mad Max style gangs. Stream the first season starting October 24.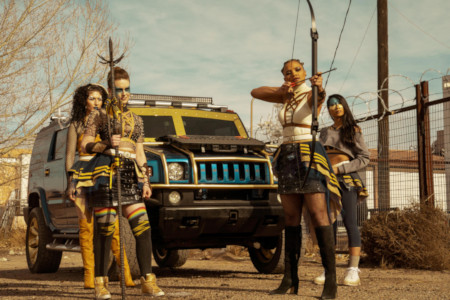 Ever since Netflix went separate ways with Marvel due to the Disney issue previously mentioned, they've been looking for original comic book adaptations and 'Raising Dion', where the titular character Dion is a young boy who has started to manifest superhero abilities and his mother must now decide how best to protest his son. Stream this intriguing series starting October 4.
Lots of returning shows too in October, with 'Riverdale: Season 4' (10/10/2019), 'Peaky Blinders: Season 5' (04/10/2019), 'Haunted: Season 2' (11/10/2019) and 'Insatiable: Season 2' (11/10/2019) being the picks of the bunch.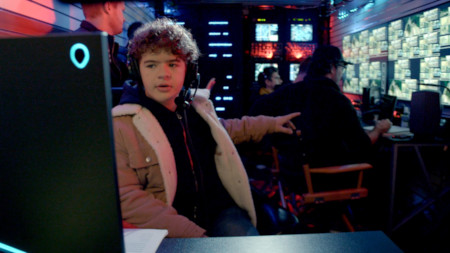 For the kids, there's also the second season of the animated series 'Carmen Sandiego', coming on the first day of October.
It isn't just comedies and dramas that Netflix wants to get into these days, talent, variety and reality shows are also on the Netflix hitlist. Case in point in October, 'Rhythm + Flow' is Netflix's first talent show, where contestants show off their hip-hop skills for judges Cardi B, Chance the Rapper and T.I. - episodes arrive on October 9.
Then there's 'Prank Encounters' (25/10/2019), which brings back the age-old goodness of prank shows which has been missing somewhat from TV recently. And it's hosted by Stranger Thing's Gaten Matarazzo (Dustin!).
Movies, Documentaries:
Some pretty good movies and documentaries are coming in October as well, and as with TV shows, we start with the Netflix Originals.
It has been a long time since Netflix original films were considered the equivalent of TV movies, but with Steven Soderbergh at the helm and starring acting heavyweights such as Meryl Streep, Gary Oldman and James Cromwell, 'The Laundromat' is anything but a made for TV, straight to video movie. And it's not about doing laundry, I can tell you that in advance. Stream it starting October 18.
And of course you probably would have heard about the new Breaking Bad movie, which literally came out of nowhere. 'El Camino: A Breaking Bad Movie' streams on October 11, and while some will say it's the movie nobody thought was necessary when 'Breaking Bad' ended all those years ago, I don't think many fans will not want to watch it now that it's coming out. I know I will!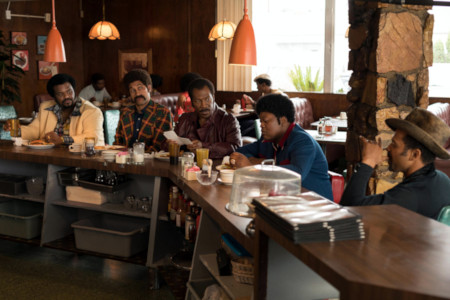 This one looks very interesting as well. 'Dolemite Is My Name' (25/10/2019) stars Eddie Murphy as '70s rap and comedy pioneer Rudy Ray Moore, and it features an all-star cast including Wesley Snipes, Kodi Smit-McPhee, Keegan-Michael Key, Craig Robinson, Chris Rock and even Snoop Dogg.
'Rattlesnake' has an intriguing plot where a single mother makes a deal she ultimately grows to regret in accepting the help of a mysterious woman after her daughter is bitten by a rattlesnake. Stream this crime/mystery film starting October 25.
If you're looking for new movies not made by Netflix, there are a couple of really good ones too in October. 'Pitch Perfect 3' may not have had fans and critics clapping and cheering, but if you're looking for a (musical) good time, then this is the movie you'll want to stream come October 7.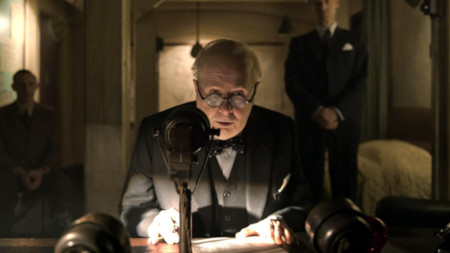 But the critics did love 'Darkest Hour' (October 18) and 'The Mule' (October 24) and I loved the former too (haven't watched the latter yet - October is my chance!). Both 'Dunkirk' and 'Darkest Hour' came out in 2017 and both roughly cover the same event, but despite 'Darkest Hour' having a more conventional storytelling and where most of the "action" takes place indoors, it's no less captivating.
Other recommended movies include 'Fantastic Beasts and Where To Find Them' (28/10/2019), and 'Sicario' (13/10/2019), the sequel of which you'll already find on Netflix and Stan. You might as well watch 'The Purge' as well when it joins Netflix's library on October 11 - it might not be the best movie ever, but it has since become a cultural lexicon of sorts, and so for that reasons alone, you should watch it.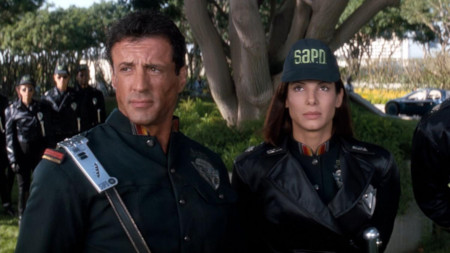 And if you're like me and don't mind digging into the back catalogues to watch some older, but still great flicks, then 'Da Kath & Kim Code' (13/10/2019) and 'Kath & Kimderella' (13/10/2019) will sate your hunger for all things Kath and Kim, while you should also check out 'Billy Elliot' (11/10/2019), the original and still the best 'Police Academy' (15/10/2019), and the somewhat underrated sci-fi action comedy 'Demolition Man' (15/10/2019) that stars Sylvester Stallone, Wesley Snipes and pre 'Speed'/'The Net' Sandra Bullock.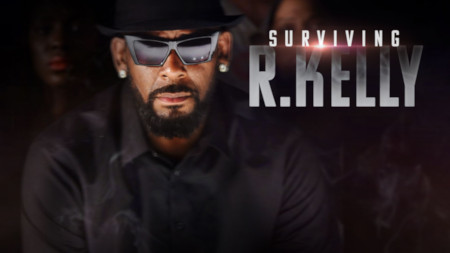 Two great documentary series also coming to Netflix in October. Selena Gomez turns producer in 'Living Undocumented', a documentary that follows eight undocumented immigrant families living in the United States. Stream it starting October 2.
Critically acclaimed documentary 'Surviving R. Kelly' is also a hard watch but exposes the truth as all good documentaries should. Watch it starting October 22.
------
So that's the slate for October. Pretty good, huh?
October Schedule:
Here's a list of everything that's coming to Netflix in October. Content highlighted above shown in bold below.
ORIGINAL SERIES
Peaky Blinders: Season 5 (04/10/2019)
El Dragón: Return of a Warrior (04/10/2019)
Big Mouth: Season 3 (04/10/2019)
Raising Dion (04/10/2019)
Match! Tennis Juniors (07/10/2019)
Rhythm + Flow (09/10/2019)
Haunted: Season 2 (11/10/2019)
Insatiable: Season 2 (11/10/2019)
Plan Coeur: Season 2 (11/10/2019)
Toon: Seasons 1-2 (18/10/2019)
MeatEater: Season 8 (18/10/2019)
Avlu (18/10/2019)
Baby: Season 2 (18/10/2019)
Interior Design Masters (18/10/2019)
La casa de las flores: Season 2 (18/10/2019)
Living with Yourself (18/10/2019)
Daybreak (24/10/2019)
Brotherhood (25/10/2019)
Nailed It! France (C'est du gâteau!) (25/10/2019)
Nailed It! Spain (Niquelao!) (25/10/2019)
Prank Encounters (25/10/2019)
Brigada Costa del Sol (25/10/2019)
The Kominsky Method: Season 2 (25/10/2019)
Flavorful Origins: Yunnan Cuisine (30/10/2019)
Nowhere Man (31/10/2019)
My Next Guest with David Letterman and Shah Rukh Khan (Coming Soon)
NETFLIX WEEKLY SERIES
Riverdale: Season 4 (10/10/2019)
NETFLIX FILM
Ready to Mingle (Solteras) (02/10/2019)
In the Tall Grass (04/10/2019)
El Camino: A Breaking Bad Movie (11/10/2019)
Wolkenbruchs wunderliche Reise in die Arme einer Schickse (11/10/2019)
La influencia (11/10/2019)
Fractured (11/10/2019)
The Forest of Love (11/10/2019)
Banlieusards (12/10/2019)
Eli (18/10/2019)
Seventeen (18/10/2019)
Upstarts (18/10/2019)
The Laundromat (18/10/2019)
Dolemite Is My Name (25/10/2019)
Rattlesnake (25/10/2019)
Wounds (Coming Soon)
ORIGINAL COMEDY
Nikki Glaser: Bangin' (1/10/2019)
Deon Cole: Cole Hearted (08/10/2019)
Martin Matte: La Vie, La Mort...Eh La La..! (14/10/2019)
Park Na-rae: Glamour Warning (16/10/2019)
Jenny Slate: Stage Fright (22/10/2019)
Grego Rossello: Disculpe las molestias (24/10/2019)
Arsenio Hall: Smart & Classy (29/10/2019)
ORIGINAL DOCUMENTARY
Living Undocumented (02/10/2019)
Rotten: Season 2 (04/10/2019)
Ghosts of Sugar Land (16/10/2019)
Tell Me Who I Am (18/10/2019)
Unnatural Selection (18/10/2019)
Breakfast, Lunch & Dinner (23/10/2019)
Dancing with the Birds (23/10/2019)
It Takes a Lunatic (25/10/2019)
A 3 Minute Hug (28/10/2019)
Little Miss Sumo (28/10/2019)
NETFLIX KIDS AND FAMILY
Carmen Sandiego: Season 2 (01/10/2019)
Creeped Out: Season 2 (04/10/2019)
Super Monsters: Season 3 (04/10/2019)
Super Monsters: Vida's First Halloween (04/10/2019)
Legend Quest: Masters of Myth (05/10/2019)
The Spooky Tale of Captain Underpants Hack-a-ween (08/10/2019)
YooHoo to the Rescue: Season 2 (11/10/2019)
Mighty Little Bheem: Diwali (18/10/2019)
Spirit Riding Free: Pony Tales Collection 2 (18/10/2019)
Greenhouse Academy: Season 3 (25/10/2019)
NETFLIX ORIGINAL ANIME
Seis Manos (03/10/2019)
Ultramarine Magmell (10/10/2019)
Kengan Ashura: Part ll (31/10/2019)
HIGHLIGHTS
Where Hands Touch (01/10/2019)
Fed Up (01/10/2019)
The Book of Eli (01/10/2019)
Wild Wild West (01/10/2019)
Boo! A Madea Halloween (01/10/2019)
All the Money in the World (04/10/2019)
Pitch Perfect 3 (07/10/2019)
Shrek (11/10/2019)
Jaws (11/10/2019)
Inside Man (11/10/2019)
Back to the Future Part III (11/10/2019)
Billy Elliot (11/10/2019)
Bring It On: Fight to the Finish (11/10/2019)
Elizabeth (11/10/2019)
Mercury Rising (11/10/2019)
Life (11/10/2019)
Kick-Ass (11/10/2019)
The Purge (11/10/2019)
Brewster's Millions (11/10/2019)
The Nutty Professor (11/10/2019)
Sophie's Choice (11/10/2019)
The Tale of Despereaux (11/10/2019)
Jaws: The Revenge (11/10/2019)
Life (12/10/2019)
The Mortal Instruments: City of Bones (12/10/2019)
Da Kath & Kim Code (13/10/2019)
Kath & Kimderella (13/10/2019)
Sicario (13/10/2019)
The Losers (15/10/2019)
Green Lantern (15/10/2019)
Police Academy (15/10/2019)
Cobra (15/10/2019)
Beowulf (15/10/2019)
The Pagemaster (15/10/2019)
Demolition Man (15/10/2019)
Arrow: Season 7 (16/10/2019)
The Big Bang Theory: Season 11 (17/10/2019)
Surviving R. Kelly (22/10/2019)
Burnt (24/10/2019)
Fantastic Beasts and Where To Find Them (28/10/2019)
The Nut Job 2: Nutty by Nature (28/10/2019)