Netflix Australia: What's New in September 2019
Sean Fang
Thu, 22/08/2019 - 20:21
A big September is coming to Netflix, with the return of some long-awaited shows, and the arrival of some big blockbuster movies - not to mention all the original content as well.
For those not completely satisfied with what you can get on the Australian version of Netflix, you can easily switch to a different Netflix region by simply using a VPN (read about our tested and recommended VPN provider here). Simply connect to another country via the VPN, for example, the United States, and you can then watch that region's Netflix complete with their own unique content without doing anything else!
Television:
It's always exciting to look ahead at the original series that Netflix has cooked up for us. These usually come without much warning, and often make a big impact on the landscape of television.
The show trying to make such an impact in September include 'The Politician' and 'The Spy'. Now, the title of these two shows make it seem like they're companion shows to each other but don't be fooled. 'The Politician' is a comedy that follows the ambitious Payton Hobart as he sets his goal of becoming the President of the United States. The only problem? He's still in high school, perhaps the most treacherous political landscape of all. Stream the entire first season starting September 27.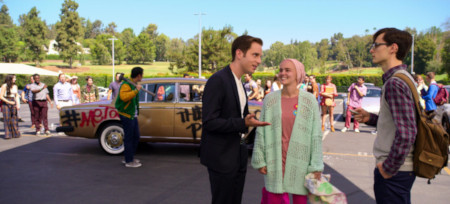 'The Spy', on the other hand, is a drama starring someone who normally does comedies: Sacha Baron Cohen. Written and directed by Gideon Raff ('Homeland', and last month's new addition, 'The Red Sea Diving Resort'), is set in the '60s and is based on the real-life stories of master Israeli spy, Eli Cohen. Stream this mini-series starting September 9.
True-crime mini-series 'Unbelievable' joins Netflix on September 13, and if this show is like any of Netflix's recent true-crime efforts, it will be worth watching.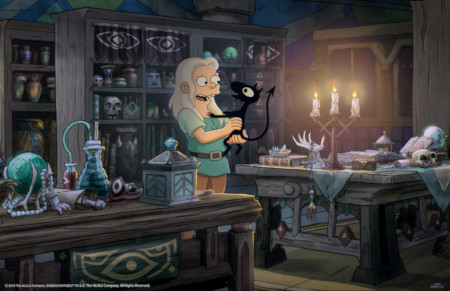 Returning series include 'Disenchantment: Part 2' (20/09/2019) and 'The Good Place: Season 4' (27/09/2019), both quality television that, in the past, we would have paid good money (to Foxtel) for.
Movies, Documentaries:
Too many good movies are coming to Netflix in September, I mean if such a thing exists. The one I'm most looking forward to is actually a Netflix original in the form of 'Between Two Ferns: The Movie'. Zach Galifianakis is back, and what was just a YouTube skit is now a full-fledged movie that also stars Will Ferrell as himself, and the stakes have never been higher. Or lower, or somewhere in between. Stream it on September 20.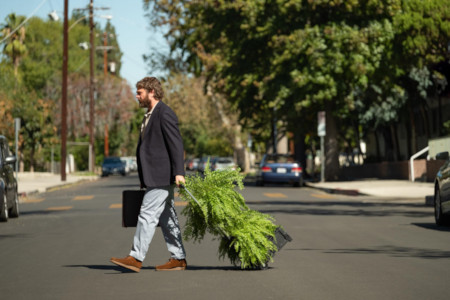 If you're after big and new movies, then they don't come any bigger than 'Fantastic Beasts: The Crimes of Grindelwald' (13/09/2019) and 'Aquaman' (05/09/2019). The 2017 comedy/drama 'T2: Trainspotting' is also worth a watch, starting September 14.
Other must-watch movies include the zombie action film 'World War Z' (01/09/2019 - just don't get your hopes up about it being anything like the book), 'Olympus Has Fallen' (07/09/2019 - just in time for the new 'Has Fallen' movie), the Christmas comedy 'Daddy's Home 2' (28/09/2019), and a sci-fi classic in Spielberg's 'War of the Worlds' (15/09/2019).
The school holidays are coming back in September too (and now that I'm no longer in school, my first reaction was "really, again?", whereas when I was in school the reaction was more like "Yes!!!"), and so flicks like 'Hotel Transylvania 2' (03/09/2019) and 'Smurfs: The Lost Village' (28/09/2019) will be useful for parents needing to provide their kids with some good, wholesome entertainment.
Lifestyle, reality and documentary shows are also a big reason why people subscribe to Netflix these days, and some of Netflix's original shows are really worth getting into.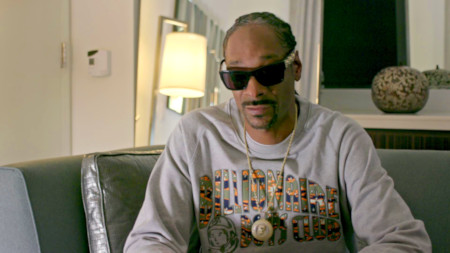 I'm talking about shows like 'Fastest Car: Season 2' (20/09/2019), the immensely fascinating 'Hip-Hop Evolution: Season 3' (06/09/2019), 'The Chef Show: Volume 2' (13/09/2019), 'Explained: Season 2' (26/09/2019), and find out all you want about one of the richest men in the world with 'Inside Bill's Brain: Decoding Bill Gates' (20/09/2019).
------
Looks like September is going to be a great month for those looking for new things to watch. Now if only we had enough time to finish all the things we wanted to watch in August.
September Schedule:
Here's a list of everything that's coming to Netflix in September. Content highlighted above shown in bold below.
ORIGINAL SERIES
The Spy (06/09/2019)
Jack Whitehall: Travels with My Father: Season 3 (06/09/2019)
Elite: Season 2 (06/09/2019)
TERRACE HOUSE: TOKYO 2019-2020 (10/09/2019)
The I-Land (12/09/2019)
Kabaneri of the Iron Fortress: The Battle of Unato (13/09/2019)
The Ranch: Part 7 (13/09/2019)
Unbelievable (13/09/2019)
Las del hockey (20/09/2019)
Criminal (20/09/2019)
Disenchantment: Part 2 (20/09/2019)
Fastest Car: Season 2 (20/09/2019)
Vis a vis: Season 4 (27/09/2019)
Skylines (27/09/2019)
The Politician (27/09/2019)
Bard of Blood (27/09/2019)
Tiny House Nation: Volume 2 (29/09/2019)
Vagabond (Coming in September)
NETFLIX WEEKLY SERIES
The Good Place: Season 4 (27/09/2019)
NETFLIX FILM
Tall Girl (13/09/2019)
Between Two Ferns: The Movie (20/09/2019)
In the Shadow of the Moon (27/09/2019)
ORIGINAL COMEDY
Bill Burr: Paper Tiger (10/09/2019)
Jeff Dunham: Beside Himself (24/09/2019)
Mo Gilligan: Momentum (30/09/2019)
ORIGINAL DOCUMENTARY
Hip-Hop Evolution: Season 3 (06/09/2019)
Evelyn (10/09/2019)
The Mind, Explained (12/09/2019)
Hello, Privilege. It's Me, Chelsea (13/09/2019)
The Chef Show: Volume 2 (13/09/2019)
Los Tigres del Norte at Folsom Prison (15/09/2019)
Inside Bill's Brain: Decoding Bill Gates (20/09/2019)
Abstract: The Art of Design: Season 2 (25/09/2019)
Birders (25/09/2019)
Explained: Season 2 (26/09/2019)
NETFLIX KIDS AND FAMILY
Archibald's Next Big Thing (06/09/2019)
The Last Kids on Earth (17/09/2019)
Team Kaylie (23/09/2019)
Dragons: Rescue Riders (27/09/2019)
NETFLIX ORIGINAL ANIME
Modest Heroes – Ponoc Short Films Theatre (06/09/2019)
Sturgill Simpson Presents Sound & Fury (27/09/2019)
HIGHLIGHTS
Dirty Dancing (01/09/2019)
World War Z (01/09/2019)
Charlotte's Web (01/09/2019)
Aquaman (05/09/2019)
Fantastic Beasts: The Crimes of Grindelwald (13/09/2019)
T2: Trainspotting (14/09/2019)
Revolutionary Road (01/09/2019)
The Core (01/09/2019)
Jack Reacher (01/09/2019)
G.I. Joe: Retaliation (01/09/2019)
Cloudy with a Chance of Meatballs: Season 1 (01/09/2019)
Tyler Perry's The Single Moms Club (01/09/2019)
Social Animals (01/09/2019)
Ghost Town (01/09/2019)
The Changeover (01/09/2019)
For the Birds (01/09/2019)
Moving Art: Season 3 (01/09/2019)
Hotel Transylvania 2 (03/09/2019)
The Deep: Season 2 (03/09/2019)
The World We Make (04/09/2019)
The Nut Job (07/09/2019)
Olympus Has Fallen (07/09/2019)
Our Godfather (10/09/2019)
BLACK LAGOON: Seasons 1 & 2 (13/09/2019)
Head Count (13/09/2019)
Trouble with the Curve (15/09/2019)
War Dogs (15/09/2019)
Storks (15/09/2019)
The Tuxedo (15/09/2019)
War of the Worlds (15/09/2019)
The Mask (15/09/2019)
Under the Eiffel Tower (23/09/2019)
This is Personal (27/09/2019)
Ingrid Goes West (28/09/2019)
Daddy's Home 2 (28/09/2019)
Smurfs: The Lost Village (28/09/2019)
A Champion Heart (30/09/2019)