Stan: What's New in August 2019
Sean Fang
Sun, 28/07/2019 - 18:17
It's that time of the month again, where we take a quick peek at all that's going to be coming to Stan in the coming month.
Television:
August sees the return of two Stan exclusive shows with brand new seasons. 'Power' returns for a sixth, exciting and final season, with new episodes arriving every Monday starting August 26. The other returning show is the fourth season of 'Preacher', with new episodes coming on August 5.
The genius of Karl Pilkington is that he doesn't seem like a genius at all. Far from it. But his genius is on full display in his new show 'Sick Of It', which stars (twice) and is also the creator. In it, Karl plays Karl, a cabbie who's best mate is his inner self. You can stream the entire first season on August 16).
While you can catch new episodes of this hit dystopian drama on SBS On Demand, those needing a catch-up can now watch the two previous seasons of 'The Handmaid's Tale', with season 2 arriving on August 1.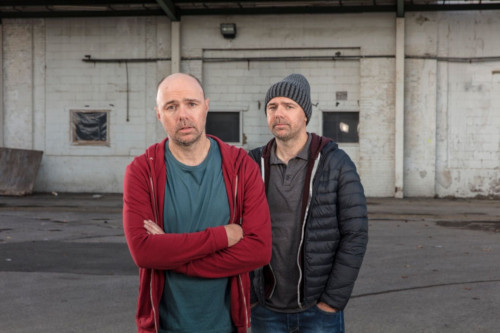 There is also the 10th season of 'Degrassi The Next Generation' (August 16) - this teen show seems to be unstoppable, and chances are, we'll still be watching some variation of it in the next century (or "experiencing" it using direct-to-mind transmissions).
Movies, Documentaries:
Let's take a look at hat great movies will be coming to Stan in August.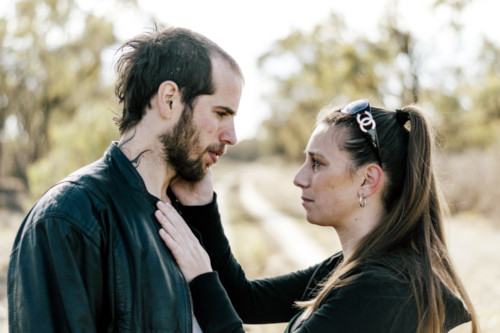 Both of these picks are frantic in their pacing, but 'The Lego Movie' and 'Mad Max: Fury Road' are about as different movies as you can get (although 'The Lego Movie: The Second Part' is actually quite Mad Max-ish). If you love pop-culture references wrapped around a clever and funny movie, then 'The Lego Movie' will be such a great ride. 'Mad Max: Fury Road' is also a great ride, in a different sense, since the whole movie can really be considered just one long car chase (that's underselling it a bit, to be honest). Great cinematography, great action, memorable moments and catchphrases make 'Fury Road' a must-watch. And you might as well catch the original 'Mad Max' while you're at it, as all three movies are coming on August 10.
A hit at film festivals, 'Watch the Sunset' was shot in a single take and is about a man who has to face his past. Stream it on August 31.
For those in a mood for a good cry, then 'My Sister's Keeper' (August 18) is the movie for you. And you might as well put 'Million Dollar Baby' (August 13) in that category as well (although it's considered a much better movie).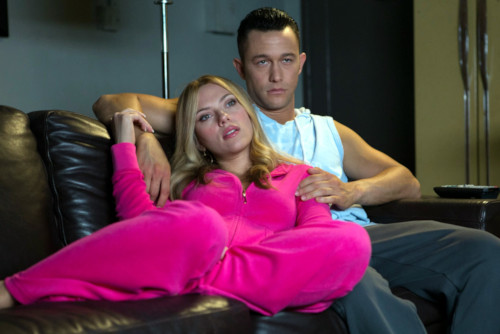 Porn addiction is examined in 'Don Jon' (August 21), while revenge gets real in 'The Brave One' (August 30).
The second season of the documentary series 'There 60 Days In' again follows people who volunteer to go into prison undercover to gather evidence of illegal activities. Sounds dangerous? It is! Stream it starting August 9.
And there's always time for the Aussie classic 'The Castle' (August 11) - it's a movie that goes straight to the pool room.
------
That's August on Stan. I hope you've already picked out the stuff you want to watch. I know I have!
August Schedule:
Here's a list of everything that's coming to Stan in August. Content highlighted above shown in bold below.
Continuing Series:
Monday: City On A Hill: Season 1 (Finale August 19); Perpetual Grace LTD: Season 1 (Finale August 5); Claws: Season 3 (Finale August 12); Preacher: Season 4 (Premiere August 5); The Loudest Voice: Season 1 (Finale August 12); The Rook: Season 1 (Finale August 19); Sweetbitter: Season 2 (Finale August 19); Power: Season 6 (Premiere August 26)
Wednesday: The Detour: Season 4 (Finale August 21);
Thursday: Younger: Season 6;
Friday: iZombie: Season 5 (Finale August 2); Desus & Mero: Season 1;
Available August 1
Younger: Season 6, Episode 7
The Handmaid's Tale: Season 2
Steven Universe: Season 5
Chowder: Season 2
O.K. K.O Let's Be Heroes!: Season 1, Part 2
August 2
iZombie: Season 5, Episode 13 - Final
Desus & Mero: Season 1, Episode 33
Monster in Law
Johnny Test: Season 6
August 3
Silver Linings Playbook
The Insult
August 4
Mud
Graduation
August 5
City On A Hill: Season 1, Episode 8
Perpetual Grace LTD: Season 1, Episode 10 - Final
Claws: Season 3, Episode 9
Preacher: Season 4, Episode 1 - Premiere
The Loudest Voice: Season 1, Episode 6
The Rook: Season 1, Episode 6
Sweetbitter: Season 2, Episode 5
So Help Me God
August 6
Torque
Life Beyond Me
August 7
The Detour: Season 4, Episode 8
Reindeer Games
Strawberry Shortcake's Berry Bitty Adventures: Season 3
August 8
Younger: Season 6, Episode 8
Goddess
Tramontane
August 9
60 Days In: Season 2
Analyse This
Boy Eating the Bird's Food
August 10
Infinity Train: Season 1
The Lego Movie
Mad Max
Mad Max: Fury Road
The Marvelous Misadventures of Flapjack: Christmas Special
August 11
The Castle
Son of Sofia
August 12
City On A Hill: Season 1, Episode 9
Claws: Season 3, Episode 10 - Final
Preacher: Season 4, Episode 2
The Loudest Voice: Season 1, Episode 7 - Final
The Rook: Season 1, Episode 7
Sweetbitter: Season 2, Episode 6
Fighting
August 13
Million Dollar Baby
The Eternal Return of Antonis Paraskevas
August 14
The Detour: Season 4, Episode 9
Doubt
August 15
Younger: Season 6, Episode 9
Tracey Ullman's Show: Seasons 1 - 3 - Premiere
She's The Man
August 16
Sick Of It: Season 1
Trainspotting
Degrassi The Next Generation: Season 10
August 17
The Rebound
Sleeping Beauty
August 18
My Sister's Keeper
Intimate Parts
August 19
City On A Hill: Season 1, Episode 10 - Final
Preacher: Season 4, Episode 3
The Rook: Season 1, Episode 8 - Final
Sweetbitter: Season 2, Episode 7 & 8 - Final
Bounce
August 20
The Spy Next Door
Boomerang
August 21
The Detour: Season 4, Episode 10 - Final
Don Jon
Sonic the Hedgehog: Season 2
Un Plus Une
August 22
Younger: Season 6, Episode 10
Darkness Falls
Antichrist
August 23
The Split: Season 1
Self/Less
August 24
Sliding Doors
Hollywoodland
August 25
Rendition
Hemel
August 26
Preacher: Season 4, Episode 4
Power: Season 6, Episode 1 - Premiere
Emma
The Delay
August 27
Get Carter
The Station Agent
Bang Gang
August 28
Exit Wounds
Down to You
August 29
Younger: Season 6, Episode 11
The Pallbearer
Frances Ha
August 30
The Brave One
Brassed Off
Space Ranger Roger: Season 1
Hi-so
August 31
Watch the Sunset
Super