Netflix Australia: What's New in August 2019
Sean Fang
Sun, 28/07/2019 - 15:23
A very busy August is ahead of us with some great content coming our way.
For those not completely satisfied with what you can get on the Australian version of Netflix, you can easily switch to a different Netflix region by simply using a VPN (read about our tested and recommended VPN provider here). Simply connect to another country via the VPN, for example, the United States, and you can then watch that region's Netflix complete with their own unique content without doing anything else!
Television:
With so many Netflix Original Series now, the streaming platform can now afford to spread out the content throughout the year so that we have something new to look forward to every month. And August is no different, with a lot of new content, and these four particular recommendations from us.
The second season of the serial killer true-crime series 'MINDHUNTER' is arriving on the 16th of August. The first season was a surprise hit and chronicles the early days of the FBI's now-famous behavioural science unit, as the newly formed FBI task force takes a new approach to the hunting down of serial killers. Produced and directed by David Fincher, so you know this is going to be quality television.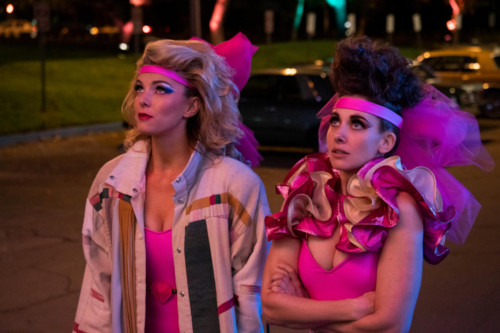 'GLOW' returns for a third season on August 9, as the Glamorous Ladies of Wrestling move their show to Las Vegas. With more of the sights of sounds of the glamorous '80s, the show has a lot of heart and has a great ensemble cast.
I somehow always get 'The Dark Crystal' and 'Labyrinth' confused, but the former was Jim Henson at his best. And now Netflix has produced a prequel television series titled 'The Dark Crystal: Age of Resistance'. You can stream the ten-episode first season starting August 30.
And then there is the new martial arts original series 'Wu Assassins', set in San Francisco, where a chef becomes the chosen one in a line of assassins whose job is to keep the mystical Wu powers out of the wrong hands. Stream this new series starting August 8.
Movies, Documentaries:
There are quite a few great movies and documentaries coming to Netflix in August, almost too many to go through in detail, but we will try!
Starting with the newer movies and Netflix original films, Oscar favourite 'A Star Is Born' streams to Netflix on August 3, and even if you aren't wowed by the movie's soundtrack, you'll love the performances first time director (and star) Bradley Cooper gets out of the cast.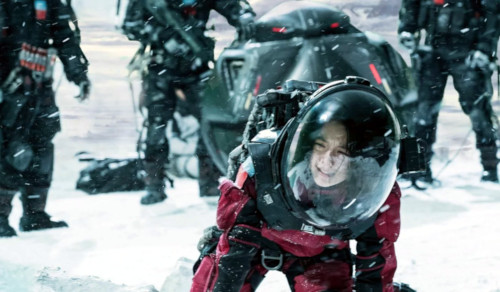 All the way to the other side of the Pacific, China's 'The Wandering Earth' has been a huge box office winner in the country, and this sci-fi action hit out-Hollywood Hollywood action films both in budget and scale. Based on the best selling novel by acclaimed sci-fi writer Liu Cixin, you can stream this mega-hit starting August 5.
For those after a superhero movie, a horror movie or a funny one, you should try DC Comic's 'Suicide Squad' (15/08/2019), 'Mother!' (17/08/2019) and 'Office Christmas Party' (13/08/2019).
And if there's one genre Netflix has a monopoly on lately, it's rom-coms, and 'Falling Inn Love' is the latest from the Netflix rom-com factory production line. Stream it on August 29.
Those looking for some knowledge expanding and thought-provoking documentaries should check out 'Enter the Anime' (05/08/2019) and 'The Family' (09/08/2019). The former looks at the much-beloved genre, one that Netflix itself has invested in terms of new productions. 'The Family' takes a closer look at the ominous-sounding 'The Fellowship', a Christian fundamentalist organization quietly operating in the corridors of power in Washington, D.C.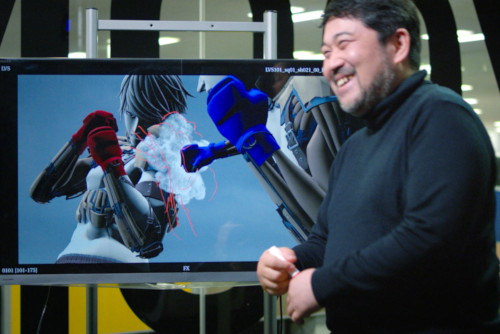 The next bunch are all classics that, to be honest, you've probably already seen before - but good enough to warrant a re-watch. There's 'The Matrix Trilogy' (01/08/2019) or rather, the 'The Matrix' and then two sub-par sequels; the irresistible 'Shakespeare in Love' (16/08/2019); the "it's funny because it's stupid" 'Dumb and Dumber' (15/08/2019); a new take on the zombie apocalypse in 'Zombieland' (01/08/2019 - and check out the trailer for the sequel which just landed).
Taking a breath ...
There's the Brian De Palma classic 'The Untouchables' (15/08/2019); Cold War intrigue in 'Tinker, Tailor, Soldier, Spy' (16/08/2019); and there's just had to be one, final one, in 'Resident Evil: The Final Chapter' (17/08/2019).
Phew!
------
So as you can see, there's just so much good stuff to look forward to in August. I can't wait!
August Schedule:
Here's a list of everything that's coming to Netflix in August. Content highlighted above shown in bold below.
ORIGINAL SERIES
Dear White People: Volume 3 (02/08/2019)
Basketball or Nothing (02/08/2019)
Derry Girls: Season 2 (02/08/2019)
Patriot Act with Hasan Minhaj: Volume 4 (04/08/2019)
The Naked Director (08/08/2019)
Wu Assassins (08/08/2019)
Dollar (08/08/2019)
Sintonia (09/08/2019)
Cable Girls: Season 4 (09/08/2019)
GLOW: Season 3 (09/08/2019)
Better Than Us (16/08/2019)
45 rpm (16/08/2019)
QB1: Beyond the Lights: Season 3 (16/08/2019)
Frontera verde (16/08/2019)
Victim Number 8 (16/08/2019)
MINDHUNTER: Season 2 (16/08/2019)
Hyperdrive (21/08/2019)
Rust Valley Restorers (23/08/2019)
Million Pound Menu: Season 2 (27/08/2019)
Workin' Moms: Season 3 (29/08/2019)
Droppin' Cash: Season 2 (28/08/2019)
Styling Hollywood (30/08/2019)
The Dark Crystal: Age of Resistance (30/08/2019)
The A List (30/08/2019)
Sacred Games: Season 2 (Coming in August)
NETFLIX FILM
Otherhood (02/08/2019)
Sextuplets (16/08/2019)
The Little Switzerland (16/08/2019)
Falling Inn Love (29/08/2019)
Kardec (29/08/2019)
La Grande Classe (30/08/2019)
ORIGINAL COMEDY
Tiffany Haddish Presents: They Ready (13/08/2019)
Simon Amstell: Set Free (20/08/2019)
ORIGINAL DOCUMENTARY
Enter the Anime (05/08/2019)
The Family (09/08/2019)
Diagnosis (16/08/2019)
American Factory (21/08/2019)
El Pepe: Una vida suprema (23/08/2019)
NETFLIX KIDS AND FAMILY
Ask the StoryBots: Season 3 (02/08/2019)
She-Ra and the Princesses of Power: Season 3 (02/08/2019)
No Good Nick: Part 2 (05/08/2019)
Rocko's Modern Life: Static Cling (09/08/2019)
Spirit Riding Free: Pony Tales (09/08/2019)
Invader Zim: Enter the Florpus (16/08/2019)
Super Monsters Back to School (16/08/2019)
Trolls: The Beat Goes On!: Season 7 (27/08/2019)
Mighty Little Bheem: Season 2 (30/08/2019)
True and the Rainbow Kingdom: Wild Wild Yetis (30/08/2019)
NETFLIX ORIGINAL ANIME
Cannon Busters (15/08/2019)
HERO MASK: Part II (23/08/2019)
CAROLE & TUESDAY (30/08/2019)
HIGHLIGHTS
The Matrix Trilogy (01/08/2019)
A Star Is Born (03/08/2019)
Dumb and Dumber (15/08/2019)
Suicide Squad (15/08/2019)
Psycho (16/08/2019)
Shakespeare in Love (16/08/2019)
Mother! (17/08/2019)
Up in the Air (01/08/2019)
Elizabethtown (01/08/2019)
Austin Powers: International Man of Mystery (01/08/2019)
Get Smart (01/08/2019)
Something Borrowed (01/08/2019)
Arthur Christmas (01/08/2019)
A Little Bit of Heaven (01/08/2019)
The Cabin in the Woods (01/08/2019)
Are We Done Yet? (01/08/2019)
Wolfblood: Seasons 1-3 (01/08/2019)
Zombieland (01/08/2019)
The Wandering Earth (05/08/2019)
THE MECHANIC (08/08/2019)
47 Metres Down (10/08/2019)
Office Christmas Party (13/08/2019)
The Untouchables (15/08/2019)
Jersey Boys (15/08/2019)
The Prestige (15/08/2019)
Cop Out (15/08/2019)
Arthur (15/08/2019)
American Pie Presents: Beta House (16/08/2019)
Dazed and Confused (16/08/2019)
Patch Adams (16/08/2019)
Chicken Run (16/08/2019)
Blue Crush (16/08/2019)
The Dilemma (16/08/2019)
What Dreams May Come (16/08/2019)
Charlie Wilson's War (16/08/2019)
Vertigo (16/08/2019)
Tinker, Tailor, Soldier, Spy (16/08/2019)
Resident Evil: The Final Chapter (17/08/2019)
Robin Hood (20/08/2019)
Southpaw (23/08/2019)
Training Day (25/08/2019)
Wonder (28/08/2019)