Hulu: What's New in August 2019
Krystle Shrimpton
Tue, 23/07/2019 - 20:19
Hiya Hulu peeps, how are you going this fine July weather?
Have you been curled up binging the newly dropped Veronica Mars S4, which arrived early in time for Kirsten Bell's birthday – or getting caught up with the 50th anniversary of the Moon Landing. Hulu will look after you, as they are also running some moon and space exploration related with several specials from the National Geographic archives.
Let's look at some of the original content coming this way.
To watch Hulu here in Australia, you'll need a geo-unblocking service, which also allows you to access all the latest TV shows and movies on Hulu. There are many geo-unblocking services, but with increased scrutiny, we can only recommend one particular service, and you can read about it all here. The same subscription also allows you to sign up to and watch US Netflix, and dozens of other streaming services from around the world.
Television:
Into the Dark series continues with Episode 11, 'School Spirit', which alludes to spooky hauntings and weekend detention, not cheerleading acrobatics and sports.
'Find Me In Paris' S2 returns on August 16, where ballet dancer Lena is lost in time after coming through a portal from 1905 to 2019. She must decide with Henri how they can go forward, having missed the opportunity to go back.
Movies, Documentaries:
Two big movies from 2018 are coming to Hulu in August, both sequels in popular franchises, but aimed at very different audiences. Teens and adults will appreciate 'Mission: Impossible – Fallout', while families will love 'How to Train Your Dragon: The Hidden World'.
'The Amazing Johnathan Documentary' American stand up comedian and magician 'The Amazing Johnathan' (real name John Szeles) has wowed audiences for decades on tv and headlining acts in Last Vegas. He retired in 2014 after revealing a heart condition with only one year left to live. But that was three years ago – and director Ben Berman's initial plan to profile the last months of a dying performer begins to fade to a doubtful scepticism as more time passes, and shines a spotlight on the growing number of people who think it's an elaborate joke.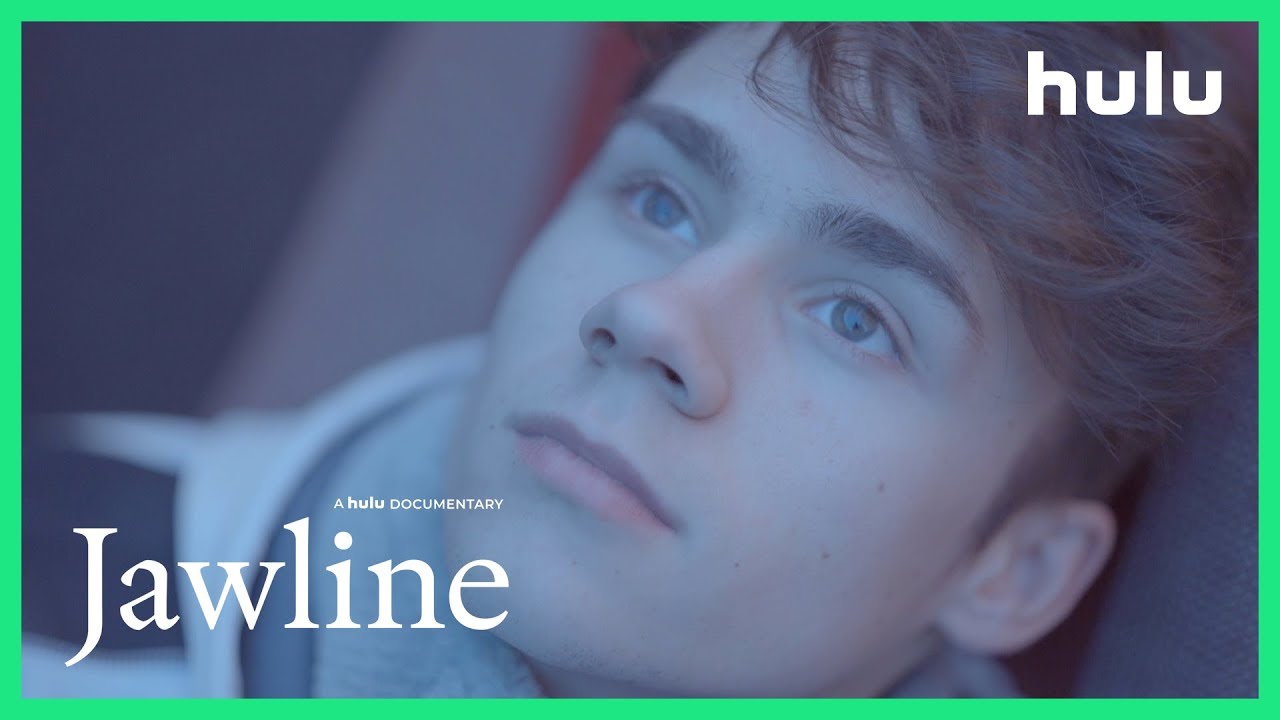 'Jawline' - a documentary following 16 yr old American Austyn Tester, a vlogger who is part of the online community of broadcasters who stream live to their friends and fans. Now I've just worked out that the Matrix trilogy is older than these young trailblazers, and the features of oversharing, duck lips and insomnia from screen addiction is a reality for these. It may be a way of connection, or forging bonds across the world, but what do they have to sacrifice for longevity in a frivolous, jaded fan?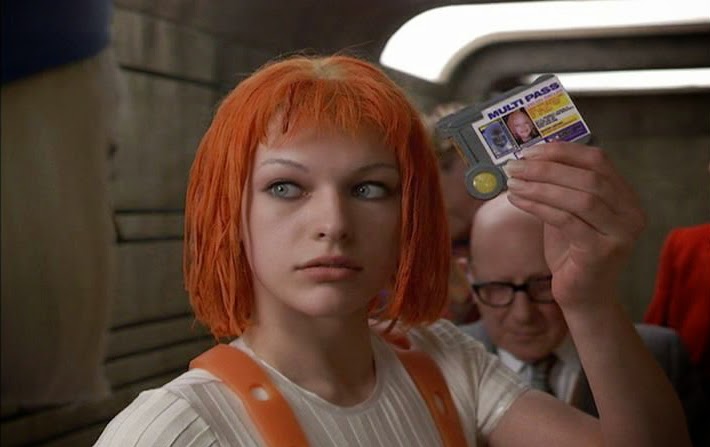 Can't escape taxes – or death, in this instance, and young survivors of freak accidents still get swept up in their untimely (but satisfyingly schadenfreude) demise in this series. Four Final Destination movies arrive August 1 (2000 to 2009). Can't go past Bruce Willis, Gary Oldman and Milla Jovovich in 'The Fifth Element', and there are also more Star Trek movies than I'd ever heard of, although these stop with Star Trek: Nemesis (2002) with Patrick Stewart as Capt.
Leaving Hulu:
Arbitrage – Millionaire Robert Miller flees a car accident scene and stays one steps ahead of the police while negotiating a business merger. Under the radar 'Rounders' as young poker plater Matt Damon jumps back into gambling and cards as a last-ditch effort to help out his recently paroled mate (Edward Norton), and last pick, 'Emperor' at the end of WWII, General Bonner Fellers is called to Japan to investigate the actions of Emperor Hirohito, to determine if he should be put to death as a war criminal.
------
So that's August on Hulu. Something there for everyone!
August Schedule:
Here's a list of everything that's coming to Hulu in August. Content highlighted above shown in bold below.
Available August 1
Heartland: Complete Season 11 (Kew Media)
Pure: Complete Season 2 (WGN)
Unikitty: Complete Season 1B (Cartoon Network)
A Viking Saga: The Darkest Day (2013)
Alien vs. Predator (2004)
American Heart (1993)
Baby Boom (1987)
Big Fish (2003)
The Brady Bunch Movie (1995)
A Very Brady Sequel (1996)
Bulletproof Monk (2003)
Cats & Dogs (2001)
Chinese Box (1997)
The Color Purple (1985)
Confessions of a Dangerous Mind (2002)
The Crocodile Hunter: Collision Course (2002)
The Cutting Edge (1992)
The Cutting Edge: Going for the Gold (2006)
Dances with Wolves (1990)
Das Boot (1981)
Double Impact (1991)
Down in the Delta (1998)
Drumline (2002)
Eight Men Out (1988)
The Fifth Element (1997)
Final Destination (2000)
Final Destination 2 (2003)
Final Destination 3 (2006)
The Final Destination (2009)
Four Weddings and a Funeral (1994)
Furry Vengeance (2010)
Good Advice (2001)
Hackers (1995)
The Hunchback of Notre Dame (1923)
Idiocracy (2006)
Indecent Proposal (1993)
Ingenious (2009)
Jeepers Creepers 2 (2003)
John Grisham's The Rainmaker (1997)
Kama Sutra (1997)
Man on a Ledge (2012)
Marley and Me: the Puppy Years (2010)
Meet the Parents (2000)
Mr. Magorium's Wonder Emporium (2007)
My Bloody Valentine (1981)
The Pink Panther (2006)
The Pink Panther 2 (2009)
Rat Race (2001)
Repentance (2013)
Robin Hood: Men in Tights (1993)
Rosemary's Baby (1968)
Rushmore (1998)
Seven (1995)
Shivers (1975)
Snake Eyes (1998)
Spider-Man 3 (2007)
Star Trek: The Motion Picture (1979)
Star Trek II: The Wrath of Khan (1982)
Star Trek III: The Search for Spock (1984)
Star Trek IV: The Voyage Home (1986)
Star Trek V: The Final Frontier (1989)
Star Trek VI: The Undiscovered Country (1991)
Star Trek VIII: First Contact (1996)
Star Trek IX: Insurrection (1998)
Star Trek: Nemesis (2002)
Stargate (1994)
Step Up (2006)
The Terminator (1984)
The Transporter (2002)
Throw Momma from the Train (1987)
Tracker (2011)
Urban Cowboy (1980)
White Men Can't Jump (1992)
Zookeeper (2011)
August 2
Into The Dark: School Spirit: Episode 11 Premiere (Hulu Original)
Rick Steves' Cruising the Mediterranean: Special (PBS)
Anger Management (2003)
Non-Fiction (2019)
August 5
The Kleptocrats (2018)
August 6
Apollo: Mission to the Moon: Special (National Geographic)
Attack on Titan: Complete Season 3A (Funimation)
Bachelor in Paradise: Season 6 premiere (ABC)
Plus One (2018)
Swan Princess: Kingdom of Music (2017)
The Swan Princess: Kingdom of Music (2019)
August 7
The Armstrong Tapes: Special (National Geographic)
August 8
Apollo: Back to the Moon: Special (National Geographic)
BH90210: Series Premiere (FOX)
Mortdecai (2015)
August 9
The Beach Bum (2019)
August 11
AWOL (2016)
August 13
Sharkfest: Special (National Geographic)
Andy Irons: Kissed by Gods (2019)
August 15
Dogman (2019)
Own the Sky (2018)
Rattlesnakes (2018)
Smoke Signals (1998)
The Actors (2003)
Zoo-Head (2018)
August 16
Find Me In Paris: Complete Season 2 (Hulu Original)
The Amazing Johnathan Documentary: Documentary Premiere (Hulu Original)
August 18
The Bookshop (2018)
August 20
The Layover (2017)
August 21
This Way Up: Complete Season 1 (Merman)
August 22
A Simple Favor (2018)
Hail, Satan (2019)
August 23
Jawline: Documentary Premiere (Hulu Original)
Mission: Impossible – Fallout (2018)
Operation Finale (2018)
August 24
Mapplethorpe (2018)
August 25
Wicked Tuna: Complete Season 5 (National Geographic)
August 26
Captain Fantastic (2016)
August 27
Mom: Complete Season 6 (CBS)
The Lincoln Lawyer (2011)
August 28
How to Train Your Dragon: The Hidden World (2018)
August 29
The Son: Complete Season 2 (AMC)
Body at Brighton Rock (2019)
August 30
Four of a Kind: Complete Season 1 (TV Tokyo)
Gameface: Complete Season 2 (All3 Media)
Gintama: Complete Season 1 (TV Tokyo)
S.W.A.T.: Complete Season 2 (CBS)
Leaving Hulu in August:
Leaving August 31
Along Came a Spider (2001)
American Loser (2007)
American Psycho (2000)
AntiHuman (2017)
Antitrust (2001)
Arbitrage (2012)
Battle Ground (2013)
Behind Enemy Line (2001)
Blaze You Out (2013)
Body of Evidence (1993)
Brown Sugar (2002)
Cecil B. Demented (2000)
Chuck & Buck (2000)
Cougars, Inc. (2011)
Dante's Peak (1997)
Deuce Bigalow: Male Gigolo (1999)
Dysfunktional Family (2003)
Emperor (2012)
Existenz (1999)
Fluke (1995)
Godsend (2004)
Hard Candy (2006)
Hitman (2007)
Independence Day (1996)
Italian for Beginners (2000)
Jennifer 8 (1992)
Kazaam (1996)
Kinky Boots (2005)
Less Than Zero (1987)
Lost and Delirious (2001)
Minority Report (2002)
Next Day Air (2009)
Not Another Teen Movie (2001)
Planes, Trains and Automobiles (1987)
Point Break (1991)
Poseidon (2006)
Private Parts (1997)
Reservoir Dogs (1992)
Rounders (1998)
Slow Burn (2000)
Spawn (1997)
Still Waiting (2009)
Superbad (2007)
The Surrogate (1995)
Waiting… (2005)
Wargames (1983)
Wonderland (2003)
------
Krystle Shrimpton (Facebook, LinkedIn) is a contributor for Streambly.