Stan: What's New in May 2019
Sean Fang
Sat, 27/04/2019 - 16:46
Another month is nearly here, and with the weather getting even colder in May, it's the perfect season to binge more great content from Stan.
Television:
The headlining new exclusive series for Stan in May is 'Catch-22'. Starring George Clooney and based on the best selling novel by Joseph Heller, 'Catch-22' tells the story of a soldier in World War II who tries to quit the army, only to find that battling the bureaucracy can be more hazardous than battling the enemy. You can stream the entire first season on May 18.
th
Other new noteworthy shows include The Comedy Channel's 'Corporate'. This "darkly funny" series happens at your typical soulless multi-national corporation, where life as a Junior-Executive-in-Training is never easy when you have to deal with a tyrannical CEO, his sycophant lieutenants and a cast of other characters. Stream the first season on May 24.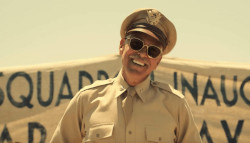 Another Comedy Channel series stars our very own Ronny Chieng in 'International Student'. Set in Australia, it's all about Ronny's adventures navigating university life as an international student, and is based on his real experiences doing exactly the same thing here. Stream the entire first season on May 30.
Those looking for historical dramas should check out Starz's 'The Spanish Princess' (May 6). This mini-series tells the story of Spanish princess Catherine of Aragon, who marries into the English royal family, finding herself in a strange land at a young age, and who has to be clever enough to secure her place in history.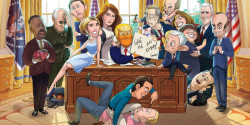 There are some quality shows returning for new seasons too in May. There's season 5 of 'iZombie' (May 3), 'Our Cartoon President' season 2 (May 13) and 'Vida' season 2 (May 23).
Movies, Documentaries:
There's a movie for everyone this May on Stan.
Starting with the bigger and/or more recent releases, Disney's output deal with Stan means Australians will be able to stream 'Christopher Robin' on May 12 ahead of any other subscription streaming platform. The family friendly live-action Winnie-the-Pooh movie is superbly done and is full of great moments for old and new fans of the classic story.
The next bunch of movies are not the most recent but are new enough for those looking for something they haven't seen before.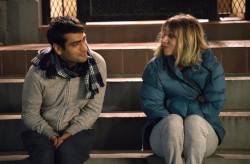 Game Of Thrones's Emilia Clarke stars in the heart touching, tear-jerking 'Me Before You' (May 23), while comedian Kumail Nanjiani stars as himself in 'The Big Sick', in a story that's completely based on his own life and how he met (spoiler) his wife Emily (May 1).
There's touching teen romance in 'Everything, Everything' (May 24), and the criminally underrated 'Logan Lucky' streams on May 22.
For those looking for something "spicy" to heat up the pre-Winter blues, the 'The Story of O' trilogy starts streaming on May 16, while award winner 'Blue Is The Warmest Colour' streams on May 22.
There is also 'Whitney', the musical biographical documentary on the life and music of Whitney Houston and is well worth a watch when it streams on May 12.
------
So that's May on Stan, lots of goodies for everyone as promised.
May Schedule:
Here's a list of everything that's coming to Stan in May. Content highlighted above shown in bold below.
Continuing Series:
Monday: Billions: Season 4; The Spanish Princess: Season 1; Our Cartoon President: Season 2;
Wednesday: The Last O.G.: Season 2; The Bold Type: Season 3;
Friday: A.P. Bio: Season 2 (Finale May 31); iZombie: Season 5; RuPaul's Drag Race: Season 11 (Finale May 31); RuPaul's Drag Race Untucked: Season 11 (Finale May 17); Desus & Mero: Season 1; Ben 10 (2016): Season 3;
Available May 1
The Last O.G.: Season 2, Episode 5
The Bold Type: Season 3, Episode 4
The Big Sick
Geordie Shore: Seasons 14 - 16
The Cake Eaters
May 2
Book Week
Growing Up Gracefully: Season 1
Betty Blue
May 3
A.P. Bio: Season 2, Episode 9
iZombie: Season 5, Episode 1 - Premiere
RuPaul's Drag Race: Season 11, Episode 10
RuPaul's Drag Race Untucked: Season 11, Episode 10
Desus & Mero: Season 1, Episode 11
Ben 10 (2016): Season 3, Episode 13 & 14
The Hunt
May 4
The House
The Wiggles: The Emma and Lachy Show
May 5
Party Pensioners
Hey Arnold: The Jungle Movie
May 6
Billions: Season 4, Episode 8
The Spanish Princess: Season 1, Episode 1 - Premiere
White Reindeer
May 7
David Attenborough's Ant Mountain
Toni Erdmann
May 8
The Last O.G.: Season 2, Episode 6
The Bold Type: Season 3, Episode 5
Summer 1993
May 9
Mother and Son: Season 3 & 4
Just to be Sure
May 10
A.P. Bio: Season 2, Episode 10
iZombie: Season 5, Episode 2
RuPaul's Drag Race: Season 11, Episode 11
RuPaul's Drag Race Untucked: Season 11, Episode 11
Desus & Mero: Season 1, Episode 12
Ben 10 (2016): Season 3, Episode 15 & 16
Just Tattoo Of Us: Season 1
Hunter Street: Season 1
May 11
The Crossing: Season 1
May 12
Christopher Robin
Whitney
May 13
Billions: Season 4, Episode 9
The Spanish Princess: Season 1, Episode 2
Our Cartoon President: Season 2, Episode 1 - Premiere
School of Life
May 14
Idiotsitter: Season 2
The Flight of the Red Balloon
May 15
The Last O.G.: Season 2, Episode 7
The Bold Type: Season 3, Episode 6
The Circle
May 16
Beauty's New Normal
Return of the Hero
The Story of O
The Story of O: Part 2
The Story of O: Part 3
May 17
A.P. Bio: Season 2, Episode 11
iZombie: Season 5, Episode 3
RuPaul's Drag Race: Season 11, Episode 12
RuPaul's Drag Race Untucked: Season 11, Episode 12 -
Final
Desus & Mero: Season 1, Episode 13
Ben 10 (2016): Season 3, Episode 17 & 18
Siesta Key: Season 1
Game Shakers: Season 2
May 18
Catch 22: Season 1 - Premiere
May 19
Rugrats: Season 6
The Wiggles: Duets
Ladies
May 20
Billions: Season 4, Episode 10
The Spanish Princess: Season 1, Episode 3
Our Cartoon President: Season 2, Episode 2
All Eyez On Me
May 21
The Living Universe (Second Earth)
Jealous
May 22
The Last O.G.: Season 2, Episode 8
The Bold Type: Season 3, Episode 7
Logan Lucky
Blue Is The Warmest Colour
May 23
Me Before You
Vida: Season 2 - Premiere
Pulse: Season 1
May 24
A.P. Bio: Season 2, Episode 12
iZombie: Season 5, Episode 4
RuPaul's Drag Race: Season 11, Episode 13
Desus & Mero: Season 1, Episode 14
Ben 10 (2016): Season 3, Episode 19 & 20
Everything, Everything
Corporate: Season 1
May 25
School of Rock: Season 2 & 3
The Brigade
May 26
Mums Gone Wild
Blurt
May 27
Billions: Season 4, Episode 11
The Spanish Princess: Season 1, Episode 4
Our Cartoon President: Season 2, Episode 3
Problemos
May 28
Attenborough's Life that Glows
Gauguin
May 29
The Last O.G.: Season 2, Episode 9
The Bold Type: Season 3, Episode 8
Gifted
The Ex PM: Season 2
May 30
Ronny Chieng International Student: Season 1
Inkmaster: Season 9
May 31
A.P. Bio: Season 2, Episode 13 - Final
iZombie: Season 5, Episode 5
RuPaul's Drag Race: Season 11, Episode 14 - Final
Desus & Mero: Season 1, Episode 15
Fire Island: Season 1
Welcome to the Wayne: Season 1