Stan: What's New For March 26 - April 1, 2019
Sean Fang
Mon, 01/04/2019 - 18:13
So March has gone, and April has come, and because it's the start of a new month, we have plenty of new content arriving on Stan. As per usual, if you want to look ahead to everything that's happening in April on Stan, get yourself to this page.
Television:
Not just plenty of content, but almost too much content to wade through, as Stan has added a whole bunch of new TV content, many from the BBC.
The highlights include the mini-series The Last Post and Southcliffe; the latest season of Red Dwarf; and new series Upstart Crow (seasons 1-2), This Country (seasons 1-2), Inside No. 9 (season 1-4) and the funny The Catherine Tate Show (season 1-3).
Probably the real highlight for me is the BBC period production War & Peace. The six-part mini-series adaptation of Leo Tolstoy's classic novel has been very well received and is the kind of high quality period drama you've come to expect from the BBC.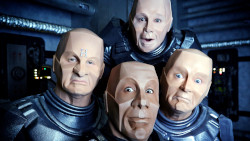 There's even more that I haven't covered (as you can see from the full list of additions below), so there should be something here for everyone.
Binge addicts can now stream the complete series of the music drama series Nashville - all six seasons of this very engrossing show.
And finally, comedy fans have a new season of stand-up in Live at the Apollo.
Movies, Documentaries:
Not quite the same huge list of movie additions as with TV content, but there are more than a few great documentaries that have just been added.
The only notable movie addition though was a great one. The Death of Stalin has a great cast and an even greater storyline, even if some of it has been exaggerated for dramatic effects. The trailer made it look more like a comedy, but as one review noted, it's more chilling than comedic.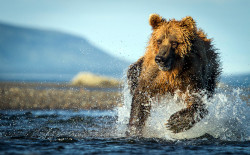 Fans of nature docs have some great choices in the beautiful Blue Planet II, the intense The Hunt, and the innovative Spy in the Wild.
Louis Theroux fans also have something new to watch, including new episodes of Louis Theroux's Weird Weekends and the confronting Louis Theroux: Savile.
Release List:
You can view last week's list here.
Here's the complete list of the new additions to Stan for the week of March 26 - April 1, 2019 (Content highlighted above shown in bold below):
Television:
SMILF - Season 2, Episode 10 (Final)
Black Monday - Season 1, Episode 10 (Final)
Billions - Season 4, Episode 3
Louis Theroux: Savile
This Country - New Series (Season 1-2)
Back - New Series (Season 1)
Frankie - New Series (Season 1)
Nowhere Fast - New Series (Season 1)
Southcliffe - New Mini-series
The Hunt - New Documentary Series
Wild Japan - New Documentary Series
Class - New Series (Season 1)
Wasted - New Series (Season 1)
Inside No. 9 - New Series (Season 1-4)
Spy in the Wild - New Documentary Series
Ripper Street - New Season (Season 5)
Love and Hate Crime - New Series (Season 1)
Louis Theroux's Weird Weekends - New Episodes
Will & Grace - Season 2, Episode 17
A.P. Bio - Season 2, Episode 4
RuPaul's Drag Race - Season 11, Episode 5
RuPaul's Drag Race: Untucked - Season 11, Episode 5
Desus & Mero - Season 1, Episode 6
Nashville - Complete Series
War & Peace - New Mini-series
Shark - New Documentary Series
Red Dwarf - New Season (Season 12)
The Catherine Tate Show - New Series (Season 1-3)
Catherine Tate's Nan: Specials
Blue Planet II
Call the Midwife - New Season (Season 6)
Miracle Workers - Season 1, Episode 7
The Interceptor - New Mini-series
Upstart Crow - New Series (Season 1-2)
Live at the Apollo - New Season (Season 13)
One Deadly Weekend in America - New Documentary Series
The Last Post - New Mini-series
Bite Club - New Series (Season 1
Australia with Simon Reeve - New Documentary Series
Unforgotten - New Season (Season 2)
Movies, Documentaries:
The Death of Stalin
The Tourist
Tragedy Girls
Child Of God
Shelter
Aroused By Gymnopedies