Apple Enters Streaming Market with Apple TV+
Sean Fang
Tue, 26/03/2019 - 16:52
Apple has used a star-studded launch event featuring the likes of Oprah Winfrey, Reese Witherspoon, Steven Spielberg, Jason Momoa, Steve Carell to announce its own video subscription service, dubbed Apple TV+.
The subscription platform, which has yet to be priced, will only feature original content produced by Apple and will not feature third party content. This means that the new service would not directly compete with the likes of Netflix and Amazon, but would offer content not found anywhere else. The announced original content includes a new series from master director Steven Spielberg called 'Amazing Stories'; 'The Morning Show' starring Jenifer Aniston, Reese Witherspoon and Steve Carell; and 'See', a new drama from "Aquaman" himself Jason Momoa and Luke Cage's Alfre Woodard who play characters that live in a future where the human race has lost its sense of sight.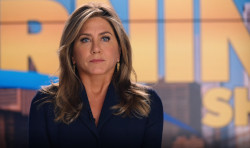 Sara Bareilles and J.J. Abrams also introduced a romantic comedy called 'Little Voice', while Kumail Nanjiani helped to launch his show 'Little America', which will feature stories about immigrants in America.
Oprah Winfrey, the last star to take the stage, announced two documentaries that will be premiering on the platform.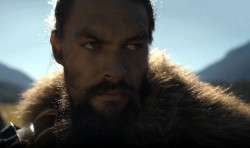 While Apple used the event to announce that the Apple TV app will be coming to non-Apple devices soon, including smart TVs from Samsung, Vizio, Sony and LG, and streaming devices including the Roku and Amazon's Fire TV, those using Android devices or Windows PCs will likely miss out on access through a native app or through a browser.
Apple has set a U.S. "fall" launch date for the ad-free Apple TV+ service, which means a Spring debut possibly for the Australian market, as well as nearly 100 other markets around the world in which Apple TV+ will be made available.