Netflix Australia: What's New in March 2019
Sean Fang
Sat, 23/02/2019 - 14:32
Autumn is nearly upon us, and you have to admit that out of all the seasons, this one is perhaps the most pleasant (both temperature wise, and scenic wise). Of course, just because the great outdoors is calling out to you, it doesn't mean you should heed that call and ignore your Netflix watching duties. Not when so much good content will be coming our way in March.
Television:
I try to make it a game to guess which of Netflix's upcoming original series will be the one everyone is talking about on the socials. But because I only have a couple of trailers and Netflix's PR spin to go by, it can be very much hit and miss (mostly miss). I think I picked 'Russian Doll' as the "hit of the months" last month, and I guess this would count as one of my "hits".
For March though, I'm going to pick 'The Order', only because it reminds me of the video game of the same/similar name - and both deal with the supernatural world, and in particular, werewolves. The story centers on a college student who, in a bid to seek revenge for the untimely death of his mother, joins a secret society called, you guessed it, The Order and discovers the existence of a war between werewolves and practitioners of dark magic. Horror and fantasy combined with some tense drama are then in order. You can stream the entire first season starting on March 7.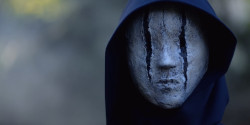 You gotta love anthologies, and what better than an 18 episode NSFW animated anthology series with the title 'Love, Death & Robots'. Produced by Hollywood legends David Fincher ('Fight Club') and Tim Miller ('Deadpool'), you know you'll be in for a saucy, violent and sci-fi treat. Stream it starting March 15.
Lots of returning series in March too, with new seasons of 'Queer Eye' (season 3 - March 15); 'Santa Clarita Diet' (season 3 - March 29); 'Peaky Blinders' (season 4 - March 21); and the last ever season of 'Suits' that featured fans favourite character Rachel Zane, of course played by Meghan Markle, now the Duchess of Sussex - stream season 7 of 'Suits' on March 29.
If you love a comedy special, then look no further than 'Amy Schumer Growing' (March 19).
Movies:
I remember a time when the idea of a Netflix original movie was met with derision and confusion. Now, it seems every month we're getting some high-quality production directed by and starring a Hollywood heavyweight, and all of it out of the blue in very typical Netflix fashion.
And just like that, we have a new movie starring Oscar winner Ben Affleck, Star War's Oscar Isaac and directed by promising new director J. C. Chandor, who previously worked with Oscar Isaac on the fantastic 'A Most Violent Year'. 'Triple Frontier' sees the story of five former military veterans who, seeing the injustice of their current financial situation, decide to use their skills to rob a South American drug lord. Chaos ensues, to no one's surprise. You can stream 'Triple Frontier' on March 13.
Comedies about notorious bands are a genre on its own, and the biographical comedy-drama 'The Dirt' (March 22) about the band Mötley Crüe looks like it has the goods.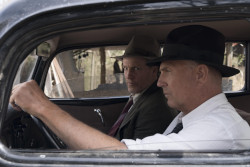 Or how about 'The Highwaymen' (March 29), a movie about infamous crime couple Bonnie and Clyde, but from the perspective of the law and of the two Texas Rangers tasked with apprehending them. Stars Kevin Costner and Woody Harrelson and directed by John Lee Hancock ('Saving Mr. Banks').
While Netflix originals are increasingly becoming the main draw for the platform, movies from third-party studios are still being added in great numbers every month. For March, the highlight for me has to be harrowing 'Hereditary' starring our very own Toni Collette. It's one of the best horror films in recent times, tapping into the unique terror associated with inherited mental illness. Stream 'Hereditary' starting on March 5.
Anne Hathaway stars in the funny and smart 'Colossal' (March 1), which on the surface looks like a monster film, but there's more to it beneath its skin.
While the last two films are not exactly crowd favourites, there's no denying that label for 'Despicable Me 3' (March 20), as we catch up again with Gru and his adorable/despicable minions for more adventures. It's not as good as the previous two movies, for sure, but that doesn't mean it isn't entertaining.
There's always time for a classic, and March brings some big movies, many from maestro Steven Spielberg, including 'Jurassic Park Trilogy' (March 1); the sublime "Schindler's List" (March 12); and one of his more recent, but not lesser in quality, Lincoln (March 23).
And finally, you might want to check out George Clooney's 'The Descendants' (March 10), which while focusing on an extended family's decision to sell or keep a valuable parcel of land on the Hawaiian island of Kauai, but is more about dealing with loss and learning to move on.
Documentaries:
There's nothing better than a good doco, and there are three great ones coming to Netflix in March.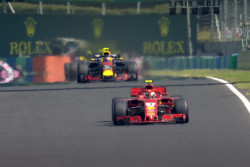 From the intensity of the trailer, you can tell that 'Formula 1: Drive to Survive' (March 8) will be a hell of an adrenaline ride as a documentary crew follows the families, the teams and the drivers themselves in one glorious F1 season. A must for fans of sports documentaries.
Another sports documentary, but with a bit comedic lean, is 'Losers' (March 1), about English football minnows Torquay United and their miraculous survival from relegation in the 1986/1987 season, on goal difference, and with help from Bryn the police dog. You can't make it up!
Another comedic documentary arrives in the form of 'The Legend of Cocaine Island' (March 29), which earned a lot of praise after its showing at the 2018 Tribeca Film Festival. In another "you couldn't make it up" story featuring a desperate man, a group of misfits and rumours of a buried treasure (of $2 million worth of cocaine, no less), this one looks like great fun.
------
So that's March then, some pretty good stuff, eh?
March Schedule:
Here's a list of everything that's coming to March in February. Content highlighted above shown in bold below.
ORIGINAL SERIES
Northern Rescue (1/3/2019)
Cricket Fever: Mumbai Indians (1/3/2019)
The Order (7/3/2019)
Shadow (8/3/2019)
Immortals (8/3/2019)
After Life (8/3/2019)
Formula 1: Drive to Survive (8/3/2019)
Bangkok Love Stories: Hey You! (8/3/2019)
Bangkok Love Stories: Innocence (8/3/2019)
Terrace House: Opening New Doors: Part 6 (12/3/2019)
Love, Death & Robots (15/3/2019)
Turn Up Charlie (15/3/2019)
Las muñecas de la mafia: Season 2 (15/3/2019)
If I Hadn't Met You (15/3/2019)
Queer Eye: Season 3 (15/3/2019)
Green Door (16/3/2019)
Carlo & Malik (22/3/2019)
Delhi Crime (22/3/2019)
Historia de un crimen: Colosio (22/3/2019)
Most Beautiful Thing (22/3/2019)
Selling Sunset (22/3/2019)
Ainori Love Wagon: Asian Journey: Season 2 (28/3/2019)
Santa Clarita Diet: Season 3 (29/3/2019)
Osmosis (29/3/2019)
Traitors (29/3/2019)
El sabor de las margaritas (31/3/2019)
Trailer Park Boys: The Animated Series (31/3/2019)
On My Block: Season 2 (coming in March)
NETFLIX WEEKLY SERIES
Star Trek: Discovery (1/3/2019)
Romance is a Bonus Book (2/3/2019)
Patriot Act with Hasan Minhaj: Volume 2 (3/3/2019)
NETFLIX FILM
The Boy Who Harnessed the Wind (1/3/2019) - United States
River's Edge (1/3/2019) - Japan
Your Son (1/3/2019) - Spain
Budapest (1/3/2019) - France
Lady J (8/3/2019) - France
Juanita (8/3/2019) - United States
Walk. Ride. Rodeo. (8/3/2019) - United States
Triple Frontier (13/3/2019) - United States
Dry Martina (15/3/2019) - Argentina
Paskal (15/3/2019)- Malaysia
Burn Out (15/3/2019) - France
Mirage (22/3/2019) - Spain
The Dirt (22/3/2019) - United States
15 August (29/3/2019) - India
Bayoneta (29/3/2019) - Mexico
The Highwaymen (29/3/2019) - United States
ORIGINAL COMEDY
Jimmy Carr: The Best of Ultimate Gold Greatest Hits (12/3/2019)
Amy Schumer Growing (19/3/2019)
Nate Bargatze: The Tennessee Kid (26/3/2019)
ORIGINAL DOCUMENTARY
Losers (1/3/2019)
Antoine Griezmann: The Making of a Legend (21/3/2019)
ReMastered: The Miami Showband Massacre (22/3/2019)
The Legend of Cocaine Island (29/3/2019)
NETFLIX KIDS AND FAMILY
Larva Island: Season 2 (1/3/2019)
YooHoo to the Rescue (15/3/2019)
Robozuna: Season 2 (15/3/2019)
Charlie's Colorforms City (22/3/2019)
HIGHLIGHTS
Jurassic Park Trilogy (1/3/2019)
Mamma Mia! (1/3/2019)
Tooth Fairy (1/3/2019)
Friends with Benefits (1/3/2019)
Just Go With It (1/3/2019)
Annabelle (1/3/2019)
Cloudy with a Chance of Meatballs (1/3/2019)
Hitch (1/3/2019)
Soul Surfer (1/3/2019)
Bad Teacher (1/3/2019)
District 9 (1/3/2019)
Hancock (1/3/2019)
Fast & Furious 6 (1/3/2019)
Johnny English (1/3/2019)
Johnny English Reborn (1/3/2019)
The Scorpion King (1/3/2019)
The Purge (1/3/2019)
Young Adult (1/3/2019)
Blade Runner: Theatrical Cut (1/3/2019)
You Don't Mess with the Zohan (1/3/2019)
Colossal (1/3/2019)
This Means War (3/3/2019)
Hereditary (5/3/2019)
The Mummy (6/3/2019)
Goosebumps (6/3/2019)
Sex Tape (9/3/2019)
In a Relationship (9/3/2019)
The Descendants (10/3/2019)
Schindler's List (12/3/2019)
Despicable Me 2 (12/3/2019)
Tully (12/3/2019)
Cloudy with a Chance of Meatballs 2 (15/3/2019)
Despicable Me 3 (20/3/2019)
Jackie (20/3/2019)
Peaky Blinders: Season 4 (21/3/2019)
The Three Stooges (23/3/2019)
Lincoln (23/3/2019)
The Great Gatsby (23/3/2019)
White House Down (25/3/2019)
Grown Ups 2 (25/3/2019)
Don't Breathe (28/3/2019)
Baywatch (28/3/2019)
London Has Fallen (29/3/2019)
How to Get Away With Murder: Season 4 (29/3/2019)
Suits: Season 7 New Episodes (29/2/2019)
Z Nation: Season 4 (30/3/2019)
Surf's Up (31/3/2019)