Stan: What's New For February 5 - 11, 2019
Sean Fang
Mon, 11/02/2019 - 17:57
Summer is ending, the TV season is starting again, and things are starting to get interesting again over at Stan with a huge list of new additions as you can see below.
Television:
For those that don't want to get a VPN and get access to Hulu, you can enjoy some of Hulu's hit shows right here on Stan, starting with the complete first season of PEN15 (that's pronounced pen-fifteen, you pervert). Set way back in the year 2000, this high school coming of age comedy is everything you would expect, other than the fact that the two stars of the show are already in their 20s and 30s.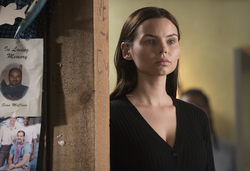 Another American show that you might not have heard of unless you've been watching the ad-supported version of Hulu and paying attention to the promos is Siren, a modern retelling of the mermaid myth.
I have to put my hands up and admit that I wasn't aware of the American family drama series The Fosters. It tells the story of a foster home run by a lesbian couple, and the kids that they go on to help. You can stream the complete series of 'The Fosters', all five seasons of the award-winning television show right now on Stan.
And returning for its 5th season is Ray Donovan.
Movies, Documentaries:
This is one movie that you probably missed, but should definitely give a try if you like a political drama that tests important social issues. In the case of Miss Sloane, it's gun rights in the United States, and Jessica Chastain stars opposite a powerful cast including John Lithgow and Sam Waterston. Highly recommended.
Those interested in classics should check out the Sheen/Estevez sibling comedy Men At Work, and Harrison Ford kicking ass/arse in Air Force One. Then there's Déjà Vu, which starts off predictably as one genre, and then switches completely in the middle - interesting for this fact alone!
Documentary fans should check out The Valkyrie Legacy, a companion doc to the Tom Cruise war drama Valkyrie; and Zero Days, from master documentary maker Alex Gibney ('Enron: The Smartest Guys in the Room') on the malicious computer worm Stuxnet that took cyber warfare to the next level.
Release List:
Here's the complete list of the new additions to Stan for the week of February 5 - 11, 2019 (Content highlighted above shown in bold below):
Television:
SMILF - Season 1, Episode 3
Black Monday - Season 1, Episode 3
PEN15 - New Series (Season 1)
RuPaul's Drag Race: All Stars - Season 4, Episode 9
Will & Grace - Season 2, Episode 10
Ray Donovan - New Season (Season 5)
The Fosters - Complete Series (Season 1 - 6)
All American - Season 1, Episode 12
Siren - New Series (Season 1)
I Am The Night - Season 1, Episode 2
The Circus - Season 4, Episode 2
Movies, Documentaries:
Men At Work
The Last House On The Left (1972)
Darkland
Déjà Vu
S.F.W.
Personal Velocity
The Gravedancers
Zero Days
Noel
The Texas Chainsaw Massacre 2
The Valkyrie Legacy
Death Wish 2
Death Wish 3
Death Wish 4: The Crackdown
Death Wish V: The Face of Death
Miss Sloane
Red Dog: True Blue
Carrington
Killer's Kiss
Eastern Boys
Needful Things
Chattahoochee
Dressed To Kill
Tabu
Air Force One
Married Life
Grace Unplugged
Posse
The Poughkeepsie Tapes
Loveless