Hulu: What's New in January 2019
Sean Fang
Mon, 31/12/2018 - 17:53
It's a new year on Hulu, and with Disney acquiring Fox's share in the streaming platform to add to their own, it could be a big, monumental year for the platform. But before we get to all this, there's the small matter of previewing what's going to be happening in January.
To watch Hulu here in Australia, you'll need a geo-unblocking service, which also allows you to access all the latest TV shows and movies on Hulu. There are many geo-unblocking services, but with increased scrutiny, we can only recommend one particular service, and you can read about it all here. The same subscription also allows you to sign up to and watch US Netflix, and dozens of other streaming services from around the world.
And as a reminder, there are lots of shows not listed below that are still continuing to air weekly new episodes, or returning from mid-season breaks (such as season 2 of the 'The Orville' and the mid-season return of shows like 'This Is Us' season 3). The preview and listings below are only for brand new content and new season premiers.
Television:
Lots of shows will be returning from their brief winter hiatus, but there are also some new complete seasons of joining Hulu in January. The highly rated (and for good reason) 'Atlanta' returns with the complete season 2 ready for streaming on January 1 (those of us in Australia might have already watched the season via SBS On Demand though). The hit series's second season is interestingly titled 'Robbin' Season", and as to why it's called that, all will be explained in this sometimes surreal, often super smart, and always entertaining comedy series about Atlanta, its music scene and much, much more.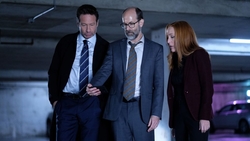 Hulu Original 'Future Man' returns with the complete season 2 streaming on January 11, following the further time travelling adventures of Josh, Wolf, and Tiger.
And you might have already streamed season 11 on an episode by episode basis, but the latest (and last?) season of 'The X-Files' can now be streamed in its entirety starting January 3. More Fox-y and Dana-y adventures, plus the return of a few favourites from the show's past, for those still following the show 24 years (!) after its initial debut.
Movies, Documentaries:
Looking forward to Hulu's movie additions in January, those looking to host a movie marathon might consider the 'Lethal Weapon Quadrilogy' (January 1), especially now that Mel Gibson has been rehabilitated. Some of the best, kick-ass action movies that the late 80's and early 90's had to offer, to be honest. Action not quite your thing? How about teen angst with a hint of vampires? Stream the 'Twilight Pentalogy' (that's all 5 movies), also starting January 1.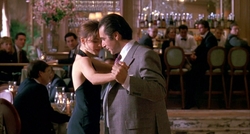 Classic movies available in January include the likes of 'Rain Man' and 'Scent of a Woman', featuring a strong, hamming performance by Al Pacino.
Documentary fans should check out Michael Moore's 'Capitalism: A Love Story' (January 1), and there's a bunch of new content coming from the History Channel and A&E including, randomly chosen, 'JFK Declassified: Tracking Oswald' and 'The Menendez Murders: Erik Tells All'.
Leaving Hulu:
As usual, there are some pretty good stuff leaving Hulu as well. Luckily, they're leaving at the end of the month, so you still have time to check out titles like '28 Days Later', 'Jerry Maguire' and 'Reservoir Dogs'.
------
Now that's a nice way to start the year, isn't it? See you next month/year!
January Schedule:
Here's a list of everything that's coming to Hulu in January. Content highlighted above shown in bold below.
Available January 1
54 (1998)
10 Years (2011)
2 Days in the Valley (1996)
9 to 5 (1980)
Atlanta: Complete Season 2 (FX)
Alvin & The Chipmunks Meet Frankenstein (1999)
Alvin & The Chipmunks Meet the Wolfman (2000)
Antz (1998)
Babe (1995)
Bad Girls (1994)
Bangkok Dangerous (2008)
Basic Instinct (1992)
Beetlejuice (1988)
Beowulf (2007)
Bill & Ted's Bogus Journey (1991)
Bill & Ted's Excellent Adventure (1989)
The Brady Bunch Movie (1995)
Cake (2006)
Capitalism: A Love Story (2010)
A Charlie Brown Valentine (2002)
Chicken Run (2000)
Children of the Corn (2009)
Chinatown (1974)
The Chaperone (2011)
The Colony (2013)
Cujo (1983)
Curious George: A Very Monkey Christmas (2009)
The Dead Zone (1983)
Deja Vu (2006)
Destiny Turns on the Radio (1995)
The Detectorists: Complete Season 3 (DRG)
Dirty Pretty Things (2002)
Dot.: Complete Season 2B (Universal Kids)
Double Team (1997)
East is East (1999)
Extraction (2015)
Fifteen and Pregnant (1998)
Finding Neverland (2004)
Firstborn (1984)
Flight 7500 (2014)
Fly Me to the Moon (2008)
The Foot Fist Way (2008)
The Forgotten (2004)
For a Few Dollars More (1967)
Forces of Nature (1999)
Friday Night Lights (2004)
Gentlemen Prefer Blondes (1953)
The German Doctor (2013)
Gimme Shelter (2014)
Girl in Progress (2012)
Girl in the Bunker (2018)
Girls Just Want to Have Fun (1985)
Gods and Monsters (1998)
The Golden Compass (2007)
Grizzly Man (2005)
Happy New Year, Charlie Brown (1986)
He Got Game (1998)
Heathers (1989)
Hellraiser (1987)
Hot Pursuit (1987)
I Am Elizabeth Smart (2017)
I Want a Dog for Christmas, Charlie Brown (2003)
In A World… (2013)
Inside Out (2011)
Into The West (1992)
Kickboxer (1989)
Kirk Cameron's Saving Christmas (2014)
Kiss of the Dragon (2001)
The Last Boy Scout (1991)
The Last Knights (2015)
Legendary (2010)
Lethal Weapon (1987)
Lethal Weapon 2 (1989)
Lethal Weapon 3 (1992)
Lethal Weapon 4 (1998)
The Limey (1999)
Love Actually (2003)
Maximum Security (1990)
Message in a Bottle (1999)
Mimic (1997)
Mud (2013)
The Neverending Story (1984)
The Neverending Story II: The Next Chapter (1991)
New York Minute (2004)
No Holds Barred (1989)
Nothing Like the Holidays (2009)
The Other Man (2008)
The Others (2001)
Patch Adams (1998)
Payback (1999)
Penelope (2008)
Pet Sematary (1989)
Pet Sematary II (1992)
The Phantom (1996)
Pride (2007)
Prince of Egypt (1998)
Rain Man (1988)
Renoir (2013)
Rent (2005)
The Resident (2012)
The Reunion (2011)
Revolutionary Road (2008)
Right at your Door (2007)
Road to El Dorado (2000)
Romy and Michele's High School Reunion (1997)
Ron White: A Little Unprofessional (2012)
The Running Man (1987)
Sabrina (1995)
Saints & Sinners: Complete Seasons 1-3 (Bounce TV)
Scent of a Woman (1992)
Shattered (2007)
Shirley Valentine (1989)
Shrek (2001)
A Simple Plan (1998)
Skipped Parts (2001)
Sliver (1993)
Stephen King's Graveyard Shift (1990)
Stephen King's Silver Bullet (1985)
Stephen King's Thinner (1996)
Stone (2010)
Surf's Up (2007)
Surf's Up 2: Wave Mania (2017)
Tangerines (2015)
Teaching Mrs. Tingle (1999)
This is America, Charlie Brown: The Mayflower Voyagers (1988)
To Grandmother's House We Go (1992)
Total Recall (1990)
True Grit (1969)
Twilight (2008)
The Twilight Saga: New Moon (2009)
The Twilight Saga: Eclipse (2010)
The Twilight Saga: Breaking Dawn Part 1 (2011)
The Twilight Saga: Breaking Dawn Part 2 (2012)
The Two Jakes (1990)
The Virgin Suicides (2000)
The Voices (2015)
A Walk to Remember (2002)
We are Marshall (2006)
The Weather Man (2005)
What's Cooking? (2000)
X Company: Complete Seasons 2&3 (Sony)
Yours, Mine & Ours (2005)
Zathura: A Space Adventure (2005)
January 2
Drinking Buddies (2013)
January 3
Support the Girls (2018)
The Unicorn (2018)
The X-Files: Complete Season 11 (FOX)
January 4
Sherlock Gnomes (2018)
January 5
Annihilation (2018)
The Overnight (2015)
January 6
Disaster Movie (2008)
January 7
Lodge 49: Complete Season 1 (AMC)
January 8
Alright Now (2018)
The Commuter (2018)
The Last Airbender (2010)
January 10
Kusama – Infinity (2018)
January 11
Future Man: Complete Season 2 (Hulu Original)
January 12
Burden of Truth: Complete Season 1
January 14
Forever My Girl (2018)
January 15
Another Time (2018)
The Snapper (1993)
Walking with the Enemy (2013)
January 16
You, Me and Dupree (2006)
January 17
Basilisk: The Ouka Ninja Scrolls (Dubs): Complete Season 1 (Crunchyroll)
O (Othello) (2006)
January 18
90 Day Fiancé: Happily Ever After?: Complete Season 2 (TLC)
Alone: Complete Season 4 (History Channel)
America's Book of Secrets: Complete Season 3 (History Channel)
American Pickers: Complete Season 10 (History Channel)
An American Murder Mystery: The Staircase: Complete Season 1 (IDTV)
Beyond Scared Straight: Complete Season 3 (A&E)
Brockmire: Complete Season 2 (IFC)
Butterfly: Complete Season 1 (ITV)
Casey Anthony: An American Murder Mystery: Complete Season 1 (IDTV)
Cities of the Underworld: Complete Season 3 (History Channel)
Dance Moms: Complete Season 7 (Lifetime)
Disappeared: Complete Season 8 (IDTV)
Dr. Pimple Popper: Special (TLC)
Finding Escobar's Millions: Complete Season 1 (Discovery)
Forged in Fire: Knife or Death: Complete season 1 (History Channel)
Found: Complete Season 1 (History Channel)
Four Weddings: Complete Season 9 (TLC)
Giada in Italy: Complete Season 2 (Food Network)
Hanger 1: The UFO Files: Complete Season 1 and 2 (History Channel)
Homicide Hunter: Complete Season 7 (IDTV)
JFK Declassified: Tracking Oswald: Complete Season 1 (History Channel)
Leah Remini: It's All Relative: Complete Seasons 1 and 2 (TLC)
Married at First Sight: Complete Season 6 (Lifetime)
The Menendez Murders: Erik Tells All: Complete Season 1 (A&E)
My 600 lb. Life: Complete Seasons 5 and 6 (TLC)
Natalie Wood: An American Murder Mystery: Special (IDTV)
Nightwatch: Complete Season 4 (A&E)
Nostradamus Effect: Complete Season 1 (History Channel)
Project Runway All Stars: Complete Season 6 (Lifetime)
Spring Baking Championship: Complete Seasons 2 and 3 (Food Network)
Swamp People: Complete Seasons 6 and 7 (History Channel)
The Tesla Files: Complete Season 1 (History Channel)
Worst Cooks in America: Complete Season 10 (Food Network)
January 20
The Vatican Tapes (2015)
January 21
Stella's Last Weekend (2018)
The Pagan King (2018)
January 26
Darling in the Franxx (Dubs): Complete Season 1 (Crunchyroll)
January 28
Rent: Special (FOX)
Cruise (2018)
January 31
Bad Reputation (2018)
Love Gilda (2018)
Leaving Hulu in January:
Leaving January 31
2001 Maniacs (2005)
28 Days Later (2003)
A Fistful of Dynamite (1972)
Ace Ventura: Pet Detective (1994)
Ace Ventura: When Nature Calls (1995)
Afternoon Delight (2013)
Alice (1990)
Amelie (2001)
An Eye for an Eye (1966)
Bachelor Party (1984)
Borgman (2013)
Candyman 3: Day of the Dead (1999)
Comic Book Villains (2002)
Death Wish (1974)
Desperate Hours (1990)
Dysfunktional Family (2003)
Ever After: A Cinderella Story (1998)
Existenz (1999)
Fire with Fire (2012)
Four Rooms (1995)
Gloria (2014)
Guns of the Magnificent Seven (1969)
Happy Christmas (2014)
Hostel (2006)
Hostel 2 (2007)
Italian for Beginners (2000)
Jane Eyre (1996)
Jerry Maguire (1996)
K2 (1991)
Kill Me Again (1989)
Like Water (2012)
Little Black Book (2004)
Little Odessa (1994)
Made (2001)
Map of the Human Heart (1992)
Never Back Down (2008)
Night Moves (2014)
Phantoms (1998)
Pleasantville (1998)
Reservoir Dogs (1992)
Searching for Bobby Fischer (1993)
Searching for Sugar Man (2012)
Serendipity (2001)
Starship (1997)
Supercop (1996)
Teen Wolf (1985)
Teen Wolf Too (19787)
Up in the Air (2009)
Winter's Bone (2010)
Wonderland (2003)