Stan: What's New in January 2019
Sean Fang
Sun, 30/12/2018 - 21:04
If Stan's New Year Resolution was to provide more awesome content for its subscribers, then it looks like they're going to make it stick, as the first month of a brand new year brings lots of television, movie and documentary goodies.
Television:
January is the start of the Australian TV season, and also the mid-season re-start in the U.S., and so some premiers won't be unexpected.
In 'Bloom', Stan has created another Australian series, this time a mystery series with a distinct sci-fi flavour. 'Bloom' is set in a country town devastated by a flood, only for a new mysterious plant to appear that apparently has the ability to restore youth. You can watch the complete first season on New Year's Day.
Shows like 'GLOW', 'Fresh off the Boat' and 'Stranger Things' has raised interest in all things 80's, and the new Showtime series 'Black Monday' focuses on a major part of that historic decade: Wall Street Greed. Named after the infamous Monday that was the worst stock market crash in history, 'Black Monday' is a comedy series that tells a (I hope, fictional) story of just how the crash happened (to this day, no one knows just how it happened). There are some big stars involved in front and behind the camera, including Don Cheadle and Andrew Rannells from 'Girls', and is produced by Seth Rogen and Evan Goldberg ('This is the End', 'Superbad'). The first episode of 'Black Monday' premiers January 21, with new episodes weekly.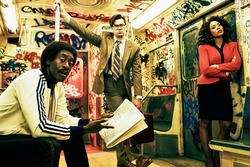 There is also the new mini series 'I Am The Night', produced and starring Hollywood superstar Chris Pine, it tells the story of Fauna Hodel, a young girl who was given up by her birth mother, who sets out to uncover the secrets of her past and ends up following a sinister trail that swirls closer to a gynecologist involved in the legendary Black Dahlia slaying. No release date, other than some time in January, has been given.
Returning shows include the fifth season of 'Ray Donovan' (January 1) and season two of 'SMILF' (January 21), as well as season 4 of 'The Detour', which has yet to have a solid release date.
Movies, Documentaries:
There may not be any super recent releases on Stan in January, but there are still some great additions coming.
Fantastic direction from Peter Berg is not unexpected, and he's on form in 'Patriot's Day', and the "based on a true story" about the Boston Marathon bombing is as heart pounding as it is emotionally satisfying (well, relatively speaking for a movie based on such a tragedy). Stream it starting January 5.
If you're after something a lot lighter, then 'Hot Tub Time Machine 2' (January 13) might be what you need. Be warned, it's nowhere near as good as the first movie.
Classic action can be had in 'Bad Boys' and 'Bad Boys II' (January 15), while action of a different kind is found in 'Emmanuelle 2' and 'Emmanuelle 4" (January 29).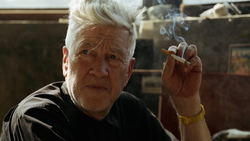 There are also some pretty good docos in January, including 'David Lynch: The Art Life' (January 17), a series of conversations with the legendary director (of films like 'Dune', 'Mulholland Drive', and of course the TV show 'Twin Peaks' - he's also a painter, musician, actor, and photographer).
Music fans should check out 'Oasis: Supersonic' (January 20), while 'That Sugar Film' is another excellent documentary in the food sub-genre about why we really should avoid sugar in our diet (January 29).
------
So that's the start of 2019 for you? Good stuff, Stan!
January Schedule:
Here's a list of everything that's coming to Stan in January. Content highlighted above shown in bold below.
Continuing Series:
Monday: Black Monday: Season 1, SMILF: Season 2
Thursday: All American: Season 1
Saturday: RuPaul's Drag Race All Stars: Season 4
Available January 1
Bloom: Season 1 - Premiere
Ray Donovan: Season 5
The Green Hornet
January 2
The Zookeeper
Black Hole (Agujero Negro)
January 3
All American: Season 1, Episode 8
Housos Vs. Authority
Fat Pizza Vs. Housos
January 4
Hell or High Water
Thelma
January 5
RuPaul's Drag Race All Stars: Season 4, Episode 4
Patriot's Day
January 6
All For One
January 7
Max Steel
Ava
January 8
Loving Vincent
Redoubtable
January 9
The Vow
The Oldest Profession
The Stroller in the Attic
Night of the Felines
January 10
Hercules (2014)
January 11
Acceptable Risk (Miniseries)
The Wog Boy
January 12
RuPaul's Drag Race All Stars: Season 4, Episode 5
I Am Not Your Negro
January 13
Hot Tub Time Machine 2
January 14
Soldiers of Fortune
Love Hotel
Dawn of the Felines
January 15
Bad Boys
Bad Boys II
January 16
Ill Behavior (Miniseries)
Hot Pursuit
January 17
All American: Season 1, Episode 9
David Lynch: The Art Life
January 18
The Beautiful Fantastic
Spoor
January 19
RuPaul's Drag Race All Stars: Season 4, Episode 6
The Cannibal Club
January 20
Oasis: Supersonic
January 21
Black Monday: Season 1, Episode 1 - Premiere
SMILF: Season 2, Episode 1 - Premiere
Short Skin
January 22
The Neon Demon
Lovers are Wet
Woman with Red Hair
January 23
Poltergeist (2015)
Black Souls
January 24
All American: Season 1, Episode 10
All Governments Lie
Sleepless
January 25
Lady Macbeth
Girlhood
January 26
RuPaul's Drag Race All Stars: Season 4, Episode 7
Breathe
January 27
If I Stay
January 28
Black Monday: Season 1, Episode 2
SMILF: Season 2, Episode 2
January 29
That Sugar Film
Emmanuelle 2
Emmanuelle 4
January 30
Black Sails: Season 4
Fist Fight (2017)
January 31
All American: Season 1, Episode 11
Bombshell: The Hedy Lamarr Story
TBC
I Am The Night: Mini-series
The Detour: Season 4