Netflix Australia: What's New in September 2018
Sean Fang
Fri, 31/08/2018 - 15:55
It's a new month, a new season, and time again to look at what Netflix Australia will be adding to its ever growing library.
Television:
September usually heralds the start of a new TV season in the U.S, and while Netflix shows aren't really beholden to the traditional broadcast schedules, there's something to be said about tradition and some Netflix shows follow the release schedules made popular by network TV. Of course, some shows are network TV in their origin, such as the delightfully funny 'The Good Place'. Season 3 of the show starts streaming September 28, with new episodes coming weekly.
Netflix Originals getting new seasons in September include 'Marvel's Iron Fist' (season 2 streams September 7). With Disney's own streaming platform coming online some time next year, Marvel originals like 'Iron Fist' may soon find a new home. Other originals include the dark and irreverent 'BoJack Horseman', now in its fifth season (September 14), and the second season of the delightful true-crime mokumentary 'American Vandal' (September 14).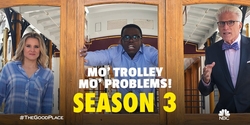 Other shows returning for a new season include season 5 of 'Brooklyn Nine-Nine' (September 28), the latest complete season that has just finished airing in the US, and the foodies documentary series 'Chef's Table', Volume 5 (September 28).
Of the new shows, the limited series 'Maniac' (September 21) with Emma Stone and Jonah Hill looks like a good pick, while Netflix gets an Original Mandarin series in 'A Taiwanese Tale of Two Cities' (September 3).
Movies, Documentaries:
There are some really great movies coming to Netflix in September, including some big new releases.
The latest installment in the Star Trek alternate timeline franchise, 'Star Trek Into Darkness', warps to Netflix on September 1. Rumours abound that this might be the last Chris Pine led movie, but the most recent films in the franchise has made a turn towards a more mainstream, action outlook. While some fans don't necessarily agree with this new direction, mainstream audiences seems to love it, and 'Star Trek Into Darkness' is a great addition to the series. The first movie in this new series, 'Star Trek', is also available from September 1.
If I had to pick a personal favourite out of all this month's releases, then it has to be 'Paddington 2' (September 21). 'Paddington 2' is a charming, fantastical and funny film that somehow builds upon and beats the first film. It does great justice to the source material, and it's no surprise that it has a 100% rating on Rotten Tomatoes, the best reviewed film ever on the platform (it's audience score of 88% also proves that it's not just one of those films that only the critics love). A must watch!
Also full of charm is the animated hit 'Sing' (September 29), with plenty of pop song references and feel-goodness from the people that brought you 'Despicable Me'.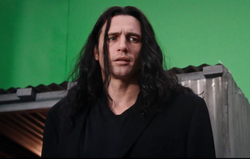 Internet meme specialist will know of 'The Room', and therefore, will be delighted by 'The Disaster Artist' (September 28). Don't forget to say hi to Mark.
From the trailers of the film I caught on Facebook, Netflix Original film 'Hold the Dark' (September 28) is dark (well, duh), mysterious and more than one hint of some really good plot twists along the way. Jeffrey Wright ('The Hunger Games: Catching Fire') and Alexander Skarsgård ('True Blood') stars in this film based on the best selling novel.
Netflix's link up with Paramount is bearing more fruit this month, with a slew of quality releases from the studio (not counting 'Star Trek Into Darkness' mentioned above), there's Flight (September 1), G.I. Joe: Retaliation (September 1), G.I. Joe: The Rise of Cobra (September 1), Jack Ryan: Shadow Recruit (September 1), and Mean Girls (September 1).
Other notable mentions include Hanna (September 12), and the classics 'Saving Private Ryan' (September 15) and 'Scarface' (September 26).
------
So much binge worthy content, so little time (September being only 30 days, doesn't help)!
September Schedule:
Here's a list of everything that's coming to Netflix in September.
ORIGINAL SERIES
La Catedral del Mar (1/9/2018)
Monkey Twins (1/9/2018)
Atypical: Season 2 (7/9/2018)
Cable Girls: Season 3 (7/9/2018)
First and Last (7/9/2018)
Marvel's Iron Fist: Season 2 (7/9/2018)
BoJack Horseman: Season 5 (14/9/2018)
Car Masters: Rust to Riches (14/9/2018)
Ingobernable: Season 2 (14/9/2018)
Norm Macdonald has a Show (14/9/2018)
LAST HOPE (14/9/2018)
American Vandal: Season 2 (14/9/2018)
Maniac: Limited Series (21/9/2018)
The Good Cop (21/9/2018)
DRAGON PILOT: Hisone & Masotan (21/9/2018)
Battlefish (21/9/2018)
Norsemen: Season 2 (26/9/2018)
Somewhere Between (28/9/2018)
Jack Whitehall: Travels with My Father: Season 2 (28/9/2018)
Made in Mexico (28/9/2018)
Lost Song (28/9/2018)
Forest of Piano (28/9/2018)
NETFLIX WEEKLY SERIES
Mr. Sunshine (1/9/2018)
A Taiwanese Tale of Two Cities (3/9/2018)
Shooter: Season 3 (7/9/18)
The Good Place: Season 3 (28/9/18)
NETFLIX FILM
The Most Assassinated Woman in the World (7/9/2018)
Sierra Burgess Is A Loser (7/9/2018)
The Resistance Banker (11/9/2018)
On My Skin (12/9/2018)
The Angel (14/9/2018)
The Land of Steady Habits (14/9/2018)
Bleach (14/9/2018)
Nappily Ever After (21/9/2018)
Hold the Dark (28/9/2018)
Two Catalonias (28/9/2018)
The 3rd Eye (28/9/2018)
ORIGINAL COMEDY
Daniel Sloss: Live Shows (11/9/2018)
D.L. Hughley: Contrarian (18/9/2018)
ORIGINAL DOCUMENTARY
City of Joy (7/9/2018)
Boca Juniors Confidential (14/9/2018)
Quincy (21/9/2018)
Chef's Table: Volume 5 (28/9/2018)
Lessons From A School Shooting: Notes from Dunblane (28/9/2018)
NETFLIX KIDS AND FAMILY
Next Gen (7/9/2018)
Stretch Armstrong & the Flex Fighters: Season 2 (7/9/2018)
The Dragon Prince (14/9/2018)
Super Monsters Monster Party: Songs (14/9/2018)
Hilda (21/9/2018)
Reboot: The Guardian Code: Season 2 (28/9/2018)
Skylanders Academy: Season 3 (28/9/2018)
HIGHLIGHTS
Double Jeopardy (1/9/2018)
Escape from Alcatraz (1/9/2018)
Failure to Launch (1/9/2018)
Flight (1/9/2018)
G.I. Joe: Retaliation (1/9/2018)
G.I. Joe: The Rise of Cobra (1/9/2018)
Gotham: Season 3 (1/9/2018)
Jack Ryan: Shadow Recruit (1/9/2018)
Julie & Julia (1/9/2018)
Mean Girls (1/9/2018)
Nocturnal Animals (1/9/2018)
Save the Last Dance (1/9/2018)
Star Trek (1/9/2018)
Star Trek Into Darkness (1/9/2018)
The Amazing Spider-Man 2 (1/9/2018)
The Mummy (1/9/2018)
The Mummy Returns (1/9/2018)
The Mummy: Tomb of the Dragon Emperor (1/9/2018)
Water for Elephants (1/9/2018)
Florence Foster Jenkins (6/9/2018)
Magic Mike XXL (6/9/2018)
Definitely, Maybe (8/9/2018)
Outlander: Season 3 (11/9/2018)
8 Mile (12/9/2018)
Billy Madison (12/9/2018)
Forgetting Sarah Marshall (12/9/2018)
Hanna (12/9/2018)
Jane (12/9/2018)
The Time Traveler's Wife (12/9/2018)
Glitch: Season 2 (14/9/2018)
The Lake House (14/9/2018)
Justice League (14/9/2018)
Saving Private Ryan (15/9/2018)
The Truman Show (15/9/2018)
Vacation (15/9/2018)
Watchmen (15/9/2018)
Paddington 2 (21/9/2018)
Back to the Future Part II (26/9/2018)
Friday Night Lights (26/9/2018)
Scarface (26/9/2018)
The Sisterhood of the Traveling Pants (27/9/2018)
Brooklyn Nine-Nine: Season 5 (28/9/2018)
The Disaster Artist (28/9/2018)
Sing (29/9/2018)