Geo-Unblocking The Easy Way: Unblock-Us
Update: With Netflix starting to ban selected geo-unblocking services, our recent testing has shown that Unblock-Us is not always capable of escaping Netflix's infamous Proxy Error (basically Netflix's way of saying they've detected you using a geo-unblocker and they're not happy about it). As a result, we are no longer recommending Unblock-Us as the best way to watch overseas content. We have written a new guide that will always be updated with the latest method, one that we have tested to make sure it works fully.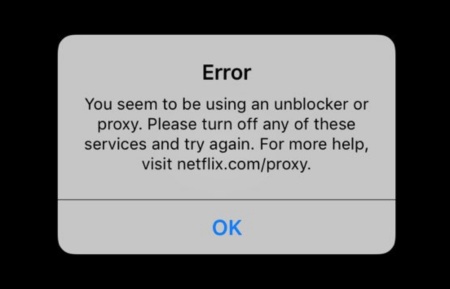 You can still access an archived version of this guide below for reference purposes only (and Unblock-Us does still work with other apps like Hulu, although in our testing, the new method gave us a faster and more consistent streaming experience).
======
Services like Netflix, Hulu Plus and BBC iPlayer are geo-blocked here in Australia. To access these services, or to access a region-specific version of one of these services (eg. the UK version of Netflix), you'd normally have to buy into a VPN service, and then go through a complicated set up process to get it all working. But there's now an easy way to geo-unblock your favourite video service, without the fussiness of VPNs: introducing Unblock-Us! This guide shows you how Unblock-Us works, and how to best set up Unblock-Us for your needs.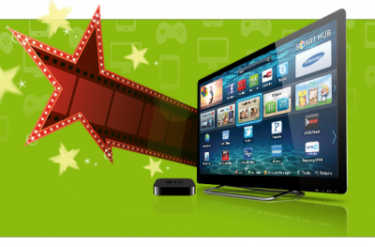 Requirements:
A playback device or router that allows for DNS changes (ie. pretty much all of them)
Unblock-Us account ($USD 4.99 Per Month)
How does Unblock-Us work?
Unlike VPNs that require you to know complicated acronyms like PPTP or having to connect your PS3 to your Windows computer in order to share that computer's Internet connection, or messing around with your browser, Unblock-Us acts as a custom DNS server that you can use instead of your normal DNS servers. Best of all, almost all Internet connected devices support manual setting of the DNS, so you can choose which devices connect through Unblock-Us and which devices do not (this is handy, as you choose which of your devices shall pretend to be an US or UK based device, and which ones connect to the Internet "normally").
Behind the scenes, Unblock-Us does a lot more than simply make overseas services think your IP address is in the right place, but this kind of dynamic routing and caching means that a single DNS change then allows your devices to geo-unblock multiple country's services without any additional set up. And websites that don't need geo-unblocking will be at 100% full speed, since Unblock-Us's custom DNS servers will simply work like any other DNS server on the Internet. So, for example, you can enable Unblock-Us on your iPad, and when you visit Australian website, it will be no different to your normal Internet connection (even your IP address remains the same, unlike with VPNs), but when you go to Netflix, your iPad will magically be transported to the US (well, from Netflix's perspective, anyway). And then when you finish watching House of Cards on Netflix, you can start up BBC's iPlayer and you're now in the UK - all done transparently in the background by Unblock-Us's custom DNS servers. This allows Unblock-Us to work with a huge range of sites and services, while remaining completely transparent to everything else.
And as a bonus feature, Netflix users can also go onto the Unblock-Us website and choose which Netflix region they want to belong to. So if you want some of the content that's exclusively available on Netflix UK, then just toggle a switch and you're "there". In fact, there's often a lot more content on the UK, Mexico and non US/Canadian version of Netflix - a good way to check what's on these International Netflix services is to use Moreflicks.com (a browse of their IMDb Top 250 page very quickly reveals that quite a few are on Netflix, just not on the US version of Netflix).
For a full list of supported services, please refer to this page. Note that Amazon Prime Instant Streaming is not officially supported by Unblock-Us (only the transactional based Amazon VOD service is supported), although many in Australia report the service to be working via Unblock-Us, either through the PS3 or their Kindle Fire device.
Step 1: Sign up to Unblock-Us
Signing up to Unblock-Us is super easy. Just go to the Unblock-Us website and you can get a free one week trial for absolutely no charge (you don't even need to provide any payment details - it's as free as it gets!). This allows you to test out a full version of their service for a week, which is just as well, since you can follow this guide to get the best out of Unblock-Us without any financial commitments.
Once you do decide that Unblock-Us is what you need, you can sign up to a monthly subscription or an annual one. I strongly recommend that you choose the monthly plan, as this allows you to cancel easily should you no longer need the service (or if the service stop working for you).
Step 2: Unblock-Us Setup
So now that you've signed up to Unblock-Us, whether it's the free trial, or the paid subscription, how do you actually get it to work? As mentioned above, setting up Unblock-Us is as simple as setting up your DNS.
There are two approaches to doing this. One, you set up the Unblock-Us DNS on your router and every device that connects to your router will be Unblock-Us enabled. This is quick and easy, and all future devices are supported without the need for further set up. The disadvantage is that if you only really need one device to be Unblock-Us enabled, it's a bit of an overkill.
The other approach is to set up only the device(s) that needs to be geo-unblocked, for example, your PS3 or your iPad.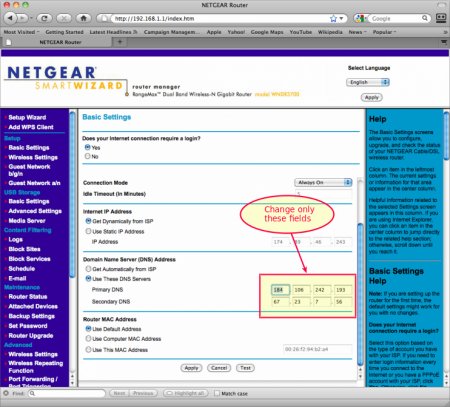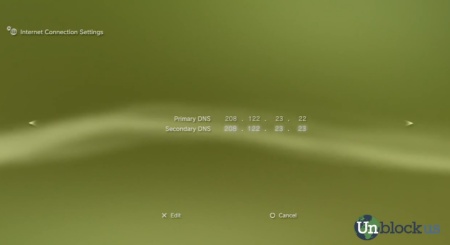 Once you've decided which approach to use, you can go to this page to find a large collection of set up guides for various devices, whether it's individual devices like the PS3, or routers from popular brands such as Netgear, D-Link or TP-Link.
Changing Your Netflix Region
One of the most useful Unblock US features for Netflix users is the ability to change Netflix regions. Netflix allows you to bring your Netflix viewing device with you on trips to continue your viewing, accessing the different regional versions of Netflix (although some features, like instant queues, may not be available outside of your main region). Believe it or not, non US versions of Netflix may actually have more content than the US version, or at the very least, different content. So changing Netflix regions, via Unblock US, means you get access to even more Netflix content at no extra cost.
Making the change is quite easy, just go to the Unblock US home page and the region selector should be there.