Samsung Smart TV & Blu-ray Players: Change App Regions
If you're lucky enough to have a Samsung Smart TV or Blu-ray player, then here's neat trick to change your TV/player's app store to another region/country, so you can install the other country's apps onto your device. This means that an Australian purchased Samsung TV or Blu-ray player can have its app region changed so that you can install the Netflix or the BBC iPlayer app, and all through a simple, reversible remote control trick.
Requirements:
A Samsung C, D, E or F series Smart TV; or
A Samsung Smart Blu-ray Player
An Unblock-Us account or an equivalent DNS based geo-unblocker
Before We Get Started
There are a couple of things you need to be aware of before we start. Due to the way Samsung apps work, you can only have one region's apps installed at any one time. So this means you cannot have both the ABC iView app and the Netflix app installed at the same time. Note that all changes are reversible, so you can change app regions back and forth as many times as you wish, and that this is not something that would void your warranty or anything like that (since this is a remote control trick).
You will also need a DNS based geo-unblocker service, like Unblock-Us, to take advantage of the newly installed apps.
Step 1: Change DNS Settings
Before we change the app region, let's set up the Samsung TV or Blu-ray player's DNS settings to that of Unblock-Us, or whatever service you are using. The screenshots below were taken on a E series plasma TV, so the precise instructions may be slightly different for your particular TV or Blu-ray player, but it should be clear enough anyway.
First, press the "Menu" button on your remote (or however you get into the "Settings" section of your TV/Blu-ray player).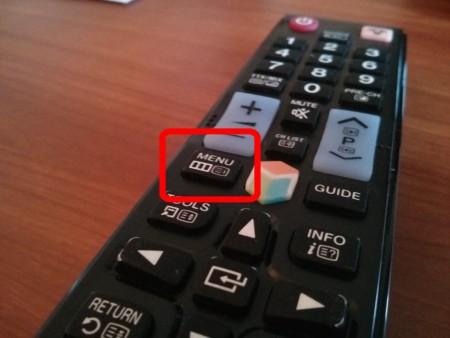 Next, go into the "Network" setup section, get into "Network Settings".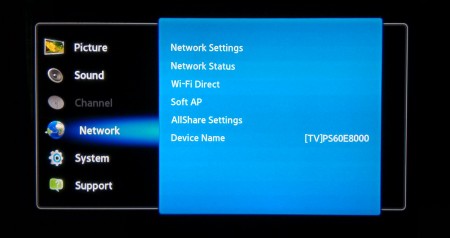 Press "Start" to start the Network setup wizard (your TV/Blu-ray player should be connected to the Internet at this point, either through a wired connection or a wireless one).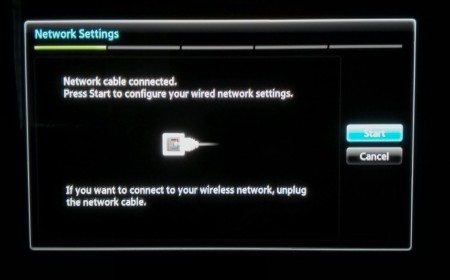 When you get to the screen with the "IP Settings" option, select and enter that.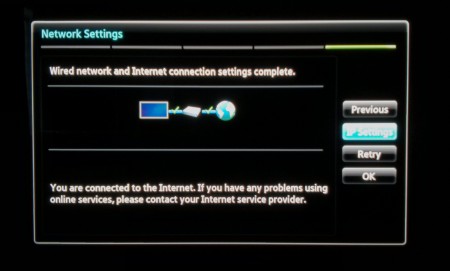 Here is where we'll change the DNS settings to that provided by Unblock-Us (or the DNS geo-unblocker of your choice). For Unblock-Us users, you can find out which DNS server IP address you need to input by going to this page (the dynamically loaded DNS IP address listed on this page is the best one that Unblock-Us has chosen for you based on your location - use the "Primary" DNS address listed). Enter in the DNS address in the highlighted section shown in the photo below. You may need to change the DNS mode to "Manual" before you're allowed to do this on certain devices.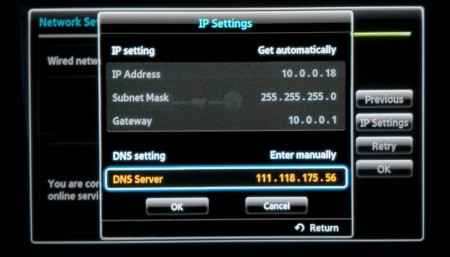 Press "OK" and finish up the network settings wizard to conclude this part of the guide.
Step 2: Remote Trick
Now we get to the fun part (well, relatively speaking anyway). Start up your Samsung TV's Smart Hub by pressing the Smart Hub button on your remote (or however you get into it). On certain Blu-ray players, this means going into the "Internet@TV" section, or basically where you access and install apps. And on other players, simply changing the DNS settings above will prompt the app store to update to a new country, and so you can skip the steps below.
For F series Smart TVs, the instructions are a bit different - so go to this page to find out how to change app regions.
Otherwise, continue with the instructions below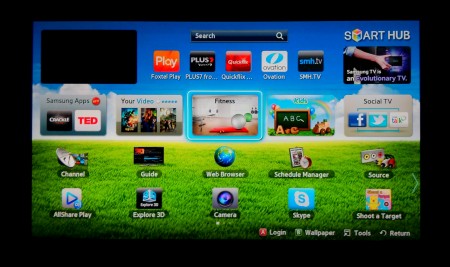 Now that we're at the Smart Hub or the app store screen, we need to use the remote code to access the country change screen. You need to press the following keys in order, with a half a second delay between each button press: "FWD 2 8 9 RWD" (that's fast-forward, followed by the 2 key, the 8 key, the 9 key and then the Rewind key). The photo below shows the fast-forward and rewind buttons on the E series remote. Note that Blu-ray players will also have the chapter forward and chapter back buttons, which look similar, but you have to press the foward/rewind buttons.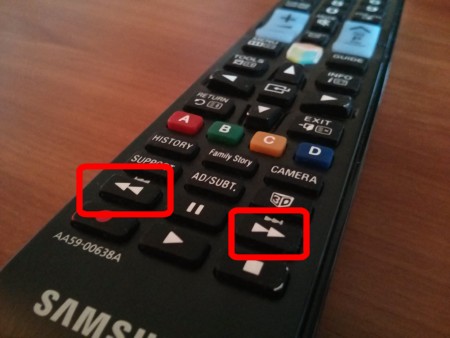 Once you input the code (and if your timing is right, if not, try again by being a little bit faster or slower), you should get a prompt where you can select your new country.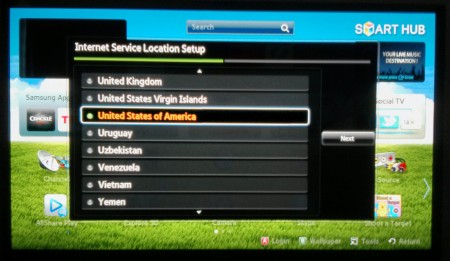 After you select the country, uou will be presented with some new terms and conditions.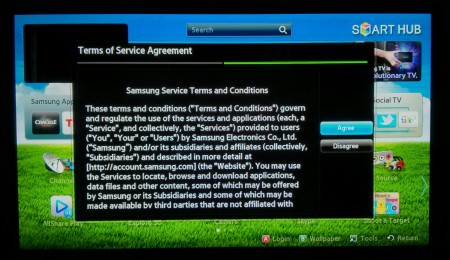 After you accept all of these, and Smart Hub may ask you if you want to update. Do the update, which will consist of first removing your current country's apps, and then by installing the default set of apps for your new country.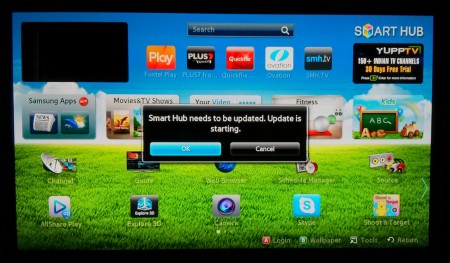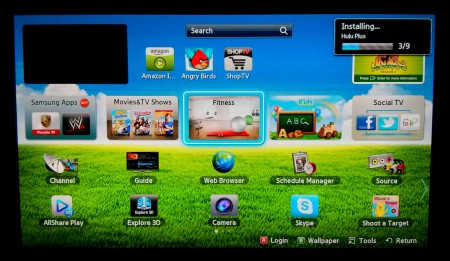 After the somewhat lengthy update process, you should now have access to your new country's app. Happy Netflix-ing, Hulu-ing, or whatever :)